Should Modi hire "assorted weirdos" to reform India's civil service?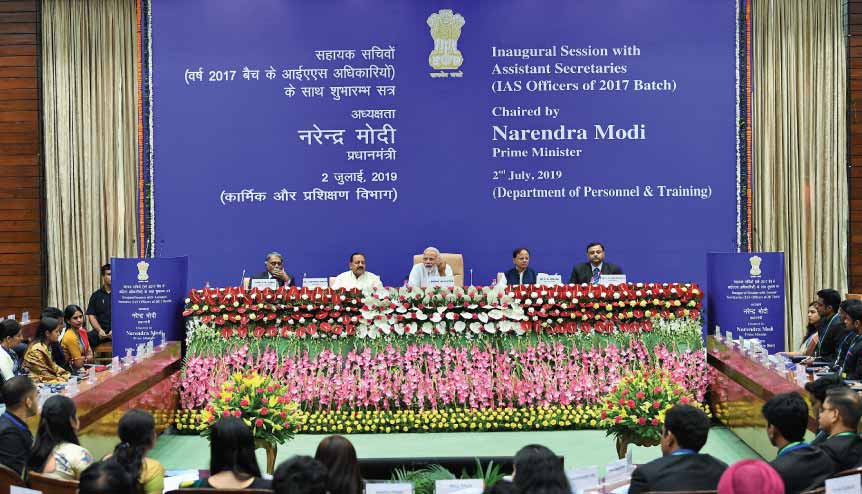 In a potent challenge to the Whitehall system, Boris Johnson's controversial political advisor, Dominic Cummings wrote in a now infamous blog at the beginning of the year, that he wanted to hire "data scientists, policy experts, assorted weirdos" to work in 10 Downing Street. He was laying down the gauntlet to radically shake up Britain's fabled civil service that once ruled two thirds of the globe. Manoj Ladwa, India Inc. Group Founder and CEO, asks whether it's time for the Modi government to also take a leaf or two out of the Cummings play-book?
Highlights:
Modi government has shaken up the Indian bureaucracy by introducing lateral entry, 360-degree appraisals and sacking corrupt bureaucrats.

Civil service reforms must focus on building service in tune with the needs of a highly aspirational and rapidly globalising India.

Tenure of the officers in all positions should be increased to at least 3 years and domain specialists should be recruited laterally into the civil services.
Perhaps not as radical as Cummings would want within his own country, but the Narendra Modi government has made a good beginning by introducing lateral entry, 360-degree appraisals and wholesale sacking of corrupt bureaucrats. Something that would have been unthinkable a few years ago. However, Modi still has much more to do, if he is to ensure India's civil service is in step with modernising India.
Related Stories: The need to speed up power, logistics reforms
Reform capital markets to lower cost of money
Unshackling labour from outdated regulation
Consider this: An Indian Administrative Service (IAS) officer, a part of the civil service that helms most departments across the federal and state governments in India, has an average tenure of only 464 days, or less than 16 months, in any position during his/her entire career.
Increase tenures
This figure, sourced from India's Department of Personnel and Training (DoPT), refers to the tenure of officers under Narendra Modi's first government (2014-19). This is certainly an improvement over the average tenures of 382 days, 379 days and 390 days under the Atal Bihari Vajpayee and the two Manmohan Singh governments but still woefully short of the time most would need to fully understand the nuances of the job and make a meaningful difference.
That should be the first step of civil service reforms: Increase the tenure of officers in all positions to at least 3 years.
Brightest minds for the toughest jobs
The Indian civil services attract the brightest young minds in the country – university toppers, graduates and post graduates from the elite Indian Institutes of Technology (IITs) and Indian Institutes of Management (IIMs), medical doctors, scientists and even some alumnus from Oxbridge and the Ivy League institutions.
After qualifying and on completion of their training programme, they take up assignments mostly in India's far-flung districts, serving in a variety of positions and departments before rising to the top of India's administrative ladder as secretaries to the Government of India or various state governments.
This varied experience, dealing with and solving a myriad problems in India's uniquely complex society, businesses and other groups, gives these officers life experiences and skills that no management school or company can impart.
Unfortunately, there is no proper mechanism to ensure institutional memory of these skills and experiences and so, these are not leveraged to the fullest extent. Civil service reforms must focus on changing this to build a service in tune with the needs of a highly aspirational and rapidly globalising India.
Bring in specialists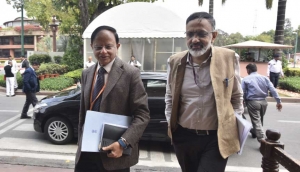 Many Indian governments have toyed with the idea of reforming the civil service but no Indian Prime Minister before Modi has actually been able to bite the bullet. In a small but radical experiment last year, India's federal government laterally inducted nine joint secretaries – a senior position in the Indian civil service – from the private sector.
This is a drop in the ocean, considering that the IAS cadre has about 5,200 serving officers, but in the precedent-loving Indian system, this break with tradition is considered nothing short of radical.
I hope more such domain specialists will be recruited laterally into the civil services, and a culture of acceptance and appreciation for such talent cultivated.
Allow officers to specialise
There is also considerable scope for allowing specialisation within the services. For example, doctors who qualify as civil servants can be given mainly health-related assignments. Science and engineering graduates in the cadre can be entrusted with assignments dealing with AI, IoT, etc., chartered accountants and management graduates with a finance specialisation can be assigned tasks that utilise their special knowledge. Sounds like common sense? Well, it's not quite that simple.
Instead, what India has is a system of civil servants with little or no prior experience in a particular field being posted to important positions in departments dealing with that subject. Though there may be a certain colonial charm in thrusting capable officers into the exotic unknown, modern India deserves different and better.
Give capable officers freedom to take decisions
Prime Minister Modi has empowered several senior and mid-level civil servants and given them substantial autonomy, within pre-set parameters, to carry out the government's fight against the Covid-19 pandemic. For example, district magistrates, mostly mid-career officers with many rungs left to climb, have become the face the government's efforts to combat the virus in the districts.
This template must be retained even after the Covid-19 crisis passes.
Weed out the deadwood
In another radical departure from the past, the Modi government has shaken up the Indian bureaucracy by sacking incompetent or corrupt officers (euphemistically called compulsory retirement). More than 300 senior officers have been "compulsorily retired". This came as a shock to a system that had taken security of service for granted.
This experiment, and the recently introduced practice of 360-degree appraisals, needs to be taken forward and embedded into the system so that they outlast the tenures of individual governments.
Dominic Cummings met with expected short-shrift from the power corridors of Whitehall for writing the unthinkable. But perhaps the time has come to be thinking the unthinkable in New Delhi too?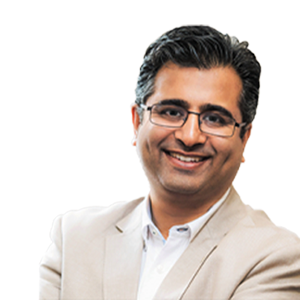 Manoj Ladwa is the Founder and CEO of India Inc. publishers of India Global Business.