Short Takes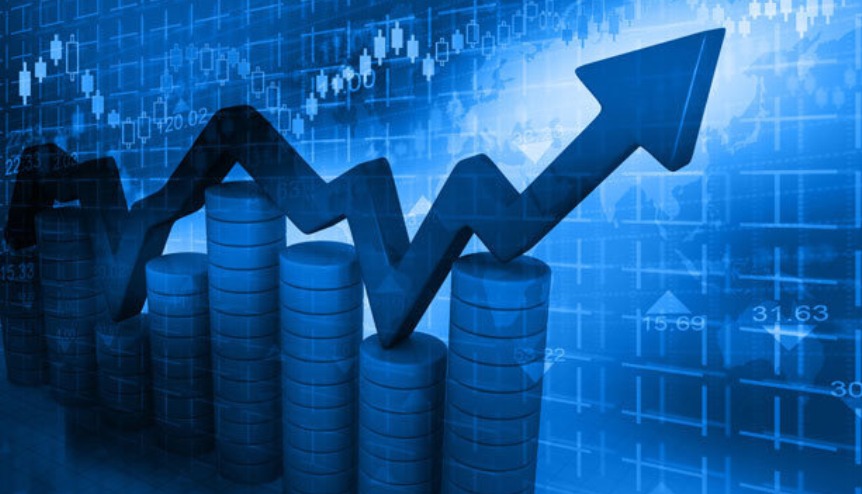 Vedanta to invest $9bn in India
London-based Vedanta Resources Plc will invest roughly $9 billion in India over the next few years to expand its hydrocarbons, metals and mining businesses and meet more of India's requirements of these commodities locally.
Anil Agarwal, founder and chairman, Vedanta Resources Plc, said: "We are planning to invest $2.5 billion in oil and gas to step up our production to half of India's crude oil output (from 26 per cent in 2016-17).
"The other proposed investments in India include $1.5-2 billion in the aluminium sector, $2 billion in bauxite mining, $1.5 billion in zinc and $1.5 billion in iron ore mining and steel. Additionally, a part of Vedanta's proposed $1.5 billion investments in copper will flow into India."Directly and indirectly, these investments will create over a million jobs," he added.The company is also looking at investing Rs 4,000 crore ($615 million) in Jharkhand to set up a 1 million tonne per annum plant producing pellets, pig iron and pipes. This plant is expected to create around 5,000 jobs.
Michelin to double Indian plant capacity
French automotive tyre major Michelin will double its production capacity to 30,000 tyres per annum at its Indian facility by 2018.
Apart from this, a new production line for truck tyres was inaugurated this week.The new production will serve the increasing demand for both, the replacement market and the original equipment manufacturers in the country.
Michelin has signed an agreement with commercial vehicle maker Ashok Leyland Ltd to supply the X-Guard range of radial truck tyres for its Captain 3718 Plus long and medium distance commercial vehicles.A total of Rs 3,500 crore (over $538mn) has been invested by Michelin at its factory and research and development centre in India.
The Indian subsidiary sources two wheelers tyres from a TVS group company while importing tyres for passenger cars and other vehicles. Officials said the Indian subsidiary would increase the range of tyres produced for commercial vehicles but would continue to source tyres for two wheelers from a tyre maker.
Otis to make elevators in India
US-headquartered Otis will start manufacturing escalators in India from next year, a top company official said.
Sebi Joseph, Otis India President, told Indian media: "We will start manufacturing escalators next year. It will be manufactured in our Bengaluru facility. By 2020 we see modernisation of railway stations, tier II and III cities are growing in population and this can bring in more next decade infrastructure growth, retail segment growth."
He added that this would fuel the growth of escalators and that is what made this a strategic project for them.
"Otis has great confidence and belief in India. Over a period we will indigenise most of the products. Right now we have 40 per cent global components and about 60 per cent Indian components. In 2012, it was other way round. Our goal is to get into total indigenisation. We are expanding the range of products manufactured," Joseph said.
The company is eyeing a growth of 19 per cent this year on the back of new product launches.
$1bn pledged at IndiaUAE summit
The two-day India-UAE Partnership Summit (IUPS) concluded with a $1-billion fundraising by the NRIEmirati Investor's Group, established by the Business Leaders Forum (BLF), organisers of the event. The NRIEmirati Investors Group includes more than 20 top non-resident Indian (NRI) businessmen in the UAE.
Nitin Gadkari, India's Union Minister for Roads, Highways, Transport, Maritime and Water Resources, invited UAE investors to take up projects from a selection of hundreds of new development projects under the Sagarmala and Bharatmala initiatives.
The International Monetary Fund (IMF) says the current initiatives will help India raise its GDP growth rate to 8.1 per cent by 2020, from the current 7.2 per cent.Gadkari also invited UAE investors to participate in the Ganga rejuvenation programme worth $680 million, as well as in the ports and inland waterways development.Dr Abdullah Al Nuaimi, UAE Minister for Infrastructure, said: "We are going to invest $60 billion in the maritime sector to raise its contribution from 5 per cent now to 25 per cent to the UAE's GDP in the next 10 years. We need India's expertise in our journey and that's where our strategic partnership will be more meaningful."
Maharashtra, South Korea sign MoU
The Maharashtra government and South Korea signed a memorandum of understanding (MoU) for cooperation in the construction of major infrastructure projects in the state, including the upcoming 706 km Mumbai-Nagpur Expressway.
The MoU was inked in the presence of Chief Minister Devendra Fadnavis and South Korean Minister for Land, Infrastructure and Transport Kim Hyun-mee in Seoul this month.
Fadnavis detailed various projects which make Maharashtra an attractive hub for industrial development in India, having attracted 50 per cent of all foreign direct investment in the country.
According to the MoU, South Korea is expected to support or participate with the state on other major projects like Smart Cities, roads and highways, airports and metro-rail coming up in different parts of Maharashtra.The developments came on the first day of the three-day visit by a highpower delegation led by Fadnavis to South Korea.
India, Kazakhstan eye closer ties
India and Kazakhstan discussed expanding cooperation in hydrocarbons and nuclear energy sectors, as well as expanding the International North-South Transport Corridor by linking it to the Kazakhstan-Turkmenistan-Iran rail link.
These and other issues were discussed at the two-day meeting of the Inter-Governmental Commission (IGC) with Kazakhstan, led by Indian Petroleum and Natural Gas Minister Dharmendra Pradhan and co-chaired by Kazakh Energy Minister Kanat Bozumbayev, in the central Asian nation's capital Astana, an Indian Petroleum Ministry release said.
An official statement said the two sides discussed ideas for stepping up cooperation in the energy sector, trade, economic, investment, transport and connectivity, agriculture, information technology, space, healthcare and cultural spheres between the two countries.
Kazakhstan is strategically located between Europe and Asia and offers enormous business opportunities for investments. The country is rich in mineral resources, such as uranium, oil and natural gas.
This transport corridor is a 7,200 km multi-mode network of ship, rail and road for transporting cargo between India, Russia, Iran, Europe and Central Asia. The route mainly involves moving freight from India, Iran, Azerbaijan and Russia via this network.