Scotland university ties up with India to study river pollution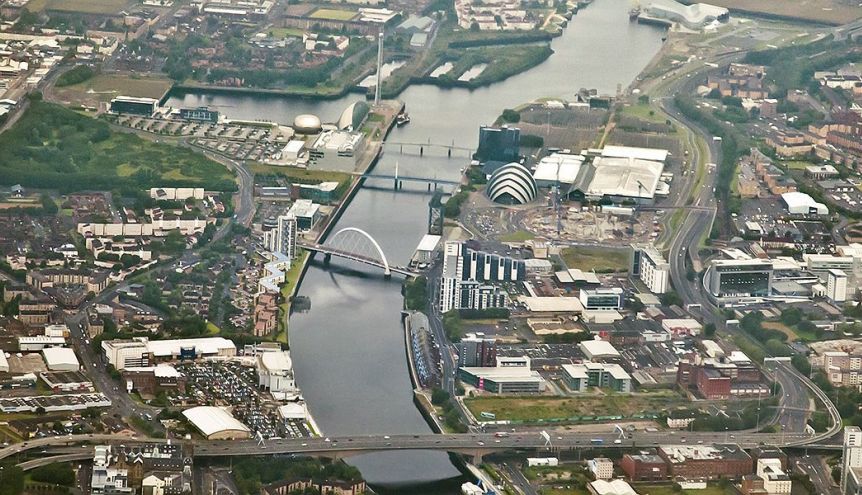 University of Strathclyde's tie-up with Aligarh Muslim University reflects a further boost to India-UK educational and research ties.
Scientists from Scotland's University of Strathclyde have teamed up with colleagues at Aligarh Muslim University to study the impact of industrialisation on two major rivers in both countries.
Researchers will analyse samples of indigenous bacteria taken from the River Clyde in Scotland and the Yamuna River in India, a tributary of the Ganges, to understand more about how they respond to industrial pollutants. The two-year study, aimed at learning more about the impact on waterways from heavy industrialisation in the past and present, is being funded by a £38,810 research grant distributed by the UK-India Education and Research Initiative (UKIERI) from the UK Department for Business, Energy & Industrial Strategy and the government of India's Department of Science and Technology.
Dr Charles Knapp, the senior lecturer in Civil and Environmental Engineering involved in the project, said: "Industrial activity, whether contemporary or historical, tends to occur along major watercourses. Adverse impacts include impaired water quality, habitat loss and diminished resources with resultant risks to human and aquaculture health.
"Heavy metals and polycyclic aromatic hydrocarbons have enriched sediment in the Clyde and its estuary and affected ecosystems. The same thing is happening to the Yamuna today which, despite being one of the most important rivers in India, is steadily deteriorating as industrial towns discharge significant amounts of PAH and metals wastes into the river."
Superbug fears
Indigenous bacterial microbes in soil and sediments in rivers have been found to transform heavy metals and polycyclic aromatic hydrocarbons (PAHs) – by-products from the burning of fossil fuels such as coal and oil. However, PAHs and metals stress the river bacteria and could cause them to genetically change and become resistant to chemicals, and thus emerge as superbugs that can also resist antibiotics.
The joint UK-India project ultimately aims to develop strategies to monitor and prevent the spreading of contaminants, understand how bacteria respond to pollution — including their remediation of toxic compounds — and the potential impacts on health.
The River Clyde, once the epicentre of the world's ship-building industry with steel-mills and factories lining its banks, was heavily contaminated during the industrial revolution, with fish such as salmon and sea trout absent from its waters for more than 100 years until recently.
The Scottish link
Today, researchers fear the Yamuna is suffering much as the Clyde did. Though it springs from the crystal-clear waters of the Yamunotri Glacier in the Himalayas, the river becomes one of the most polluted in the world after passing through Delhi where vast amounts of untreated sewage, industrial waste and agricultural chemicals pour into it.
Strathclyde's collaboration with Aligarh Muslim University builds on existing link Professor Knapp has with colleagues in India, including IIT-Bombay.
The UK India Education Research Initiative (UKIERI) started in April 2006 with the aim of enhancing educational links between India and the UK. It has been recognised as a key multi-stakeholder programme that has strengthened the educational relations between the two countries and been successful in covering all segments of the education sector.
Besides Strathclyde University, a number of UK universities have collaborated with Indian counterparts as part of the initiative.
India-UK tie-ups
Earlier in the year, City University of London Professors Ken Grattan and Tong Sun, and Visiting Professor Richard Scott, partnered with the Indian Institute of Technology (IIT Roorkee) and engineering consultancy AECOM, to enhance the sustainability of cities in India.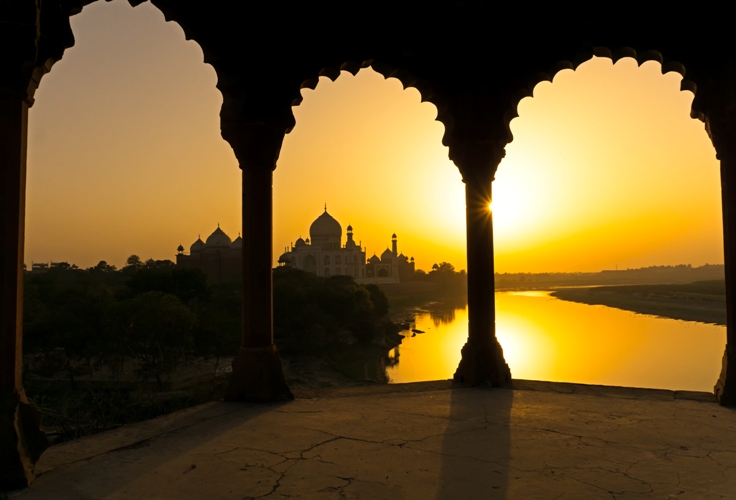 The objective of the tie-up is to enhance the sustainability of cities through the development of and use of a smart fibre-reinforced polymer (FRP) wrap for monitoring and repairing old structures, using a smart laminated carbon fibre-reinforced composite polymer (FRP) wrap, embedded with fibre-optic strain sensors for rehabilitating or retrofitting city infrastructure.
The two professors said: "The UKIERI programme has been instrumental in bringing UK and Indian academics together to undertake proof-of-principle projects which enable the feasibility of new ideas to be tested.
"The extensive facilities that our Indian partners have brought to this project have enabled us to do a number of tests and evaluations of the new technology that we are developing."
The project's outcomes include the creation of a smart wire prototype, the active partnering of engineering expertise from the UK and India with industry-based optical-fibre solutions, the training of Indian researchers in manufacturing, and the application of smart wraps to enhance technology transfer.
City University's engineering research collaboration with IIT Roorkee was selected from among a wide range of projects.
UKIERI has reportedly supported over 1,000 partnerships between the UK and India, benefitting 35,000 academics since 2006. In 2017, universities in the UK tied up with counterparts in India for 57 projects worth a total of over £1.6 million on projects as diverse as climate change, methods of studying the humanities, game theory and tourism promotion in conflict zones.