Scotland invites Indian investments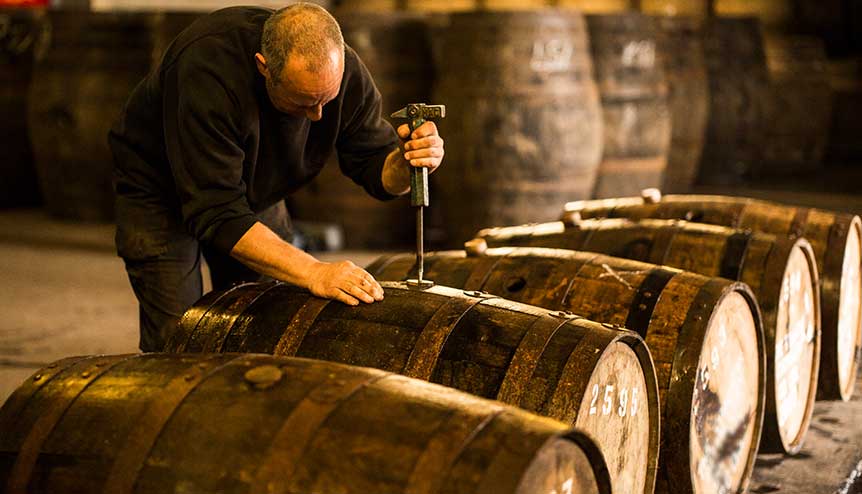 The head of the Scottish Chambers of Commerce reiterates the region's aim to increase bilateral trade with India.
Highlights:
Scotland's agri-tech and biotech research capability as well as its digital and fintech industries are appealing for Indian investors.

The Indian diaspora is one of the most significant ethnic minority communities in Scotland.

While India accounts for less that 4% of the total investments in Scotland, there is a lot of scope for improvement in the future.
Ties of culture and trade between India and Scotland stretch well back from the 17th century to the present day. If you have ever eaten a haggis pakora or seen traditional Indian dance performed to Scottish ceilidh music, you have enjoyed some of the contemporary delight and dynamism that can be created when these two cultures collaborate.
These are undoubtedly difficult times to address the need to build relationships and expand new markets, but these are essential nevertheless. The message we must impart now is, when we are all ready to travel again, our efforts must and will be redoubled. Now more than ever, the nations of the UK are looking outward and seeking to strengthen historic ties, attract investors old and new and explore markets we haven't yet reached. This effort is not paused in fact it is utmost on the agenda.
Last year, when travel was easier, colleagues of mine from the Scottish Chambers of Commerce joined me on a fact-finding mission to India. The meetings we had were so positive that our conviction in a plan for a full trade mission for Scottish Chamber network members was confirmed and will be taking place as soon as possible.
Our trip was a whirlwind and took in Delhi and Chandigarh. We met the Minister for road transport, highways and SMEs, the Chief Minister of Haryana as well as colleagues from the Federation of Indian Chambers of Commerce, the UK India Business Council among others.
An attractive trade destination
Scotland's consistent ability to attract FDI proves that its assets and opportunities continue to shine through on a global scale. This was highlighted by the fact that Scotland's attractiveness to new and existing investors doubled in 2018/19, according to the 2019 EY Attractiveness Survey.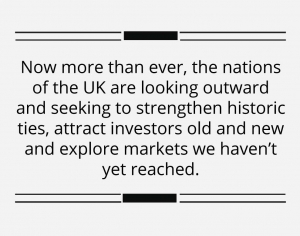 The region has been the UK's most attractive location for foreign direct investment (FDI) after London – a position it has held for six years out of the past seven – for the EY survey. This has a lot to do with Scotland's immense innovation and resilience in the face of economic challenges. It leads the world in sectors such as Food & Drink, renewable energy, fintech and financial services among others.
Edinburgh, Glasgow and Aberdeen are all in the top 10 UK cities for foreign direct investment. This is supported by our dynamic industry clusters and well-connected supply chains which will allow your company to immediately benefit from established and influential industry networks.
Trade relations

Our ambition is to increase bilateral trade. Exports from Scotland to India were estimated to be worth £295 million in 2018, the most recent statistics. And while this was a year-on-year increase of £60 million, it still only represented less than 1 per cent of Scotland's exports. Much of this was the 100 million bottles of Scotch whisky exported to India that year. But what the figures show is there is much more road to travel in this regard.
Meanwhile, Indian exports to the UK were worth £9.6 billion in 2016, according to the UK India Business Council, making Great Britain India's fifth largest export market for goods. The services sector is also an Indian powerhouse – the business services sector contributes around 65 per cent of India's global services exports and is the largest contributor to India's exports to the UK.
Indian companies in Scotland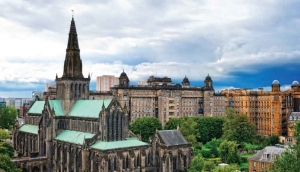 Hinduja Global Solutions (HGS) was one of the largest inward investors in Scotland in 2018. The company acquired a further site in Selkirk with an investment plan that would add a further 150 jobs to the 265 it already employed at its customer service facility in the small town in Scotland's borders area.
Other notable investors in Scotland include the GFG Alliance which recently confirmed it has made industrial investment of up to £500 million across Scotland, creating or safeguarding 400 jobs and spending of £22 million with local suppliers. The group's holdings in Scotland include the steel rolling mills, Liberty Steel Dalzell and Liberty Steel Clydebridge, a hydro-electric plant and smelter in Lochaber that produces up to 50,000 tonnes of aluminium annually and a further hydro-electric power station in Kinlochleven which recently increased generation to its highest level, producing sufficient electricity to power a city the size of Inverness. The group, owned by the family of Sanjeev Gupta, has further ambitious investment plans for Scotland as well.
Room for improvement
However, inward investment into Scotland continues to be dominated by the usual countries – the United States is Scotland's biggest inward investor followed by Germany, Switzerland, Norway, Ireland, Canada, Denmark, France, Japan. India is in the "other" category which makes up just 4 per cent of investment.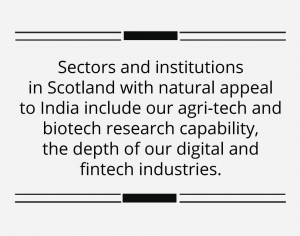 There is clear room for improvement. Sectors and institutions in Scotland with natural appeal to India include our agri-tech and biotech research capability, the depth of our digital and fintech industries for a start.
We also have the ties of family and history and which have connected our two cultures for hundreds of years. The Indian diaspora is one of the most significant ethnic minority communities in Scotland where there are more than 55,000 people of Asian origin living in Scotland. This is not just reflective of those born here either, with 23,000 people having moved here from India now making vast and welcome contribution to our lives and our economy.
Among the most prominent of these is Poonam Gupta OBE who was the first Scottish-Indian entrepreneur to join the Board of the Scottish Chambers of Commerce. She set up PG Paper Company in 2003 which now exports to 53 countries. She was on the fact-finding mission with me and has been instrumental in advancing our trade relationships in India and in other international markets. In Scotland, we also have a collaborative relationship with Consul General Hitesh Rajpal, the Indian Consul General based in Edinburgh.
As Scotland and India deal with challenges of the current global pandemic, not to mention the changes taking place as a result of the United Kingdom leaving the European Union, the Scottish Chamber network, made up of 30 chambers across the nation representing 12,000 companies, is ready to do business with India.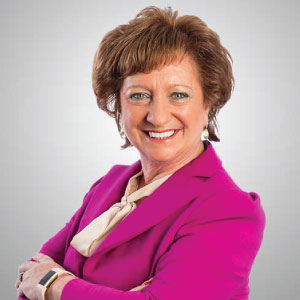 Dr Liz Cameron OBE is the Chief Executive of the Scottish Chambers of Commerce.