Sajid, smart young Indians must be encouraged to jump on the Global Britain bus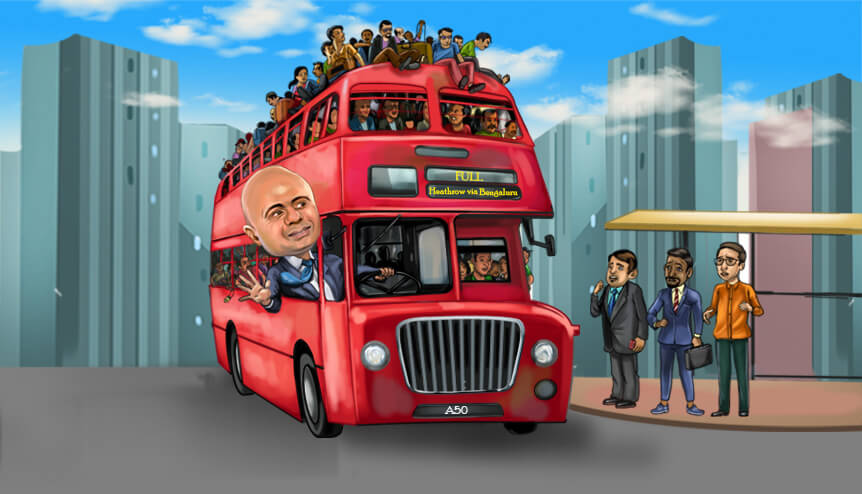 India Inc. Founder & CEO Manoj Ladwa calls on the UK Home Secretary, Sajid Javid, for a more pragmatic approach to the vexed issue of immigration.
With Sajid Javid's appointment as Home Secretary, those who believe in meritocracy, aspiration and progressive immigration policies are hoping that they have a voice in the UK Cabinet.
I count myself among them. Like Sajid, I was born to immigrant parents who came to the UK for a new life in inner-city Birmingham.
Hardworking immigrant families like mine and Sajid's played an important role in building post-war Britain. The legacy of the successful integration of the overwhelming majority of the British Asian diaspora is proof that those progressive immigration policies still have a place in the UK today.
It seems only right that the son of an immigrant bus driver from Pakistan, now a rising Tory star, should hold the power to bring about the end of the 'hostile policies' that have characterised the Home Office's treatment of immigration in recent years.
As he starts to tackle the vexed issue of immigration, Sajid Javid should use his own heritage and journey as a source of strength and inspiration, rather than pander to the isolationists in his party who say 'the bus is full'.
Major issues are about to rear their head. In September, the Migration Advisory Committee will issue a report on international students which is expected to further increase pressure on the government to remove students – including over 16,000 Indians in the UK – from net migration calculations and instead seek to attract more of them to our country to become talented graduates and lifelong ambassadors.
He will have an even greater job to do, to foster a better visa regime for Indian IT workers, doctors and nurses who continue to come to this country to support vital businesses and public services.
Building Global Britain in the spirit of these progressive immigration policies could be considered a way to spite the Brexit vote, but this should not obscure the real opportunity here. Immigrant communities, like the Indian community, are job makers, not job takers.
I admit that forecasts for the UK's future outside of the European Union are gloomy. With the Chequers plan in tatters, threats of a 'No Deal' Brexit have forced Sterling below $1.29 for the first time in a year. Would-be leaders, such as Brexiteer Boris Johnson, have reneged on their responsibilities, blaming all but themselves, and in the process provoked needless animosity on issues which could have well been left for another day. International Trade Secretary Liam Fox, who once said that a UK-EU trade deal would be 'the easiest in history', now believes that a 'no deal' scenario is more likely.
There are now daily warnings that UK households may need to stockpile food and fuel while hospitals save stocks of blood and medicine; meanwhile, vital cancer medication might not reach EU patients as supply chains are painfully disrupted.
Deal, no deal, hard or soft Brexit, one thing we have seen is that the UK is in need of dynamic partners and the EU is not suited to playing this part. The fault has been to consider ties with India weaker for the Brexit vote – they need not be.
Tasked with establishing a frictionless border at the Irish border, Indian IT companies are emerging now at the cutting edge of tech advancements in AI and firmware. In the short term, firms such as TCS and Infosys could possibly provide innovative and cost-effective solutions to the border and customs question, changing the nature of the issues the UK faces altogether. The British High Commission's efforts in staging a very high-profile UK India Tech Festival later this year are commendable and could bring some much needed sharpness to the imperative of tech collaboration.
Other stones remain unturned. India's pharmaceutical industry has a proven record of providing safe and cost-effective essential medicines at scale, yet the idea of establishing a much more robust supply of Indian medicines to the UK remains unexplored.
The scientific community is in uproar over the disruption wreaked by Brexit on the UK's role in collaborative scientific research into climate change and renewable technology. But here too, the UK-India partnership is creating opportunities for collaboration.
India is leading the charge towards renewable energy, with Prime Minister Narendra Modi personally taking the leading role in establishing the International Solar Alliance (ISA) with more than 120 other countries.
India continues to give its vote of confidence in the UK's green technology sector, too. In July this year, Bharat Forge invested £10 million in UK-based Tevva Motors, which is developing electric vans capable of a greater range than competitors in this space.
The UK can treat India as part of the solution to the current mess, not just another problem. We must seek out serious business opportunities, the building blocks for strategic engagement. Then, an agreement on free trade could be much closer than we think.
Immigration is vital in changing the nature of the dialogue between bilateral partners, and Sajid Javid, in place as Home Secretary, must recognise the role that he also plays in establishing a pragmatic dialogue between the UK and its closest partners. Smart young Indians must be encouraged to jump on the Global Britain bus now more than ever before. Any other message will only hurt the UK.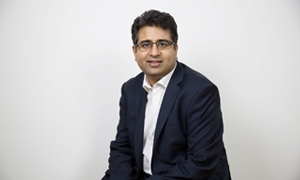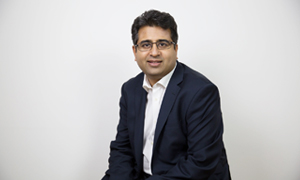 Manoj Ladwa is the founder of India Inc. and chief executive of MLS Chase Group @manojladwa