Rwanda, a revived land full of opportunities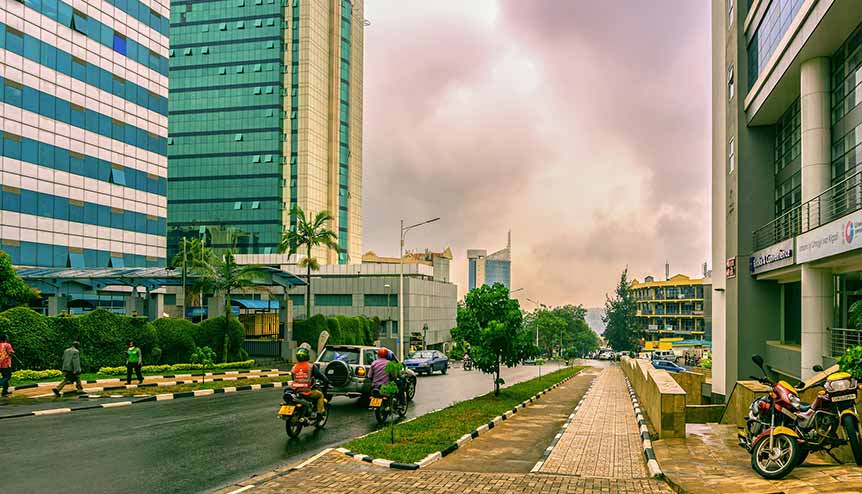 A tiny landlocked country in the Great Rift Valley of the African Continent, Rwanda offers investors a bounty of investment opportunities.
Rwanda, the name conjures several images and impressions, but perhaps the one that holds the most weight is that of recovery, reconciliation and rebirth. Today stands as an example of an economic miracle, a country that has turned the page of history and is now looking firmly to the future. Home to 11.8 million, Rwanda offers an excellent investment climate, a robust and pro-business government, a fast-growing economy and access to markets across East Africa.
Have you read?
India is strengthening its bonds of friendship with the African continent
India can shine bright in the African continent
India's healthcare sector has much to offer Africa
India reaping the rewards of an age-old partnership with Africa
Africa can be a test bed of Indian business commitment to profit and wider purpose
Sending COVID-19 medicines to Africa part of Modi's strategic outreach effort
India sees big opportunities in Africa, a counterpoint to China
Africa needs targeted policies to bolster global trade
5 reason to invest in Rwanda
1. Sustained High Economic growth
According to UNESCO, Rwanda has an average growth rate of more than seven per cent per year since 2000 and is now one of the leading African countries in economic growth. According to official figures, its investments in agriculture, energy, infrastructure, mining and tourism have lifted more than one million people out of poverty.
The country also had 8.16% average year-on-year real GDP growth rate in 2018,a stable inflation and exchange rate 3 year GDP growth rate one of the highest among African economies and neighbouring countries
2. Investor friendly climate
Rwanda is among the top three nations in Africa for ease of doing business following Mauritius and South Africa. It also ranks first 1st for Government transparency in Africa. The Government of Rwanda (GOR) has undertaken a series of policy reforms intended to improve Rwanda's investment climate and increase foreign direct investment (FDI). In 2018, the GOR implemented additional reforms to decrease bureaucracy in construction permitting, improve the timely provision of electricity, and reduce customs processing times for exporters. The GOR also introduced online certification processes for certificates of origin and phytosanitary approvals.
3. Access to markets
Rwanda has a market of over 10 million people with a rapidly growing middle class. In addition, it is also a hub for the rapidly integrating East Africa; located in the centre, and bordering 3 countries in East Africa, part of EAC Common Market and Customers Union with a market potential of over 125 million people with little to no competition in many niches
4. Untapped Investment Opportunities
Potential opportunities for investment abound, particularly in the following sectors:
Infrastructure: Opportunities in rail, air transportation to further develop Rwanda as an EAC hub
Agriculture: Backbone of economy. Potential for growth through productivity and value addition
Energy: Power generation, off grid generation and significant methane gas, hydro and other opportunities
Mining: Second largest export sector in the Rwandan economy after Tourism. Untapped potential that presents lucrative investment opportunities in the entire value chain from exploration to value addition.
Tourism: Unique assets creating booming sector, growth potential in birding and business/conference tourism Information and communication Technology: Priority sector for Vision 2020, new ICT park to be developed.
5. Good governance
Rwanda is one of the most improved nation in human development in the world. It has the lowest debt ratio in Africa as well stable currency and credit ratings.
More than 70 per cent of its 11.8 million population is under the age of 30. It also has one of the lowest crime and corruption rates on the continent. In fact, it is 5th safest country to walk at night worldwide.
India and Rwanda
Bilateral relations between India and Rwanda have been cordial and have grown steadily over the years. In 1999, Rwanda officially opened its Mission in New Delhi and appointed its first resident Ambassador in New Delhi in 2001. Indian assistance to Rwanda has largely been guided by the announcements made by India at the India-Africa Forum Summits in 2008, 2011, and 2015. Over the years the two countries have signed several agreements and collaborated in various sectors such as Defence Co-operation, Cultural Exchange, cooperation in Dairy, leather, agriculture and animal resources. An LoC agreement of US$ 100 million for development of Industrial Parks and expansion of Kigali SEZ. As well as an LoC agreement of US $ 100 million for financing components of its Agriculture Project Schemes. As part of its initiatives under IAFS-II, India is in the process of establishing the India-Africa Entrepreneurship Development Centre (IAEDC) along with eight Agricultural Seed Production-cum Demonstration Centre, one each for the 8 RECs in Rwanda.