Rural-Women Entrepreneurship: Shaping New India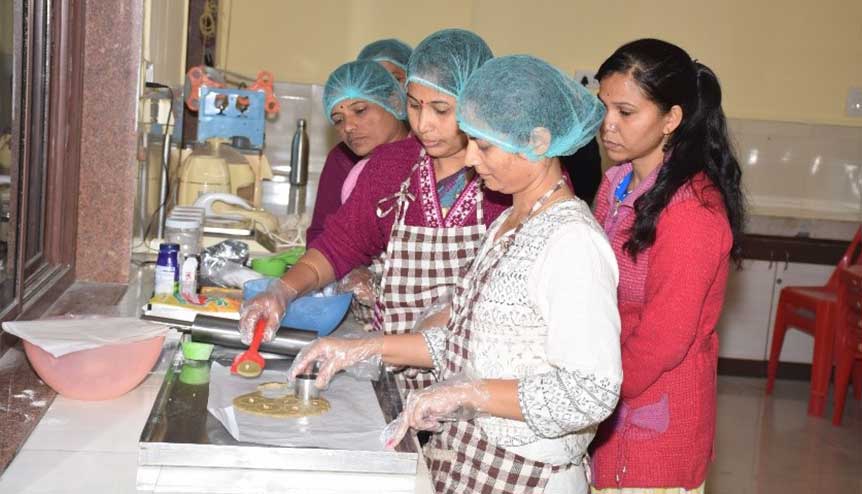 Empowered women entrepreneurs in rural India are contributing capital gain of $200 million in the form of livelihood worth. A clear focus on their development will help determine the development of rural India and the overall country.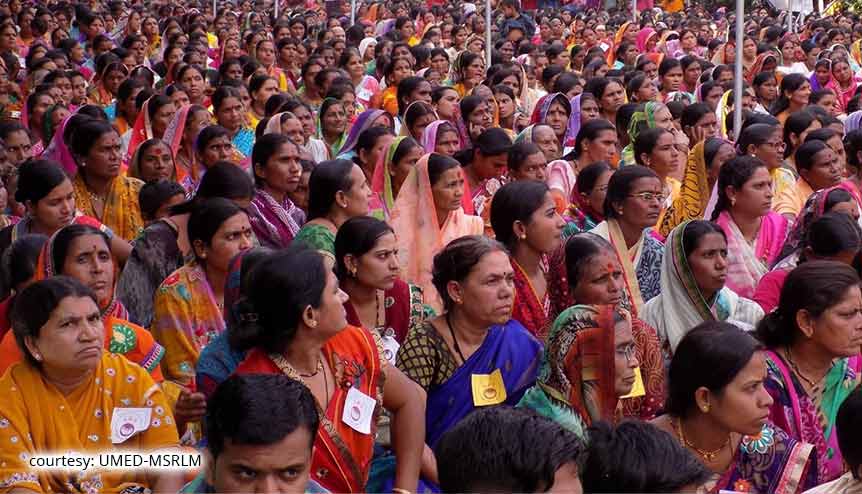 UMED-Maharashtra State Rural Livelihoods Mission (UMED-MSRLM) formed in the year 2011, is a nodal agency under the Rural Development Department, Government of Maharashtra (RDD, GoM) facilitating sustainable livelihoods to beneficiaries across rural Maharashtra. The array of opportunities provided are divided into two categories viz-a-viz farm interventions and non-farm interventions. There are nearly 480,000 women Self-Help Groups and more than 5 million families associated with MSRLM who are engaged in multiple livelihood interventions to increase overall household income.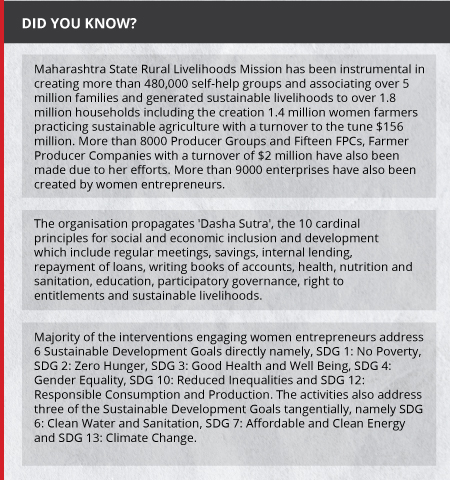 The women groups across 40,000 villages are mobilised through hand-holding support and systematic capacity building workshops on finance, market linkages and sustainable business opportunities. During the unprecedented times of outbreak of novel coronavirus too, women groups were provided training programmes through digital platforms.
Read more:
Healthy women are the core of strong communities
Women in India's poorest communities can earn 7x the informal wage
India's young women are probably its greatest resource for the future
India makes firm strides on women in the workplace
How Corporate India contributes to women's economic empowerment – through CSR and business practices
Leveraging the capacity of women entrepreneurs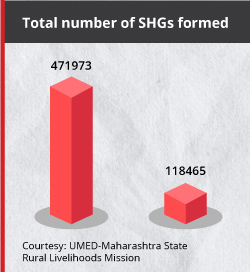 The focus of MSRLM is to create a cadre of self-sufficient women groups engaged in multiple micro-entrepreneurial income generating activities where the role of MSRLM is limited to facilitate training on how to start an enterprise, how to maintain an enterprise and access to incubation facility that includes training on updating performance tracking system, preparing business plan proposal, developing bank linkages, market linkages and fulfilling statutory compliances for shop establishment (if needed). The journey from 2011 to 2020 has been a fruitful one where nearly 1.8 million families are benefitting from the livelihood interventions undertaken by women entrepreneurs in rural Maharashtra. These interventions are not limited to manufacturing of Indian masalas and other condiments but also include use of smart technologies in baking healthy cookies, processed fruit pulps and indigenous art, & handicraft.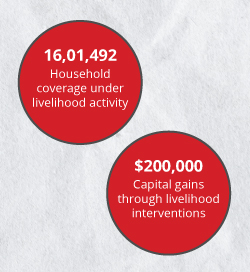 UMED-MSRLM has proactively engaged in national and international partnerships to leverage the capacity of women entrepreneurs and facilitate market linkages. Every year, an annual exhibition is held at state-level as a platform for more than 500-700 women entrepreneurs across the state to participate, exhibit and sale their products. During this annual exhibition, many organisations attend the event to develop direct market linkage with women groups and continue association for yearly supply of goods. These products are also now being featured on e-commerce platform – amazon.in for women entrepreneurs to explore the world of customers digitally.
"Once believed to be only making Indian condiments, they have now steered into variety of businesses including solar bulb manufacturing in the remotest villages of the State."
– R.Vimala (Indian Administrative Officer and Chief Executive Officer of MSRLM)
Have you read?
Rural India drives the boom in Indian e-commerce sector
Rural Bharat leads India in digital growth
Insuring the uninsured in Rural India: India Inc. Interview
More female decision-makers will lead to more women being funded
Companies with more women in senior management yield superior returns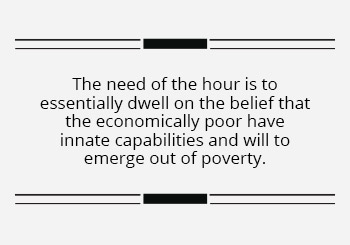 The need of the hour is to essentially dwell on the belief that the economically poor have innate capabilities and will to emerge out of poverty. They are entrepreneurial in nature and the support required is in terms of strengthening their capabilities to generate meaningful livelihood and appropriate market linkages at global level. It can be stated that currently, the existing empowered women cadre are transforming the economy of the country. Noticeably, they are contributing in the form of livelihood worth capital gain of $200 million. This marks that development can be determined from the development of women in rural areas.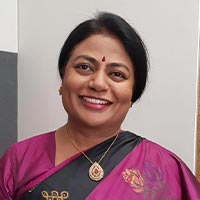 R. Vimala is an Indian Administrative Officer and the Chief Executive Officer of MSRLM.