Rishi Sunak tries to harness the COVID-19 disruption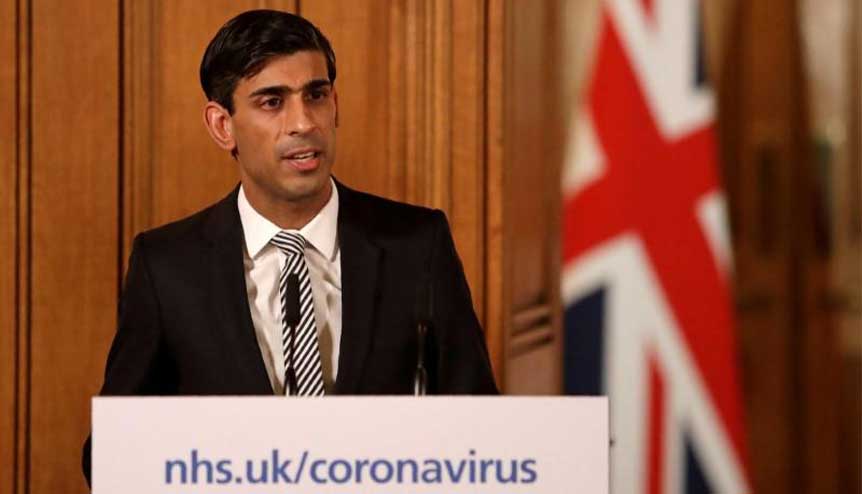 UK Chancellor of the Exchequer had to unveil two mini-budgets in addition to his maiden budget within a gap of days to address the Covid-19 pandemic.
Highlights:
Rishi Sunak unveiled a £30-billion worth of funds to help businesses cope with the disruption caused by the coronavirus crisis.
The government has also laid out plans to cover 80 per cent of the wages of those unable to work.
Other measures include easier to access loan facilities, liquidity assistance for businesses and a 12-month business rates holiday for the retail and hospitality sector.
"Unprecedented measures, for unprecedented times," declared Rishi Sunak, the UK's newest frontline Cabinet minister who took charge as Chancellor of the Exchequer just as the worst global health and economic crisis for a generation was gathering momentum.
As the coronavirus pandemic sweeps across the world, wreaking havoc on lives and livelihoods, the concept of disruption has taken on an additional dimension. As Accenture's Disruptability Index highlighted, disruptive innovation may be a painful prospect due to the upheaval that any change can bring with it, but it is often an inevitability. And, the Covid-19 crisis is the kind of unforeseen disruption that is accompanied by unpredictability and upheavals like never before.
Tough times
In the UK, Sunak – hedge fund manager turned politician – began by tabling a "brave and bold" vision for the British economy in his maiden Budget in early March. It had factored in some of the impending shocks yet to come, with a £30-billion package of measures as a stimulus to cope with the "temporary disruption" to the economy from the coronavirus crisis.
"For a period, it's going to be tough. But I'm confident that our economic performance will recover," he pronounced.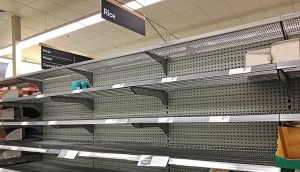 However, it became apparent fairly quickly that the crisis was at a much larger scale than any expert could have ever forecast, and he had to return to Parliament to unveil a further £350-billion worth of measures to bolster floundering businesses. Easier to access loan facilities, liquidity assistance for businesses through the worst period and a 12-month business rates holiday for the retail and hospitality sector were among some of the highlights.
Jim Bligh, Chair of the Confederation of Indian Industry (CII) UK India Business Forum, was among the industry chiefs who welcomed the much-needed stimulus.
"This shock will hit all sectors of the economy and businesses of all sizes, so the Treasury must continue to show flexibility as government, citizens and businesses rise together to defeat the challenge of coronavirus," he said.
Saving jobs
That flexibility has certainly been visible as Sunak had to once again return to the Despatch Box just days later to unveil what in many ways would have been unthinkable for any Conservative Party government in the past.
"For the first time in our history, the government is going to step in and help to pay people's wages. We're setting up a new Coronavirus Job Retention Scheme," announced Sunak, as he laid out plans to foot the enormous bill of covering 80 per cent of the wages of those unable to work, so that companies do not resort to redundancies.
As part of Sunak's "unprecedented measures, for unprecedented times", any employer in the UK – small or large, charitable or non-profit – will be eligible for the scheme. They will be able to contact the tax department, HMRC, for a grant to cover most of the wages of people who are not working but are furloughed and kept on payroll, rather than being laid off.
And under the scheme, government grants will cover 80 per cent of the salary of retained workers up to a total of £2,500 a month, which is above the UK's median income.
Analysts at Capital Economics, who had been predicting a 1.5 million increase in the number of UK unemployed because of coronavirus, instantly slashed forecasts to 700,000 job losses.
Harnessing disruption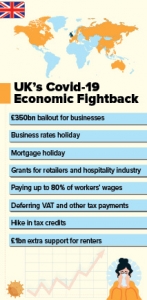 The measures have been widely lauded, with the Society of Motor Manufacturers and Traders describing it as a "huge relief" to automotive companies such as Tata Motors-owned Jaguar Land Rover (JLR), who have had to suspend production lines.
Overall, Sunak's never-seen-before approach to try and harness the ongoing disruption has been widely praised but like any economic package, the true impact becomes apparent only in its application over time.
The Institute of Directors (IoD) said: "This was a hugely significant step for employers. Relying mainly on loans wasn't going to be enough, as many business leaders balked at the prospect of taking on more risk.
"Grants to support employment will be a much more welcome approach for firms stuck between cutting costs and retaining staff, but the acid test of these policies is how fast they reach businesses."
Human cost
Besides a slew of stimulus and rescue packages, Sunak has also been in the headlines for striking a compassionate note to his economic response.
"Now, more than any time in our recent history, we will be judged by our capacity for compassion. Our ability to come through this won't just be down to what government or business can do, but by the individual acts of kindness we show one another," he said.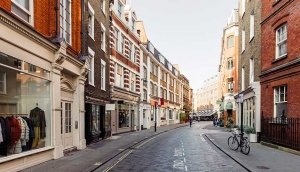 Acknowledging the massive human cost of the pandemic that his economic boosters can only help alleviate to some extent, he also made a direct plea for greater kindness and support, amid ongoing reports of panic buying and supermarket shelves being stripped of essentials around the world.
Sunak's message is: "When this is over, and it will be over, we want to look back at this moment and remember the many small acts of kindness done by us and to us.
"We want to look back on this time and remember how, in the face of a generation-defining moment, we undertook a collective national effort – and we stood together."
Any kind of disruption does come at a cost but there is hope that in the long-term, the impact can be evened out to some extent. However, when it is a disruption in the form of a pandemic that has logged over 11,000 deaths globally with more than 275,427 cases reported in over 160 countries and territories, the long-term assessment itself gets pushed into the unknown.