Retail and e-commerce must present level playing field for all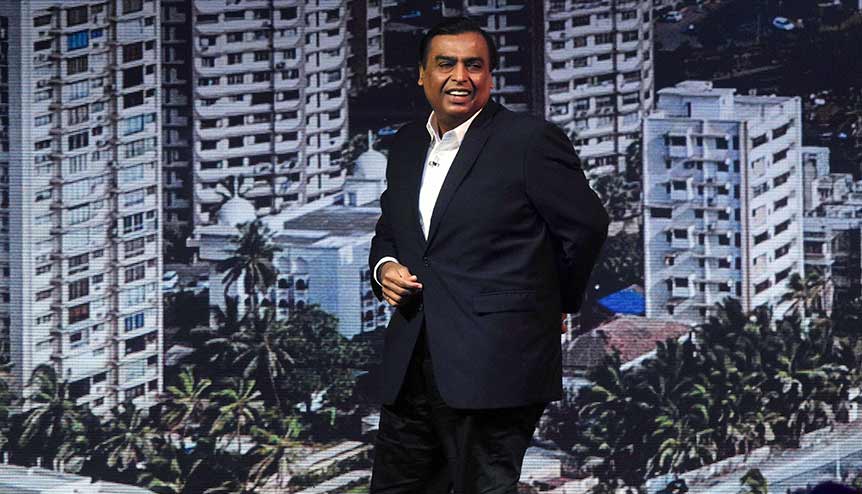 Reliance's acquisition of the Future Group is a consequence of disruptive and opportunistic thinking but it throws up interesting questions about the survival of smaller players.
It is now official – Mukesh Ambani's reliance Industries Ltd. Will fork out a sum of $3.6 billion to buy the Indian retail chains owned by the Future Group owned by Kishore Biyani, dubbed by many in the business as the 'father of modern retailing'.
Ambani is turning the Indian business eco-system on its head, even as Covid-19 infection rates rise alarmingly in India. thanks to a slew of mammoth deals forged with blue chip foreign entities – Facebook; Google; Mubadala, Silver Lake, KKR etc – within weeks. The investments into Reliance Jio has ensured that the company will be debt-free by March 2021.
Armed with this order book Ambani has also ensured that Amazon dips its beak with a 9.9% stake in Reliance Retail. So now we have a formidable fortress that no other entity can possibly break through – Reliance is extremely strong in tech and data and it will use it to maximum capacity.
Strategic return of Amazon
Shunned previously in India, along with Walmart who's subsidiary was Flipkart, thanks to the government's restriction of operations for foreign owned e-commerce companies, Amazon is making a strategic return, through Reliance Retail, to buoy up its e-commerce operations and, in this context, the acquisition of the Future Group is a solid step forward for both entities ensuring that the sky is the now the limit.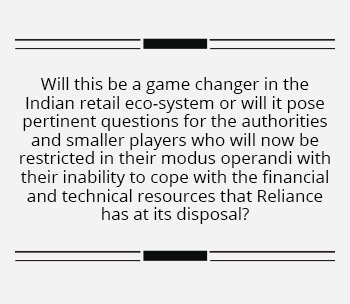 The aim is to boost product selection and omni-channel capabilities and this dovetails into Amazon's previous investment into the Future Group. With Amazon's cash injection into Reliance Retail a collaboration is envisaged with JioMart which is part of the Reliance Retail stable. Retail, for all purposes has shifted from a 'bricks and mortar' model to a 'clicks and mortar' concept. In this shift Reliance Jio's strength in data and tech will prove to make it a formidable driving force.
Will this be a game changer in the Indian retail eco-system or will it pose pertinent questions for the authorities and smaller players who will now be restricted in their modus operandi with their inability to cope with the financial and technical resources that Reliance has at its disposal?
Consumer behaviour
Retail is a business in which the ability to analyse data, project the consumer behaviour of customers and personalize advertising gives one entity the competitive edge over another. Add to that supply chain management skills to chalk out success. Can the smaller players survive in terms of matching up to scale in such a scenario? There must be an equal playing space for all.
The environment of business and commerce in India is shifting rapidly even in times of the pandemic. There are many tales of commercial success brought about by disruptive and opportunistic thinking – Reliance is a case in point.
It is now clear that opportunity lies even in demanding situations. The key to success therefore lies in a potent mix of agility and adaptability. The role and importance of the start-ups gets highlighted here – these smaller entities are the foot soldiers of industry who can ensure that competition will still exist in a world which has gone hybrid from physical, to online. This is where network neutrality and a regulatory policy on the use of data become buzzwords in the world of retail.