A renaissance of India-South Africa ties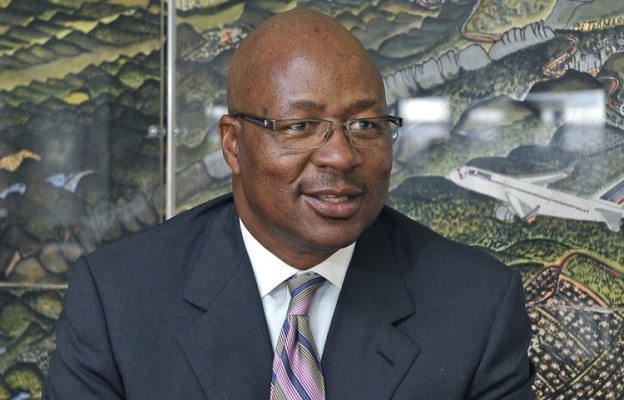 India is a crucial partner for South Africa's economy which offers enormous trade and investment opportunities, writes an expert from the region.
South Africa and India relations are enjoying an unprecedented renaissance, founded on shared economic interests and longstanding historical ties since the latter lifted economic sanctions against South Africa after the end of apartheid.
Both countries are major players in the global economy and share a common vision of shaping the development agenda through multilateral engagements such as the Brazil, Russia, India, China, South Africa (BRICS) and the India, Brazil, South Africa (IBSA), and other related platforms.
Growing trade relations between the two emerging economies have achieved thriving business partnerships, and as such South Africa has identified India as a strategic partner due to the fact that its economy presents enormous trade and investment opportunities for South African businesses.
The current challenging global economic climate, and the need for BRICS countries to stimulate their economies, develop trade markets, and grow job opportunities for their citizens, see South Africa, India and other member countries having a shared commitment towards deepening cooperation.
With South Africa being India's largest export market in Africa accounting for over 22 per cent of India's merchandise exports, and India emerging as the fourth largest exporter to South Africa – bilateral trade between the two countries which has grown by 380 per cent over the past ten years is anticipated to reach a target of $18bn by 2018.
In 2015, over 100 Indian companies were reported to have operations in South Africa. These were mainly engaged in mining, general manufacturing, information technology (IT) and financial services.
Although fewer than 50 South African companies currently operate in India – Foreign Direct Investment (FDI) to India from South Africa is growing at an impressive pace. South African companies such as Tiger Brands, the Airports Company South Africa, Bidvest, Anheuser-Busch InBev (formerly known as SABMiller), FirstRand Bank, Standard Bank, Old Mutual, Balela Leisure, Anglo American, Sasol, and Nando's Group Holdings have made great investments strides in the Indian market.
Premised on this, South Africa recognises the magnitude of Indian investment to its economy, and acknowledges that economic optimisation opportunities and increased government support initiatives should be strengthened as these are the key enablers that will promote economic growth for both countries.
To this end, platforms to enhance business relations between the two countries have been established in recent years – with Indian business organisations working with Business Unity South Africa and the Black Business Chamber. These business platforms, alongside the respective countries' governments, have developed initiatives to escalate India–South Africa relations.
For example, the India-South Africa CEO Forum, originally led by Ratan Tata (chairman of the Tata Group) and Patrice Motsepe (chairman of African Rainbow Minerals), was relaunched in 2010 after being largely inactive for several years. Four sectoral working groups have since been established in the areas of energy, financial services, mining and infrastructure.
In addition, the two emerging economies partook in the South Africa – India Business Forum in July 2016. This forum served to identify trade and investment opportunities through closer strategic cooperation for socio-economic advances for the countries.
In response to growing FDI in South Africa – the government of South Africa has numerous measures to broaden, diversify and attract additional investment, and these include the formation of the Special Economic Zones in value-added manufacturing sectors which offers unparalleled opportunities for foreign investment from countries such as India.
South Africa is definitely open for business, with its globally competitive expertise and products in a range of value-adding sectors such as renewable energy, infrastructure development, agriculture, transport infrastructure, mining, defence, and tourism. This presents opportunities to strengthen multi-lateral trade and economic relations and the
potential for stronger investment relations between South Africa and its BRICS partners.
Moreover, South Africa's Department of Trade and Industry launched the 8th Industrial Policy Action Plan (IPAP) in mid-2016, which aims to strengthen efforts that promote long term industrialisation and diversification beyond traditional commodities.
As a country, South Africa is guided on its growth and developmental trajectory by the National Development Plan. This plan is supported by, amongst others, the 9-point plan for reigniting economic growth, which presents new focus sectors for private sector investments in areas such as the oceans economy through Operation Phakisa, support for SMME's, as well as building the agriculture and agro – processing value chain systems.
South Africa is a key middle power, and the only African country represented in various regional economic international groupings such as the G-20 and BRICS. The country uses its membership at such multilateral fora to champion the African development agenda which is underpinned by three critical elements, namely: market integration, industrial and infrastructure development.
Africa's time has certainly come with the continent working towards holistic growth and development through Agenda 2063 – the strategic framework to achieve continental development goals which was adopted in 2015. A fundamental component of this – is improved regional integration. This will be driven by increased trade and investment between African states, through initiatives such as the Tripartite Free Trade Area and the Continental Free Trade.
The South African government has put in place initiatives to aid the realisation of the objectives set by Agenda 2063. These include measures to relax cross-border regulations and tax requirements. Similar measures are in place for foreign companies wanting to invest in African countries using South Africa as their regional headquarter.
Against this backdrop – it is evident that there is a growing consensus and a paradigm shift that sees South Africa playing a centralised role in solidifying Africa and India relations in the global economy. Our fraternity in the continent transcends geographical borders and we are confident that the spirit of partnership for mutually beneficial relationships with the international community such as the one we share with India will inspire positive change for sustainable socio-economic solutions for our nations and the people we serve.
Dr Kingsley Makhubela [@klmmakhubela] is the Chief Executive Officer of Brand South Africa, set up in 2002 to create a positive brand image for the country.