Rail and road expressways find the right connection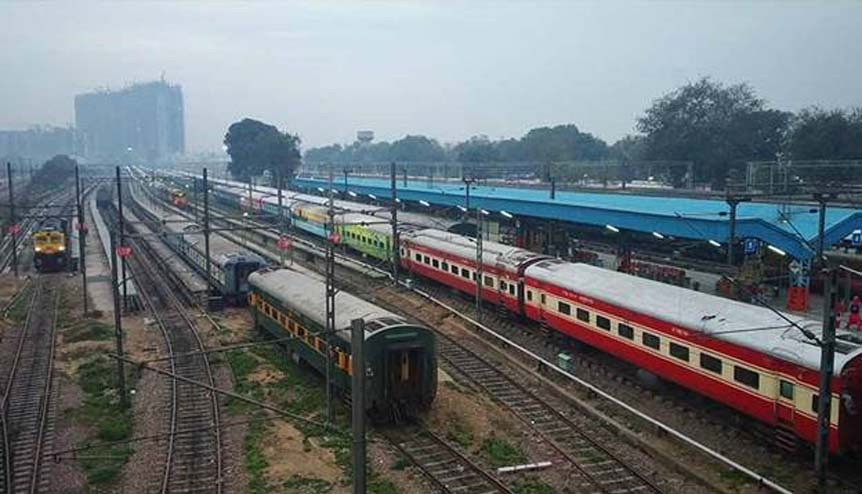 As the Indian economy begins to fire up its engines more efforts are need to promote connectivity – of goods and people. The construction of rail lines alongside key road expressways across the country is aptly timed.
Through a series of pathbreaking decisions the Indian Railways under the able stewardship of Piyush Goyal, Minister of Railways, Commerce and Industry has now proposed the construction of rail lines alongside key road expressways across the country in an effort to further promote connectivity.
Read more:
India is getting back into action – Piyush Goyal
Private passenger trains could be the next big growth opportunity in India
The need to speed up power, logistics reform
India's Kisan rail will propel the rural economy ahead
Tesla's passage to India a boost to the EV sector
Government officials has endorsed the measures and confirmed them stating "We have said that for greenfield expressways, we can look at the possibility of rail lines alongside." The aim now is to ensure how these corridors can be developed.
Areas have already been earmarked – five or six corridors, like the Delhi-Amritsar-Katra and Chennai-Bengaluru, have been identified among others. The projects will help the government save costs on land acquisition for greenfield expressways.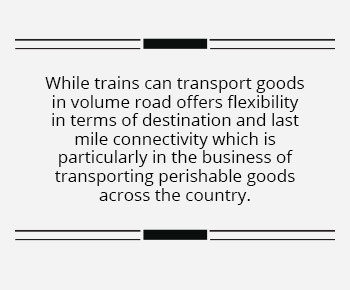 Work on the Delhi-Amritsar-Katra expressway has, for instance, been taken up on priority. The government approved a new alignment for the Delhi-Katra expressway in June, a project that costs Rs 25,000 crore. Other corridors proposed to be built by FY25 are Ahmedabad-Dholera, Kanpur-Lucknow, Amritsar-Bhathinda-Jamnagar, Hyderabad-Raipur and Nagpur-Vijayawada.
The Indian Railways is going all out to regain the advantage it had once lost to the road transport sector but it is promoting the concept of collaboration in this instance which could be a win-win for all.
Freight transport in India is primarily road-dominated and accounts for 59% of freight movement, as per a Niti Aayog report, while rail meets about 35% freight demand, and less than 1% by air. While trains can transport goods in volume road offers flexibility in terms of destination and last mile connectivity which is particularly in the business of transporting perishable goods across the country.
Earlier Piyush Goyal had set a target of achieving a 50 per cent share of the country's total freight traffic by 2030, up from a little more than 33 per cent now. Goyal had also set a target of reducing freight costs and time taken to transport goods to make Indian Railways the preferred logistics option of foreign and domestic investors in India. This vision is in sync with Narendra Modi's ambitions of inviting foreign direct investment into the country as well as ensuring that the railways sector benefits from the introduction of privatisation.
Running on the mantra of 'customer first' the railways is now fine tuning its tactical approach towards ensuring ease of doing business and facilitating the acquisition of new customers while addressing queries and concerns as the Indian economy fires its engines and seeks to find its way out of the havoc wreaked by the Covid-19 pandemic.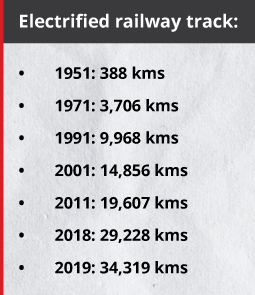 The introduction of the private sector will definitely be a gamechanger in this aspect. The Indian Railways plans to let the private sector run 151 passenger trains on 109 pairs of routes. It has also received and considered Requests for Qualifications (RFQ) from domestic and foreign players for the same.
More to read:
India-UK relationship poised to take a big leap
Providing reliable, efficient and environmentally conscious service across the UK's rail network
India powers ahead with UK in pursuit of energy efficiency
Indian steel producers riding high on revival of demand
Goyal's train of thought addresses cut in rail freight costs, improving passenger experience
Auto India driving towards global dominance
Indian entities like infrastructure colossus L&T, airports operators GMR, public sector companies BHEL and IRCTC as well as Arvind Aviation, Cube Highways and some others in response to the RFQ.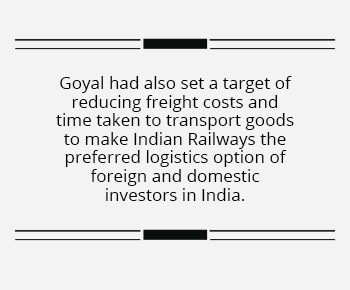 This move will help the Indian Railways make a quantum leap in technology adoption, run trains at much higher speeds and improve its levels of service to passengers and goods transporters.
By opening up yet another government monopoly to foreign and domestic players, Goyal is redeeming a major promise of the Narendra Modi government to allow the private sector entry into every single segment of the Indian economy. Indian Finance Minister Nirmala Sitharaman had made this commitment while announcing the $265-billion stimulus-cum-reforms measures in the middle of May.