Queensland: A smart investment decision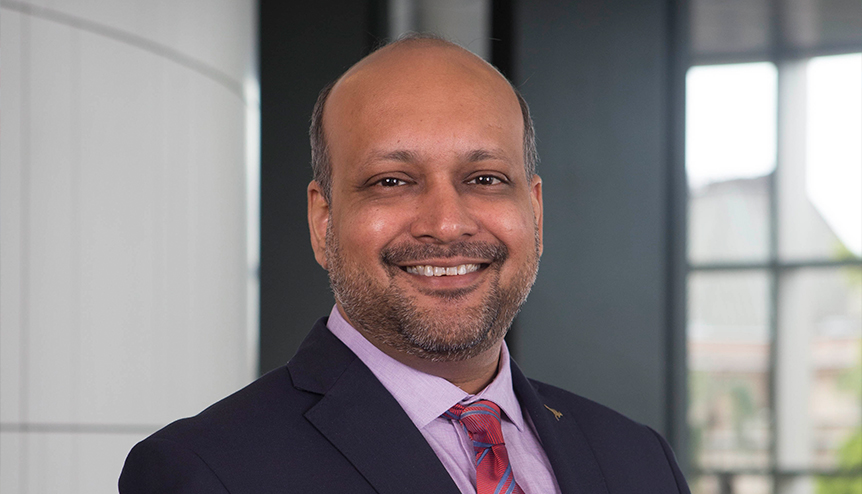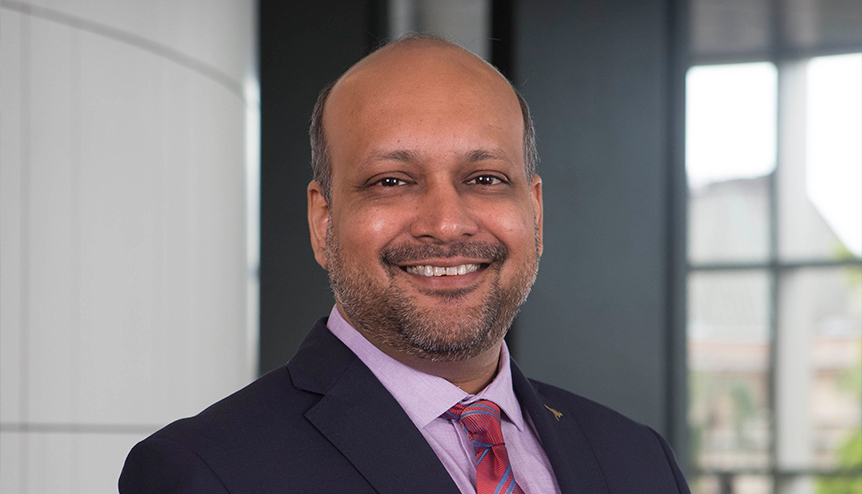 Renowned for its excellence in a broad spectrum of sectors including agritech, biotech, education and renewable energy, Queensland's innovative climate and geographical positioning make it an ideal bet for Indian investors, claims a trade expert.
Stretching across 1.7 million kilometres in Australia's sunny north, the state of Queensland is looking to the future and embracing the opportunities of a changing global economy. Queensland is finding new and better ways to build on strengths such as resources and agriculture and making a global mark in forward-looking industries including renewables, advanced manufacturing, and knowledge industries. It is ideally positioned to take advantage of the flourishing economies of the Asia-Pacific which are creating extraordinary opportunities, with markets in China, Hong Kong, Korea, Japan and Singapore all within just two hours of Queensland's time zone.
Queensland's results speak for themselves:
Our rate of economic growth has consistently outperformed the average of other
advanced economies since the early 1990s.
The value of Queensland's goods and services exports has increased by more than
50 per cent in the last decade.
The GSP of the state is A$348 billion (2017-18) and Exports were A$85 billion in 2019 (May).
Queensland has a diverse economy, with strong growth in future-focused industries
such as education and training, manufacturing, and professional and scientific services.
Why Queensland?
Strong economy: Queensland has a highly resilient and stable economy, underpinned by strong economic growth, with continued growth forecast of just under 3 per cent per year over the next three years.
Strategic location: Queensland is ideally positioned as an international gateway to the Asia-Pacific region, in close proximity to some of the world's strongest growth markets. Its unique time zone advantages and cultural connection with Asia and strong business relationships with America and Europe make it a perfect location for international investment.
Business-friendly regulatory environment: The state's legal framework is conducive to business investment, by enforcing the regulation of contracts, loans, banking, real estate and the stock market, and by providing full protection of intellectual property and patents.
Competitive operating environment: Queensland offers business owners and investors many advantages, including one of the lowest rates of payroll tax in Australia, competitive labour costs, low cost of living, simple development approval and project facilitation processes, and strong private-sector investment.
Focus on innovation and research and development: Queensland has been recognised by the World Bank as a global innovation hotspot. Assisted by the Government's Advance Queensland agenda, the economy is experiencing increased levels of innovation and research and development within business and industry. This has been vital to support the growth of existing, new and emerging industries, and is of increasing importance in a global economy characterised by innovation and technological change.
Stable government and institutions: Queensland presents a low sovereign risk, with a stable government, a democratic society and well-established legal systems that operate under the rule of law. The state has sound finances and is well positioned to further foster diversification, innovation and skilled workforces.
Infrastructure: Queensland boasts robust supply chains and industry clusters. Across the state, thriving industries are connected to international markets through world-class infrastructure.
Interconnectivity: With six international airports and 191 regional airports (including 56 certified airports), criss-crossed by more than 177,000 km of modern and efficient road network, Queensland is connected to land transport routes that play a crucial role in moving freight to international markets
Highly skilled and multilingual workforce: Queensland has a multicultural, well-educated, resourceful and versatile workforce. Its enviable lifestyle, world-class education and training institutes attract and retain highly skilled workers. Its dynamic workforce is adaptable to change as new technologies, innovations and industries drive structural shifts in the economy and labour market.
MULTIPLE SECTORAL STRENGTHS
Mining, and Mining Equipment, Technology and Services
Queensland is one of Australia's leading mining states with vast coal, gas, copper, zinc and other mineral resource endowments, well-established expertise and a proven history of innovative exploration and mining practices.
Supported by over 800 high-quality mining equipment, technology and services (METS) companies, the state is a mining and resources investment proposition of choice.
It is the largest exporter of metallurgical coal in the world and its liquified natural gas (LNG) industry is fast emerging as a global force in production and export.
Food and agribusiness
Combined with its strategic Asia-Pacific location, efficient processing and reliable supply chains, Queensland is a world leader in food and agribusiness. Its clean environment, climatic diversity and abundance of agricultural land make it possible to generate high-quality, fresh, clean and sustainably produced meat, seafood, fruit and vegetables for export internationally.
Meat and livestock
The region is a world-class provider of tropical and subtropical livestock technologies and services that include genetics, nutrition, pasture management, food safety and integrity, livestock tracing systems, environmental management, specialist infrastructure and equipment, technical training and animal health and welfare. Over 60 countries import Queensland beef products.
Agricultural technology
Queensland's agtech sector is known for a variety of innovative technologies including farm equipment and management, weather, seed optimisation, fertiliser and crop inputs, remote sensing and agricultural big data.
It has internationally recognised research and development capabilities at its major universities, with biotech research that encompasses new industrial processes, new or improved crops or foods and the development of antibiotics, vaccines, genomics and advanced imaging.
Queensland's cleantech sector also features companies with expertise in water management, biomass and waste mitigation, controlled environment agriculture, renewable fuels and carbon trading.
International Education & Training
Queensland's world-class education and training institutions, safe, multicultural communities, idyllic locations, and enviable lifestyle make it the location of choice for many international students.
Among its 10 universities, The University of Queensland is one of the world's top 50 universities.  The state is also home to another three of Australia's top 10 universities: Queensland University of Technology, Griffith University, and James Cook University. BOND University is also Australia's only Private University.
New and Emerging Industries
Queensland is taking the lead to invest, develop and incentivise, new and emerging industries that are already servicing the needs of our changing world represent strong opportunities for investors.
Investors keen on Queensland will find an advantage in the Queensland Government's Advance Queensland (AQ) initiative, which is providing $755 million in grants and incentives to help drive innovation and grasp tomorrow's opportunities.
Under the program's initiatives, Queensland entrepreneurs, industry, universities and government agencies are collaborating to turn great ideas into commercial products and services.
Through AQ, the Government is creating 10-year roadmaps and action plans across – Advanced manufacturing; Aerospace; Bio-futures; Biomedical; Defence; Mining Equipment, technology and services; Screen Industry and Agriculture & food.
Renewable Energy
Queensland has an enviable capacity to produce renewable and alternative energy, being rich in renewable energy resources and possessing existing operations in large-scale solar, wind, biomass, geothermal and hydroelectric energy. With a strong agricultural sector and boasting an average of 300 days of sunshine annually, Queensland has a solid platform to expand the renewable energy sector and become a global leader in the transition towards a clean-energy future.
The Queensland Government has released the Powering Queensland Plan to achieve a 50 per cent renewable energy target by 2030.  As a result, Queensland is already Australia's most popular renewable energy investment location, with over 24 large-scale projects either commencing construction or finalising commercial arrangements.
Queensland is also home to the world's first utility-scale battery storage connected to a solar project next to the electricity grid.
The Queensland Government is committed to attracting international investment and growing international trade:
Queensland released its first country-specific strategy, with India being the first focus nation. The strategy was released in Oct 2018 by Hon Kate Jones, Minister for Innovation, Tourism and Commonwealth Games, in Bangalore.
The Queensland Government is focused on providing Long-term infrastructure planning and project pipelines. Queensland's State Infrastructure Plan identifies investment opportunities and gaps across a 15-year timeframe, to support innovations and encourage private-sector investment and partnerships to deliver Queensland's infrastructure needs.
Market-led proposals allow the private sector to initiate and submit proposals seeking exclusive commercial arrangements with the Queensland Government. Through the Queensland Government's Market-Led Proposals Framework, the state has improved the efficiency of project decision-making and delivery by contracting exclusively with proponents rather than engaging in unnecessary competitive processes for services or infrastructures.
Priority Development Areas provide opportunities for investment in a broad range of infrastructure projects, through the support of the Queensland Government. In partnership with local councils, investors are able to streamline the planning, approval and development processes for investment.
State Development Areas are clearly defined areas of land established by the Coordinator-General to promote economic development in Queensland. They typically take the form of one of the following: industrial hubs for large-scale, heavy industry; multi-user infrastructure corridors and major public infrastructure sites.
The Business Migration Program – The Queensland Government welcomes successful business investors who wish to invest and live there. In partnership with the Australian Department of Home Affairs, Queensland nominates business migrants seeking to make an investment that directly benefits the state's economy. Nominations for business migrants are available through the Business Innovation and Investment Program. This is administered by Business and Skilled Migration Queensland (BSMQ).
Gitesh Agarwal is Commissioner – India at Trade & Investment Queensland.