Quality care and cost effectiveness gives India its medical tourism edge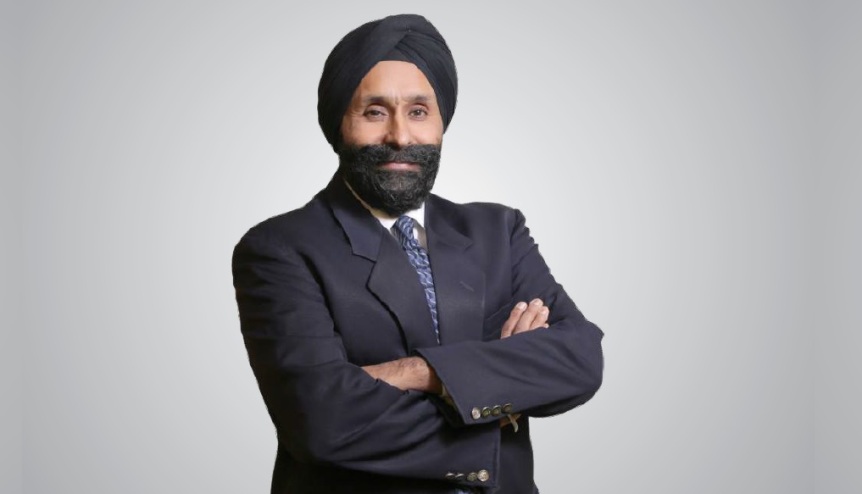 The chief of one of India's leading healthcare players, Fortis Healthcare, weighs up India's appeal as a hub for international patients.
Medical tourism is a phenomenon where people travel from their home country to another nation to access quality medical care. There are many factors which influence their decision, the most common one being the ability to access quality medical procedures which are not conducted within the boundaries of their home country.
Having said that, while the quality of clinical care is the primary area of focus, cost continues to play a key role in positioning India as an attractive medical tourism destination. With the advancements of the recent past, the Indian healthcare delivery system has made significant progress in terms of medical outcomes, ease of access and quality of patient care which, along with favourable pricing,­ has contributed to the growth of medical tourism in India.
As per the Federation of Indian Chambers of Commerce & Industry (FICCI), Indian medical tourism is expected to reach $6 billion by 2018, with the number of people arriving in the country for medical treatment doubling over the next four years. According to the Ministry of Commerce, India is the fastest growing medical destination in Asia with medical tourism in the country slated to become a $9-billion industry by 2020. A recent report published by an industry association stated that India's hospitals are of global standards and our skilled specialists have given a sizeable boost to our country's credibility as a preferred destination for patients from outside India. The medical expertise available in India and the resultant medical outcomes are talked about all over the world and consistently meet international benchmarks and standards.
Some significant factors for the substantial increase in medical tourism in India include lower costs of medical procedures, world class expertise and treatment solutions, highly qualified doctors, rising ability of our clinicians in conducting complicated procedures, better technology, wider treatment options, lower logistics, accommodation costs and no waiting list, as compared to their home countries. Over the last few years, India has made significant advances in high-end medical procedures and now offers comprehensive treatment across the entire spectrum of medical sciences. From the latest treatments like immunotherapy, TAVI and LVAD surgeries to heart and other organ transplants, India is definitely at par with the West in terms of adoption and implementation of cutting edge technology and advanced medical procedures.
An additional striking aspect of Indian healthcare is the growing popularity of traditional and alternative medicine techniques such as Yoga, Ayurveda, Therapeutic healing, Siddha, Unani, Acupuncture and Homeopathy. According to the Ministry of Tourism, the number of people entering India on medical visas jumped 166 per cent in the last three years, from 75,688 in 2014 to 201,333 in 2016. As far as costs are concerned, if people needing treatment for medical conditions approach India instead of the US, they are likely to save considerably on their medical expenditure. Americans can get treated in India at a fraction of the cost – just 10 per cent of what they would incur in their home country. The savings on medical treatment in India are also significant compared to countries such as Singapore, Mexico, Turkey, Malaysia, Thailand and Costa Rica. Pakistan, Bangladesh, Nepal, Afghanistan, and Maldives. Closeness to India and similar cultural ethos drive greater inflow of patients from these regions.
It is also worth mentioning that an additional important criterion for servicing international patients is international accreditation from the Joint Commission International (JCI). Their standards must be met by hospitals in order to be accredited and the JCI serves to provide international patients with assurance and confidence in selecting hospitals for treatment.
The government of India has been proactive and helpful in the process of granting visas to international patients. With India being projected as one of the frontrunners in quality healthcare services today, it is estimated that the number of medical tourists would only increase in the coming years. This year for instance, the government made a special announcement during the festival of Diwali in October 2017 that all pending medical visas will be cleared on priority. Several other initiatives have been launched to encourage more patients from other countries to consider India for treatment and wellness programmes. Many existing government healthcare facilities have been upgraded and 49 additional cancer centres are to be set up.
The Indian Ministry of Tourism has set up the National Medical Tourism Board, which has representation from all stakeholder communities with the basic objective to upscale Medical Value Travel activity in India. The ministry also offers financial support to accredited medical and wellness tourism service providers.
I am happy to share that FICCI as well as other industry bodies and private organisations have been working diligently with the government on the above issues. The focus is on bringing about requisite policy changes that can provide an impetus to medical value travel in India.
FICCI, through its National Committee on Medical Value Travel, which is a convergence of the government and private sector on one platform, is working on issues related to:
Visas and general access
Platform to introduce accreditation for "approved" hospitals
Formalising facilitator network
Continuous leveraging of the "Brand India" initiative to support MVT
We hope that through the efforts made by the government, along with industry, we would succeed in differentiating India from other Asian destinations and position India as the preferred destination for highly specialised clinical treatment in the areas of cardiovascular, orthopedics, oncology, among other fields.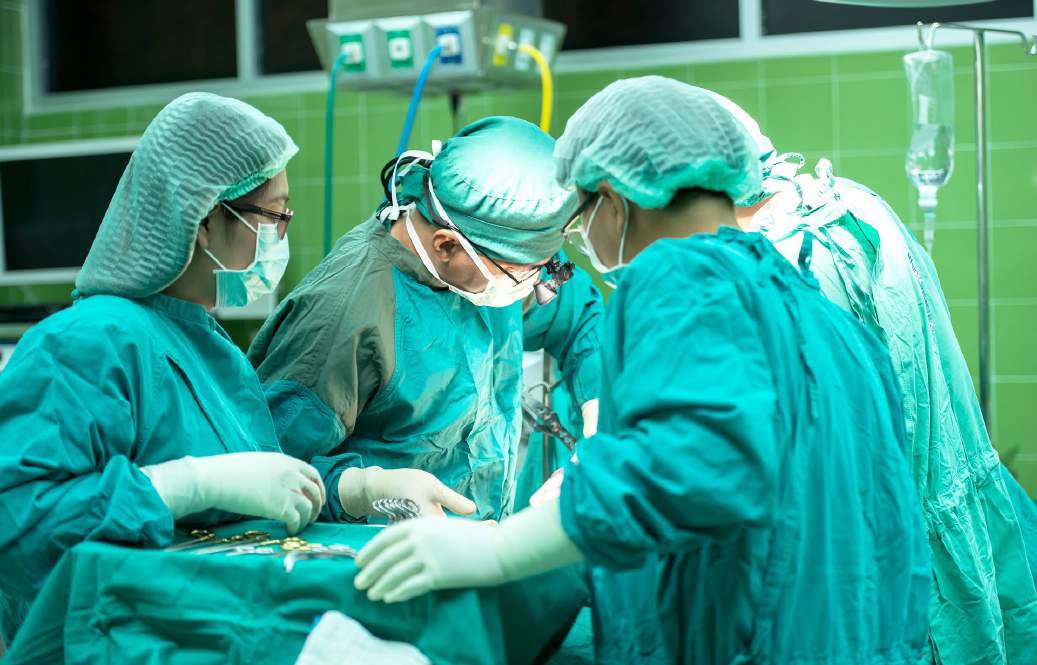 As part of some Home Ministry statistics presented in Parliament, medical visas issued by India in 2016 increased by 45 per cent as compared to 2015. Nearly 180,000 foreigners visited India in 2016 for medical treatment, up from  122,000 the previous year. The facility of e-tourist visas has been expanded to include short-term medical treatment as well. Exclusive immigration counters and facilitation desks have been set up at various Indian airports to provide required services to people. The government recently announced plans to introduce a separate policy to promote India as a key destination for medical tourism by promoting integrated treatment therapies combining traditional therapies with allopathic treatment. The Ministry of Commerce in coordination with the Ministries of Health and Tourism has launched a special website www.indiahealthcaretourism.com, which aims to be a one-stop-shop with complete details for tourists.
Fortis Healthcare is a leading, accredited integrated healthcare delivery service provider in India. Our verticals primarily comprise hospitals, diagnostics and day-care specialty facilities. Currently, we operate our healthcare delivery services in India, Dubai, Mauritius and Sri Lanka with 45 healthcare facilities (including projects under development), approximately 10,000 potential beds and over 346 diagnostic centres. 
On average, Fortis receives 15 per cent of its patients from international markets, with most coming from Iraq, Kenya, Nigeria, Uganda, Uzbekistan, Kazakhstan, Ukraine, Turkmenistan, Pakistan, Bangladesh and Afghanistan. Having said that, we receive international patients from over 115 countries and from markets as far away as the Pacific Islands. While the leading specialties at Fortis Healthcare are cardiology, nephrology, neurology and oncology, organ transplant and metabolic surgeries, we have the best treatment solutions available across all major specialties.
Our breadth of health sector partnerships is comprehensive and we are focused on driving collaboration and strengthening associations across three broad platforms. Firstly, we partner with the Ministry of Health division in multiple countries such as Russia, Ukraine, Kazakhstan, Iraq, Yemen and Samoa to name a few. The key objectives of such an association are to share knowledge through structured training programs, improve the standards of medical infrastructure and facilitate the referral and treatment of patients. Secondly, Fortis operates and manages hospitals in select countries overseas, with Mauritius, Nigeria and Uganda among a few examples. Thirdly, we partner with both private and government hospitals to perform OPDs and surgical procedures overseas. The case mix and complexity of these surgeries is determined by the quality of medical infrastructure and availability of post-operative care.
In order to ensure the comfort of international patients, we have travelled that extra mile to take translators on board and confirm their availability round the clock. Our flagship hospital, Fortis Memorial Research Institute in Gurugram, has a dedicated International Lounge that functions as a "one-stop-shop" with Skype consult options available for patients before their arrival and following their return to their respective countries. Our team also provides customised services for international patients, such as visa assistance, interpreter facility, concierge services, dedicated service managers, complimentary airport transfers, accommodation, assistance with meal options and provision of local mobile phone SIM cards.
We have some very specific goals for our hospitals in the coming decade and the key is patient-centric care. Our internal positioning is completely patient-focused and clinician-led.  Our teams are making every effort to provide the best possible care to each and every patient. Today, we are keenly aware that we need to be universal and global in our thinking and mindset. And globalisation is providing that opportunity for the Indian healthcare sector to consistently improve and cater to what our customers need today, in the best possible way.
As we look ahead, I am extremely bullish on the Indian healthcare industry. Year on year we continue to grow – the complexity of work continues to increase, new medical technology and advancements are pioneered, and medical outcomes and patient care improves. As far as medical tourism is concerned, not only are we penetrating deeper into our traditional source markets, but we are also adding new markets and increasingly have noticed a marked shift in the profile of patients coming to India for treatment. Markets like the US and UK are slowly opening for specific high-end procedures on the back of long waiting times and high pricing in their home markets.
At Fortis, our efforts are going to remain firmly rooted in delivering high quality medical care, patient satisfaction and affordable pricing.
Bhavdeep Singh is Chairman, FICCI Medical Value Travel Committee, and CEO, Fortis Healthcare Limited.