In pursuit of the Indo-US pharma trail
The Indian Pharmaceutical Industry stands the third in terms of volume and 4th in value terms. The global medicine market got more and more attractive. The global markets though critical for Indian companies, proved to be a go to for Indian generic drugs makers and breakthrough inventions in 2015. 'India Global Business' presents some of the highlights of this year's activity in the pharma sector.
Lupin launches diabetes drug in US


Indian drug-maker Lupin's US subsidiary, Lupin Pharmaceuticals Inc, launched metformin, its generic copy of diabetes drug Glumetza, in the US market.
The First-to-File (FTF) product from the company will be priced 15-20 per cent lower and have 180 days of marketing exclusivity by the US Food and Drug Administration (FDA).
The company said: "Lupin Pharmaceuticals Inc. has launched its metformin HCl ER Tablets, 500 mg and 1000 mg to market a generic equivalent of Santarus Inc's Glumetza HCl ER Tablets, 500 mg and 1000 mg.
"It is indicated as an adjunct to diet and exercise to improve glycemic control in adults with type II diabetes mellitus."
The product launch will give a boost to the US business for Lupin.
Cipla raises stake in US Pharma

Indian drug firm Cipla Ltd's UK arm, Cipla (EU) Ltd, has made an additional investment of $3 million in US-based Chase Pharmaceuticals engaged in developing novel approaches to improve treatments for Alzheimer.
The company had invested $1.5 million to acquire 14.6 per cent stake in Chase Pharmaceuticals in May 2014. As per the agreement in May, Cipla had said it will make an additional $4.5 million investment in Chase upon achievement of certain milestones in this direction.
The investment done through Cipla (EU) Ltd, UK, is part of $21 million syndicate to finance Phase 2a and Phase 2b clinical trials for Chase's lead drug CPC 201 for treating the disease.
Cipla Ltd said, Cipla (EU) Ltd's total investment in Chase would aggregate to approximately USD 5.12 million for a 16.7 per cent stake on a fully diluted basis.
Biocon leans on PiSA for US market

Biocon, bio-pharmaceutical company, has signed a deal with Mexico-based drug company PiSA Farmaceutica, to develop an insulin drug for the US market.
Kiran Mazumdar Shaw, chairman and managing director of Biocon, said: "We are trying to cash in on the $2 billion insulin market opportunity in U.S which accounts for 40 per cent of global insulin market. The global insulin market currently is worth $5 billion. The deal comes at an attractive price point for us."
The partnership will leverage Biocon's manufacturing facilities for the drug substance and PiSA's facilities in Mexico.
She further said: "We are going through the U.S Food and Drug Administration (FDA) guidelines and it will take us at least two years to complete the process. We can expect the product to hit the markets only after that.
"We believe we can be a significant player after Novo, Sanofi and Eli Lilly in the global insulins market."
Indian firm in US gene breakthrough
Strand Life Sciences Pvt Ltd has joined a host of start-ups looking to use gene sequencing to come up with more personalised treatment for diseases, ranging from cancer to diabetes. This is a first by an Indian company in the West.
Strand, set up in 2000 by four researchers at the Indian Institute of Science, expects the strategy shift to help it earn as much as 80 per cent of its revenue from a handful of gene-based diagnostic tests for cancer and rare diseases.
"We have begun a series of discussions in what can be a marriage of diagnostics with therapy. Here you can see us developing custom panels with around 200-500 genes for pharma companies to develop a drug, the process (of tying up) is underway and each of it really depends on the partner and what the project is. Pharma companies resisted for a long time but companion diagnostics (which assess the results of a treatment) now becomes inevitable," said Scott A. Storrer, chief executive of Strand Life Sciences.
In the US, personalised gene treatment is still growing and there are very few players in the market, according to Storrer. This gives Strand huge opportunitites to capture the market.
Wingify acquires Navilytics in US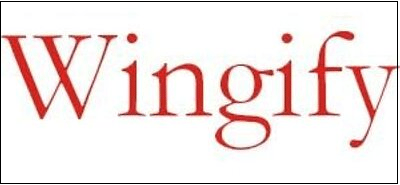 Wingify, one of the most successful enterprise software makers in India, has acquired US-based Navilytics, a visitor analytics solution, for an undisclosed sum to assemble a crucial piece of marketing technology sought out by enterprises across the globe.
Paras Chopra, founder CEO of Wingify, said: "It is a well-proven solution and brings to VWO a variety of capabilities that will take a lot of time to develop in house. With this acquisition, we are set to becoming the first full-featured conversion optimisation platform in the world by 2016."
The acquisition will enable Wingify to integrate Navilytics' analytical capabilities into its VWO platform and provide in-depth analysis around user behaviour to its customers.
Six-year-old Wingify's flagship tool, Visual Web Optimizer (VWO), helps test websites by tracking how visitors interacted with the website and showed them targeted offers among other things.
Founded in 2014, Navilytics is an A/B testing company that helps businesses improve their websites by tracking visitor behaviour, testing improvement ideas and targeting visitors for personalisation. According to VWO, its analytics platform is currently being used by more than 4,000 businesses and counts Target, Disney, Sears, Tinkoff Bank and Flight Centre, among its customers.
Wipro acquires Florida firm
Wipro, India's third-largest information technology services company, said it had signed a definitive agreement to acquire Florida-based healthcare technology solutions provider, Health Plan Services, for $460 million (Rs 3,144 crore).
The all-cash purchase will include a deferred payment of $20 million.
Wipro's healthcare and life sciences business accounts for around 12 per cent of the company's overall business. According to Wipro, the acquisition would strengthen its platform-led BPaaS offerings, delivered on cloud.
Wipro at present provides services to a wide range of leading healthcare providers and public health agencies in the US.
Jeffrey Heenan Jalil, senior vice-president & head – Healthcare Life Sciences and Services, Wipro Limited, said: "The partnership with HealthPlan Services positions Wipro to participate in the shift of the US health insurance industry towards a consumer-centric business model."
HCL opens IoT centre in US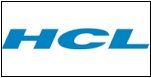 HCL Technologies has launched an Internet of Things (IoT) Incubation Centre in partnership with Microsoft at Redmond, Washington. The centre will leverage Microsoft Azure IoT Suite to accelerate enterprise IoT adoption.
The top three use cases named by HCL will be in industrial automation, remote patient monitoring and fleet management, but there will also be a variety of other apps under development. The centre will develop new methods of using real-time analytics, sensory data and rapid co-creation, the Indian software major said.
Susan Hauser, corporate vice-president, business & corporate responsibility, Microsoft, said: "One of the most transformative trends affecting businesses today is the Internet of Things. Together with HCL, we're enabling companies to accelerate IoT adoption with industry-specific solutions that deliver greater business insights, new revenue models and speed return on investment."
Sukamal Banerjee, EVP & Head of IoT Works' Business Unit at HCL Technologies, said: "Industrial IoT is the next big productivity and revenue generation lever for enterprises worldwide."
Mindtree buys US-based Magnet 360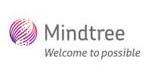 Mid-size Indian IT services firm Mindtree Ltd has signed a definitive agreement to acquire Magnet 360, a Salesforce.com platinum consulting partner, for $50 million in cash.
The move is aimed at addressing the cloud-based services market. With the acquisition of Magnet 360, Mindtree adds more than 100 certified Salesforce experts, the firm said.
Krishnakumar Natarajan, Mindtree CEO and managing director, said: "Magnet 360 brings strong expertise across Salesforce Sales, Service and Marketing Cloud implementations. Combined with our Salesforce practice, this acquisition positions us for leadership in the fast-growing cloud-based services market."
He added that the consideration includes an upfront payment of $37 million and earn out and additional payout of up to $13 million over the next two years.
Founded in 2008, Magnet 360 specialises in multi-clouded solutions providing consulting services and implementation, mainly to media/entertainment, manufacturing and finance industries. It is operational only in the US.
Matt Meents, CEO, Magnet 360, said: "Our expertise in Salesforce, combined with Mindtree's strategic relationships with Global 2000 companies, will position us among the leading consulting, implementation and integration partners for Salesforce programmes."