Priti Patel offers renewed hope to NHS families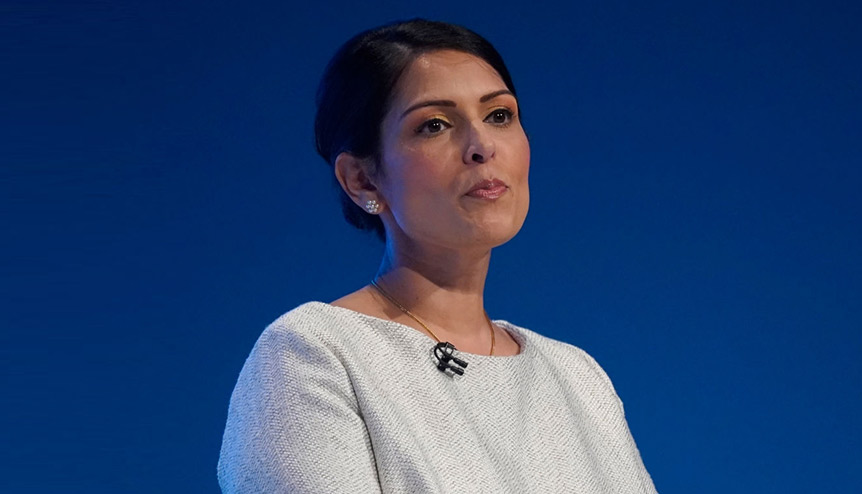 The UK Home Office has extended its offer of indefinite leave to remain (ILR), free of charge, to the families and dependants of National Health Service (NHS) support staff and social care workers who die on the frontlines of the coronavirus pandemic in the UK. 
It marks an important step towards offering some residence certainty to hundreds and is likely to impact many Indian families who have sadly lost loved ones during the crisis. According to a recent Institute of Fiscal Studies (IFS) study, Indians make up one in 10 of all foreign-born doctors in the NHS – by far the largest chunk within the health service.
Bereavement scheme
The Bereavement Scheme, launched in April for doctors and nurses, initially excluded other care and support staff. But UK Home Secretary Priti Patel has reviewed that policy to apply the changes retrospectively to all NHS workers.
Patel said: "Every death in this crisis is a tragedy, and sadly some NHS support staff and social care workers have made the ultimate sacrifice in the pursuit of saving the lives of others.
"We want to ensure families have the support they need and so this will be effective immediately and retrospectively."
The scheme covers family members and dependents of healthcare workers who pass away as a result of contracting coronavirus.
Complex issue
The UK government has admitted it is a complex issue as many employers in the social care sector are not visa sponsors.
The Home Office said a dedicated NHS team will work directly with NHS Trusts and employers to identify family members to whom this extension may apply and arrange for the issue of ILR or permanent residency.
Detailed records of coronavirus deaths are being compiled and it will be reflected on the death certificate.
Under the updated scheme, families and dependents of NHS and other care sector employees who have died due to the deadly virus will be eligible for ILR in the UK, free of charge. This will now cover all levels of workers in the healthcare sector, including those in the low wage-earner categories such as cleaners and porters.
Last month, the Home Secretary had announced that foreign doctors, including from India, whose visas are set to expire before October this year will get an automatic free of charge extension for one year as they battle the pandemic on the NHS frontline.
by Aditi Khanna