Preservation and Perspective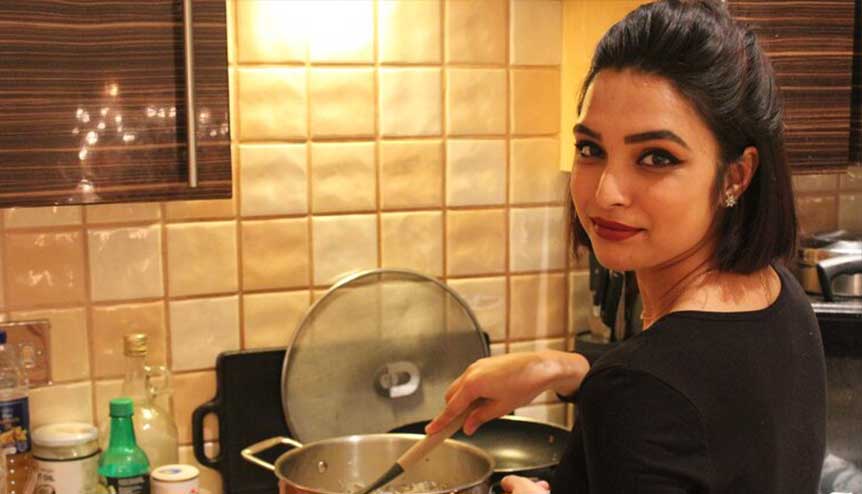 The Founder of "Smoke and Lime" Supperclub, chef Sohini Banerjee, always delivers food that is big on flavour, using traditional Bengali cooking practises to fuse cuisines, without the seams. In the first of a series of lockdown food stories, Sohini reminisces about warm Kolkata afternoons watching her grandfather take meticulous care whilst preparing his classic Mustard Carrot Aachar. *Recipe included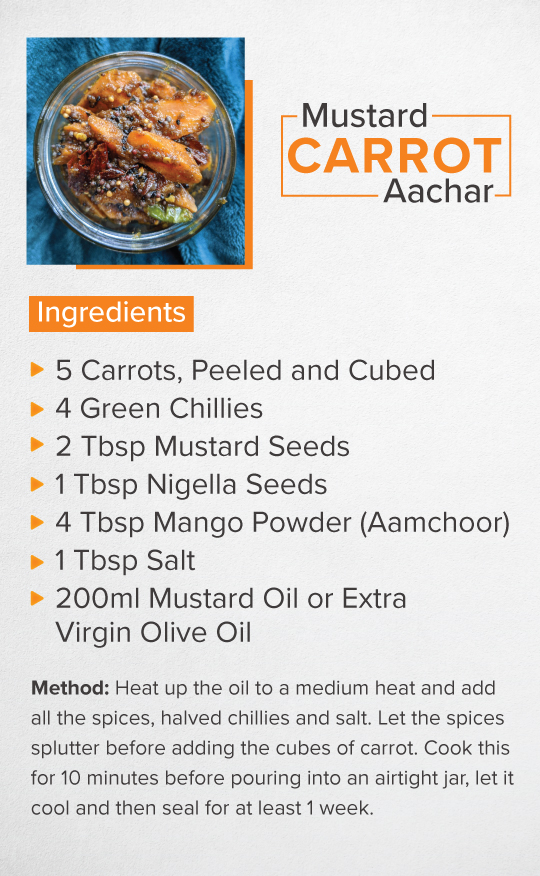 If I close my eyes, I am there: the roof terrace of my house in Kolkata, where the concrete below my feet is scorching hot in the mid-afternoon sun. It causes me to curl my toes. I hop back and forth between the awning's welcome shade and the searing floor. I watch the ingredients being laid out in their designated trays. I can smell the spice of hot chillies, pungent mustard oil and tangy mango powder in the air; only now do I know how to associate those smells with where they come from. He would turn around and urge me to seek shelter, inside. I would not listen; I was there to secret away those sun-dried ingredients for myself. I never understood why I had to wait for months.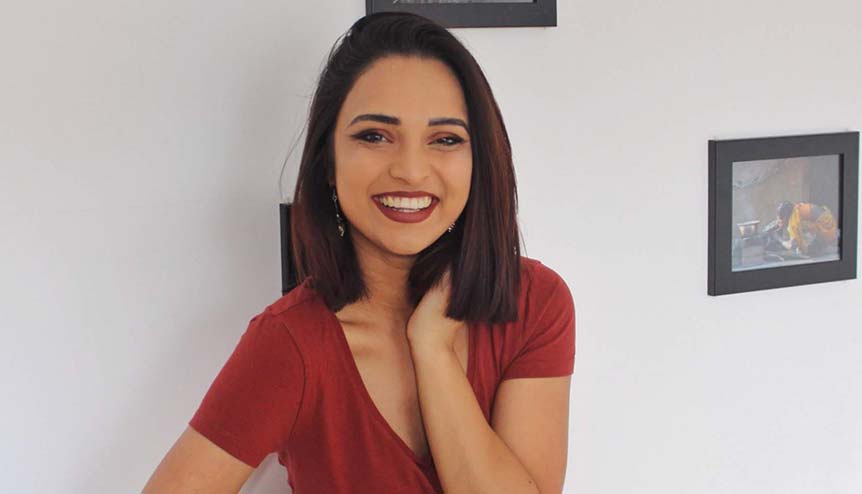 Summers in Kolkata only meant one thing, aachar making. Chillies, mangoes, mango skins, limes, tamarind and dates. The relentless rays of the sun beating down, the mixture of spices, the attention that each individual jar required only made each mouthful more special. The first step would be to go to the local bajaar and find the plumpest red chillies, tight around the skin but not full of seeds. The mangoes had to be right too, small and bright green. Back home, he would sit in his vest, towel flung over one shoulder, glasses on the edge of his nose, gently cutting down the side of each red chilli. Each seed had to be taken out (no gloves!) and the chillies had to be individually stuffed with the ever-so-secret 'moshla'. Every day when the sun was at its strongest, they would be laid out on the roof to dry. After a few days of this, they would be moved into a big jar and lovingly submerged in fresh mustard oil, ready to soak up more rays for a further two months.
Preservation was always a way of life. We are slowly returning to these traditions and methods of cooking, as we realise that the best thing you can give your food, above all else, is time. Try this pickle with almost anything and I guarantee you'll agree, time is a small price to pay for the reward at the end.
by Sohini Banerjee