Portugal: A safe harbour for business post-Brexit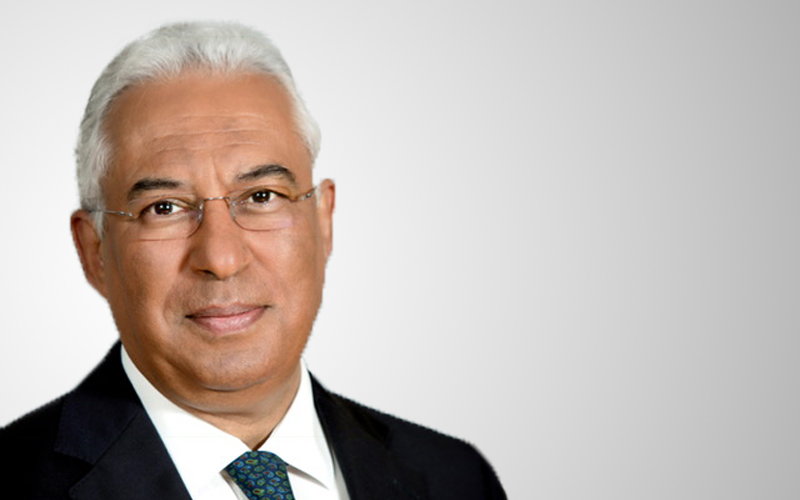 Portugal's Prime Minister, Antonio Costa, was in London recently on a mission to promote his country as an ideal "two-in-one" opportunity for Indian companies in the UK – Brexit in Britain and remain in the European Union with Portugal. In this interview, he presents the country's investment credentials as an ideal home for Indian companies that want to continue accessing the benefits of an EU single market.
Please highlight ways in which Portugal is attracting Indian investments.
The year 2017 began with an official visit to India, which included many meetings with Indian companies and investors and six months later with my meeting with Indian Prime Minister Narendra Modi in Lisbon.
Last February, I hosted a presentation from the Indian Embassy to the Portuguese construction sector, one of our most international sectors, which guarantees that our deeper economic engagement is based on mutual respect and reciprocity. I believe we can grow together, and that is the message I sent out to the [Confederation of Indian Industry organised] Portugal-India Business Roundtable in London.
What would Brexit mean for India-Portugal relations?
With approximately 800 Indian companies operating in the UK and recorded combined revenues of £47.5 billion, Indian business has and (after Brexit) will continue to have an important role in the UK economy. India is, after all, among all other countries in the world, the third-largest investor in the UK.
ill leave the European Union but will not leave Europe. Our relationship will change. But there will be new opportunities. Any company, British or Indian, wishing to continue its operations in the internal market after Brexit, should know Portugal is a safe harbor and fertile ground for investment. By opening in Portugal, you can have a two-in-one, Brexit in the United Kingdom and Remain in the EU by investing in Portugal.
How have bilateral ties progressed since the Indian PM's historic visit last year?
Bilateral ties are stronger than ever. Last year, both countries affirmed their commitment to build a forward-looking 21st century partnership based on the strong links of their shared history and we are working closely to deliver on that shared goal.
Both the intensification of the high-level political contacts and the instruments agreed during recent bilateral visits have generated a framework of confidence and enthusiasm for companies and individuals to look at each other's countries in search for new opportunities to invest and cooperate.
We have been actively supporting our companies in that search for trade and investment opportunities in India, in fields such as the development of infrastructures, digital economy or renewable energy.
How are the proposed Portugal-India Business and Start-up Hubs shaping up?
These are two case studies of how we can successfully mobilise the diaspora of the two countries to promote business relations and a deeper economic relationship. I watch closely the activity of the Portugal-India Business Hub and the start-up hubs and I am pleased to see the great work they are doing.
How can Portugal and India work together to achieve global goals?
In today's rapidly evolving international order, India's increasing role as a major player at the regional and global levels offers new opportunities for cooperation with Portugal – a country firmly anchored in the European Union but traditionally open to the wider world and interested in diversifying its partnerships. We are already working alongside India and other partners to face those global challenges that no nation can hope to address by itself.
I am confident that in the future we will be able to further deepen our cooperation with India on issues of growing importance for the development, prosperity and sustainability of our societies, such as climate change, oceans, environment, scientific research, mobility and migrations, energy, security and human rights. We also believe that the development of a more ambitious relationship between India and the European Union, a process that Portugal supports, can have a positive impact on global patterns of trade and investment.
How would you categorise the contribution of the Indian diaspora, largely Goan, population in Portugal?
The Indian diaspora is a large and vibrant community in Portugal. Over the years, I have enjoyed participating in the activities of the House of Goa and in other Indian community events. I'm a proud person of Indian origin and I'm proud to see the contribution that our community provides to Portugal, both to its civil society and to its economy.
Please highlight any further developments that signify the strength of the relationship.
Portuguese exports to India grew over 50 per cent in 2017, and Indian exports to Portugal grew almost 20 per cent. These compare to around 8 per cent growth for and from the rest of the world. That means trade with India is showing stronger growth than with the rest of the world.
Indeed, we have gone from having 490 businesses exporting to India in 2013 to almost 630 in 2017. Meanwhile, Indian tourism to Portugal has grown 25 per cent. This points to a budding relationship between India and Portugal.