Policy makers need to have an astute feel for how the public will react to government initiatives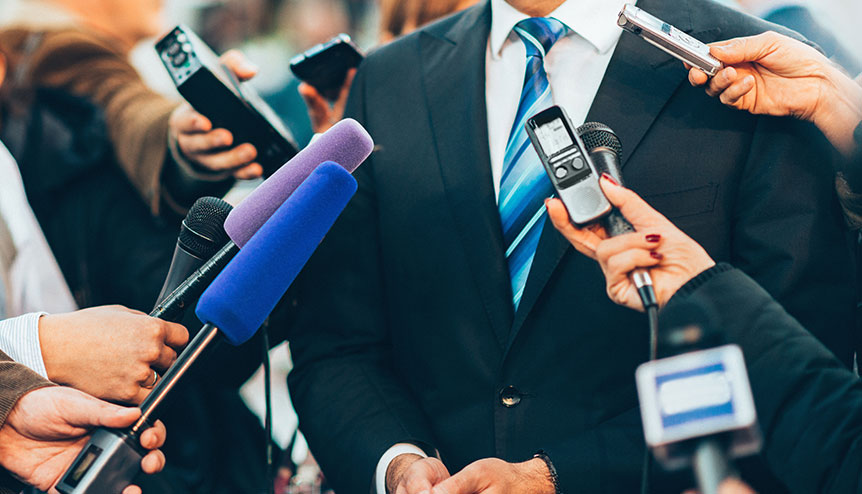 King's College London experts outline the importance of improving the skill sets of policymakers and civil servants the world over, including India, and how the new International School for Government hopes to address that gap.
There's no doubt that the process of governing, including in India, is getting increasingly complex. For a start, a well-educated global public is becoming more demanding of high standards. That means there is less public patience for inefficient or misdirected policy making and provision of services. With that in mind, political leaders and civil servants have to be able to evaluate policies using the most contemporary tools and methods available. What's more, all governments struggle to match the public demand for entitlements and infrastructure with available resources. Reconciling scarce resources with ever growing public demands is a core political challenge for all governments, wherever they may be.
Secondly, the public have better ways to express their views. In India, social media is ubiquitous and unforgiving.  Mistakes or poor service are quickly highlighted and telegraphed to the wider community.
The media more generally can be punishing. Increasingly civil servants need to understand how it works and how to deal with the media.
Related to these trends has been the progressive digitisation of government. As we have seen in recent years in India, this can bring with it substantial efficiencies, better service for clients and dramatic improvements in productivity.  But it does also bring privacy challenges. Citizens can become uneasy about how their data is stored, managed and used. What is more, introducing digital systems is not straightforward.
These days, policymakers – be they political leaders or civil servants – need to have an astute feel for how the restless public will react to government initiatives. There's a great deal more to public behaviour than supply and demand. Policies often fail because their architects fail accurately to predict the public response.  Recent work in America and Europe on public behaviour helps policymakers understand better the likely reaction to new programmes, be they social, environmental or economic. This work is as relevant to India as it is to anywhere else.
We have all been struck by the increasingly acerbic nature of public debate. Whatever the reasons for it, we all need to contribute to creating more civil forms of dialogue. It's one thing to disagree with someone or with a government. Or for that matter, for governments to disagree with each other. But it makes sense to disagree politely. That is all the more possible if we learn to empathise with each other. That doesn't mean sympathise or to build a soggy and unrealistic concept of consensus. That is seldom possible.  It means understanding the other person's point of view and showing due respect.
There are already many Indian universities which offer excellent courses in public administration and management. But few address these very contemporary challenges which those in government – wherever they are in the world – face.
We are trying to fill that gap by establishing a new International School for Government at King's College London. It is both a challenge and privilege to shape this enterprise.
The School provides governments from across the globe the opportunity to upgrade the skillset of their policymakers and civil services with an emphasis on these contemporary governance issues. The aim is to allow governments to operate at the highest possible level and to assist civil servants and policymakers develop their professional skills.
The new School has its own team, but also draws on support from across King's, which is one of the world's top universities. And being in central London, the School can easily draw not only on UK talent from Whitehall and Westminster, but also visiting ministers and policymakers from across the world.
The School offers a unique smorgasbord of entirely interactive on-line modules, which include weekly live webinars allowing civil servants to interact with academics and their global peer group without having to leave their desks. So if you are in Chennai or Mumbai, Delhi or Bangalore, you don't have to fly to London to take our modules.
Modules can be taken either alone or in combination with other modules. Each module is taught over a period of 4 weeks. Approximately 50 hours of study time will be required for each module.
Individual learners gain academic credits at Masters'level on successful completion of each module which can count towards a certificate, diploma or masters.
An international perspective is integral for the new School and the modules draw on global experience and expertise, looking at case studies and approaches across the world.
The first six modules about to be launched are on the topics of: User-centred Digital Government; Learning What Works; Robust Decision Making under Deep Uncertainty; Approaches to Policymaking; Communications and Public Policy; and Empathy and Emotion in Policymaking.
Modules have been trialled with both the UK and Indian civil service with excellent feedback.
Further modules currently in development: ethics, the rule of law and anti-corruption, understanding political leadership, participatory and deliberative democracy, regulatory policy and politics, behavioural insights and public policy, public management, conflict resolution, mediation and negotiation, the economics of public policy/the public sector, and understanding and using data.
There is also a module for the staff of parliaments, Working in Parliament.
The International School for Government draws not only on the outstanding academic expertise within King's but also brings in external expert practitioners to teach the most contemporary governance topics –for example the module on Robust Decision Making under Deep Uncertainty is being co-developed by the US institution the Rand Corporation.
The School also offers bespoke executive residential courses at the special request of governments.
In the autumn of 2020, the School will introduce its flagship Executive Masters.  This is designed to fit around the schedule of busy working professionals.  Much of the Masters will be on line but it does include three short international residencies.  One will be in the UK which will help students understand different levels of government within one country. Another will be held in Geneva to introduce students to the world of multilateral institutions and diplomacy.  The third will be in India itself with a focus on digital transformation.  The Indian residency will be split between New Delhi and Bangalore.
This Executive Masters will be over two years part time.
For Indians, the King's College International School for Government offers something very different.  It is accessible because much of it is on line.  It is contemporary not focussing just on historical experiences but emphasising the new issues people in government need to master.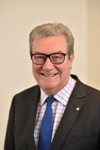 Hon Alexander Downer is Executive Chair of the International School for Government at King's College London. From 2014 to 2018, Alexander was Australian High Commissioner to the UK. Prior to this, he was Australia's longest-serving Minister for Foreign Affairs.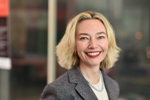 Dr Annette Prandzioch is Head of External Relations and Business Development. Prior to that she was Chief Operating Officer at the Royal Commonwealth Society.