Oxford and India: Building on historic ties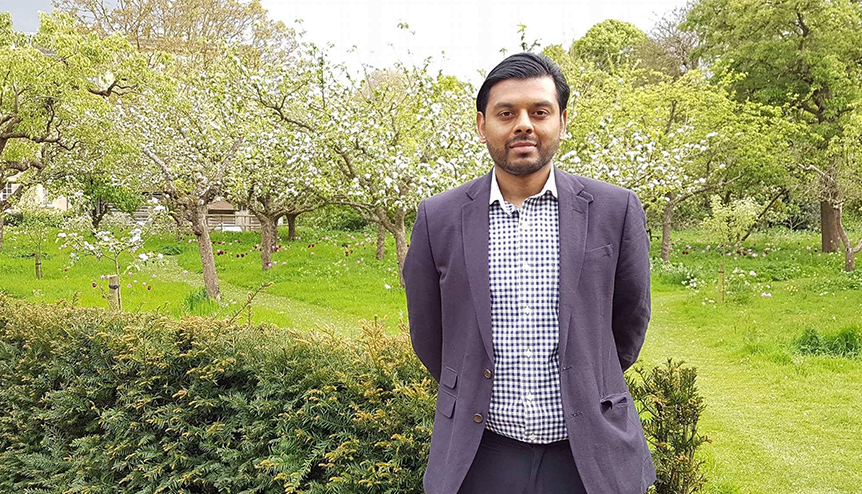 A researcher traces age-old ties between Oxford and India and Oxford's role in enhancing UK-India relations.
The Oxford India Society strives to build on an extensive history of engagement between Oxford and India.
Ever since 1579, when Father Thomas Stephens of the University of Oxford's New College became the first chronicled Englishman to visit India. Since then, relations have grown leaps and bounds, highlighted by the conception of the Boden Chair in Sanskrit in 1832 and the advent of Oxford's first Indian students in 1871. In 1912, an Indian branch of the Oxford University Press was also established. Today, the University of Oxford is a thriving environment for areas of Indian study such as language, religion, literature, history, public health and sustainable development, at both an undergraduate and graduate level. The University of Oxford's Bodleian Indian Institute library contains over 100,000 volumes of literature and the largest collection of Sanskrit manuscripts outside of India. There are currently approximately 386 Indian students studying a wide range of subjects at Oxford, which is an increase of almost 50 per cent since 2006. There are presently 16 Indian states in which Oxford has active collaborations, 1,817 Oxford alumni in India and 144 Indian academic staff. These statistics reflect the depth of Oxford-India relations and the mounting importance of affiliating with India for the University of Oxford. There are several notable distinguished Indian academics that have been based at Oxford including Sarvepalli Radhakrishnan, Former President of India; Amartya Sen, a recipient of the Nobel Prize in Economics; and C.N.R. Rao, Head of the Scientific Advisory Council to the current Prime Minister of India. Furthermore, Oxford has a renowned history of educating some of the most influential Indian public figures such as Indira Gandhi, India's first female Prime Minister, Manmohan Singh, Prime Minister of India between 2004-2014 and Cornelia Sorabji, India's first female lawyer.
Oxford India Society
The Oxford India Society was formed in 2003 to celebrate India in Oxford and has since become a core feature of the University of Oxford, and the central hub for student activities related to India. The Oxford India Society is the premier society for Indian students at the University of Oxford promoting Indian culture and contemporary thought, through a range of activities such as cultural performances, speaker events and celebrations of food, music and festivals. The society is a hub for social interaction and recreation amidst the intense demands of student life at the University of Oxford. The society also regularly uses events to raise funds for charitable institutions in India such as the 'Asha for Education', 'Bhopal Medical Appeal', 'Give India' and 'Jamghat'. In recent times, the University of Oxford has hosted a diverse range of distinguished Indian leaders including the Vice-President of India, Mohammad Hamid Ansari, screen icon Amitabh Bachchan and renowned business leader Ratan Tata. In my role as the Oxford India President in 2017, I had the honour of overseeing the visit of Indian MP Shashi Tharoor, business tycoon Ajay Piramal and Nobel peace prize winner Kailash Satyarthi. The society aims to continue this fine tradition of inviting prominent figures and addressing pertinent contemporary issues in the foreseeable future.
The Future of India-UK Relations
In consideration of this convention, the society aspires to host events and generate discussions concerning India-UK relations in collaboration with India-centric institutions based at the University of Oxford. Last year, the UK and India commemorated 70 years since India's Independence, in honour of which we launched the Oxford India Speaker Series. The UK has had long and complex ties to India, dating back to over 400 years old. Britain's relationship with India began over 400 years ago with the East India Company who moved into a political vacuum in the wake of the demise of the Mughal empire. The Company was eventually replaced by the Crown, which was followed in 1947 by India's declaration of Independence. Since then, the once formidable British Empire has disintegrated and India has recovered from bearing the burden of colonialisation. As Brexit looms and as discussions surrounding Brexit plans escalate, there are vital questions to be considered concerning the UK's future alliance with its former colony.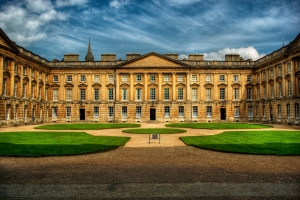 Recently, in conjunction with the Oxford India Centre for Sustainable Development housed at Somerville College, we hosted a panel event on India-UK relations post-Brexit. The panel consisted of an illustrious assortment of presenters who examined the opportunities and hurdles to a prosperous India-UK partnership for a post-Brexit Britain. The event showcased candid, thought-provoking perspectives from the members of the distinguished panel on the future and potential of India-UK relations whilst addressing crucial matters concerning Brexit.
Each of the speakers was in agreement that robust India-UK relations must be fostered, as Brexit developments unfold, and it is the responsibility of both the UK and India to continue to build upon their present-day wide-ranging areas of collaboration such as trade, defence, education and business. However, despite the optimism, the speakers stressed that no longer was the UK in a privileged position, especially in light of India's rapid escalation upon the world stage, marked by its economic success and circle of influence. In contrast, the UK on the other hand is on the verge of leaving the EU and continues to grapple with its declining presence in the new world order. Indeed, recent statistics indicate that India has supplanted the UK in the world economic standings, becoming the world's fifth largest economy. Consequently, as one speaker expressed, India has far more options and far more suitors. In other words, the UK-India alliance is an asymmetry and therefore there is a greater necessity for the UK to establish an alliance with India than vice-versa. Nevertheless, it was also acknowledged that positive negotiations between the two Commonwealth nations would be mutually beneficial, and resurrecting the historic ties between these two great nations was crucial in delivering a win-win scenario that would tremendously benefit both parties.
The Oxford India society will continue to explore India's role in this evolving world of disruption, populism and Brexit, highlighting how India adapts to this new world scenario. The society will analyse and explore how India has progressed and what challenges still stand in the way of its growth and development, as part of these discussions events revolving around India-UK relations will figure prominently. The University of Oxford is a global centre for exemplary learning and research, hence it is imperative that the institution contributes to pertinent discussions surrounding the future of India-UK relations, particularly through initiatives directed by those who embody the future of India-UK relations, the student community.
Sachi Patel is the Founder of Oxford India Speaker Series and a member of the Advisory Panel of the Oxford India Society.