Onshore, nearshore and offshore are all important to IT strategy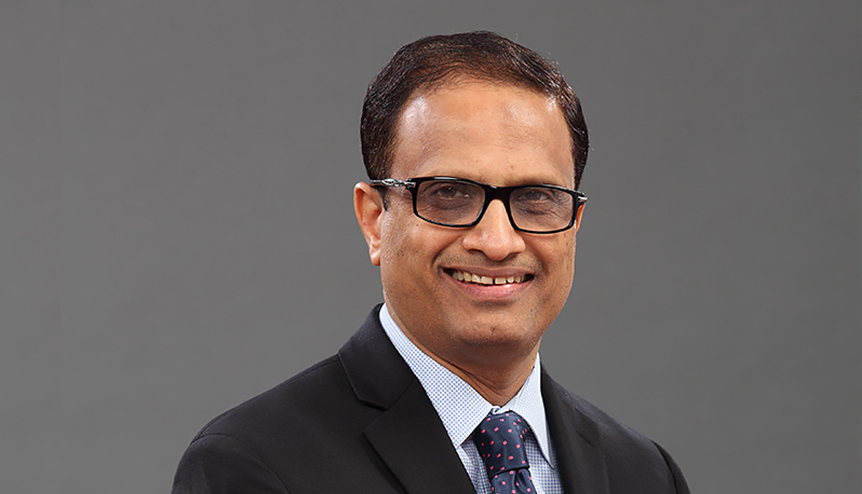 U.B. Pravin Rao is the Chief Operating Officer (COO) of Infosys and has been with the Indian software major since the 1980s. In this interview with 'India Global Business', he traces some of the company's major milestones, the impact of artificial intelligence and robotics, and developments in the field of cyber security.
What are some of the key sectors of focus for Infosys in international markets like the UK? Is the ease of movement of IT professionals a concern within this context?
Financial Services, Insurance, Healthcare, Retail, Energy, Utilities and Manufacturing are the key sectors of focus for us in the UK. We see a strong demand environment for Enterprise digital transformation capabilities in these sectors not just in the UK but across the US, Europe and Asia Pacific.
We are providing services and expertise in an area in which the UK has an acknowledged skills deficit. The gap in demand and supply leads us to conclude that the UK will continue to need short-term migration from other countries to bridge the technology skills gap. It is important that the UK remains open and attractive to the talent needs in order for the digital sector to grow, innovate and remain competitive. We use visa systems across the world to support the mobility of our employees and the UK system is one of the best-run and most effective systems.
At Infosys, we have a very strong localisation plan and therefore we do not see stricter visa curbs in certain developed markets as an impediment for growth. We are committed to driving digital transformation for European enterprises by leveraging local talent alongside the best global talent.
The onshore/offshore model is a thing of the past as the Glocal model takes centre stage in IT services. How has Infosys helped shape this concept of localisation with global considerations around the world?
Localisation and infusing local talent are important elements of Infosys' strategy. To meet the new age- digital transformation needs of our clients, having skilled talent locally in the markets, working in close proximity with our clients is very critical.
If you take the example of the UK, in the autumn of 2017, we announced the acquisition of Brilliant Basics, a London-based Digital Innovation and Customer Experience Studio. This acquisition represented our commitment to the expansion of a worldwide connected network of Digital Studios. These studios are focused on fulfilling the needs of our global clients for end-to-end Digital Transformation solutions required to meet customer demand for next-generation enhanced customer experiences.
In Europe, we have established a Digital Centre of Excellence in Marseille, which will house a number of technology-driven showcases such as the Digital Farm, Future of Learning and Retail and Warehouse experiences. We also opened a new digital studio in Berlin, powered by Brilliant Basics, that will help further strengthen our digital offerings to our European clients. We also announced the acquisition of Fluido, the leading Salesforce advisor and consulting partner in Nordics and a recognised leader in cloud consulting, implementation and training services.
In the US, which is our largest market, we recently acquired Wongdoody, a US-based, award-winning, full-service creative and consumer insights agency. We also announced a new Technology and Innovation Hub in Richardson, Texas, which will include recent graduates from the state's prestigious network of colleges, universities and community colleges who will benefit from upskilling through our world-class training curriculum. This new Hub comes on the back of Technology and Innovation Hubs, in Indianapolis, Indiana and in Raleigh, North Carolina. We have also announced additional Technology and Innovation Hubs in Hartford, Connecticut and Phoenix, Arizona, and a unique hub in Providence, Rhode Island, featuring our Design Accelerator in partnership with the Rhode Island School of Design.
Looking further afar, in Australia, we have started our localisation drive where we have committed to creating 1,200 jobs in the country, spread over three innovation hubs by 2020. The new Innovation hubs will serve as a platform to enable Infosys to co-create and co-innovate alongside clients, academia and government to accelerate innovation and upskilling of talent in emerging technologies and solutions.
To sum it, we have an ever-expanding global network of technology & innovation hubs and design studios – offering onshore, nearshore and offshore capabilities to meet our clients' partner needs.
What is the scope of AI and robotics and how much of Infosys' R&D focus is in this area? How do you see machine learning transforming the job market of the future?
Enterprises need AI for complex modelling of a problem, based on a detailed understanding of the existing business processes and wider business challenges. Currently, Infosys is working with global clients to use AI to address a variety of business challenges. One of our key solutions today is Nia, which brings together big data/analytics, machine learning, knowledge management, cognitive automation, NLP (natural language processing), and more, into one single platform that is flexible and modular to changing business needs. By unifying all these aspects, Nia enables our customers to capitalise on the wealth of data and intelligence available to them—and apply enormous processing power to support and drive creative decision making.
An exponential adoption of new technologies is leading to a wide digital talent gap. As technology shifts gain rapid acceleration, we are driving talent re-skilling at scale for our own employees and for our clients' organisations in the new areas of digital services. At Infosys, we have created programs across multiple dimensions.
Lex is amongst the recent initiatives that Infosys has taken up. Micro and macro learning modules in the new technology areas have been rolled out for our employees. Through our 'lab on cloud', employees are able to develop skills in the technology they are learning. Deep programs in full stack development across multiple technology stacks, programs in autonomous development, data science and a host of digital technologies are available for our employees. Recently, we launched a program on digital in collaboration with the Rhode Island School of Design where the first set of cohorts are going through their training.
How are Indian software companies like Infosys staying ahead of the curve on issues such a data and cyber security? Can they offer the world some untapped solutions in this area?
For most enterprises, application security remains an afterthought until a breach happens. The need of the hour is for flexible and adaptive security solutions, delivered in an integrated package that can be consumed 'as-a-service' through a simple engagement model with commercial flexibility.
Infosys offers security as a service, through the Infosys Cyber Security Platform, built with AI-driven automation at its core, to help CIOs and CISOs transition from a fragmented and reactive approach to a managed security services model with a customised roadmap. Infosys Security Operations Centers (24×7 SOCs) bring together best-in-class skills and a constantly updated solutions suite along with managed services for noiseless security operations delivered round-the-clock through a world-class, network of interconnected, global facilities.
Additionally, Infosys Engineering and Research Labs offer access to advanced threat hunting capabilities and the latest in technology innovations for cyber security. This is Infosys' investment in continuously improving its core services portfolio, expanding its offerings into new potential threats, and leveraging our innovation ecosystem to co-create solutions that can deepen the value Infosys delivers.