On a mission to embrace and empower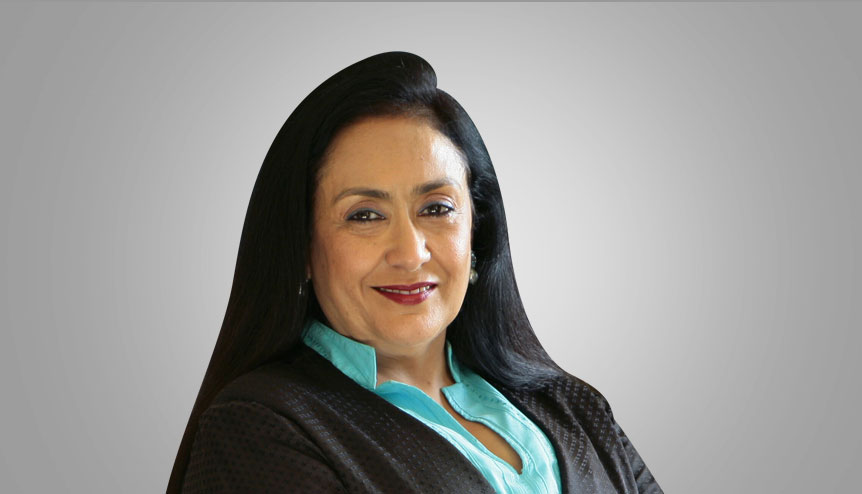 Dr Jyotsna Suri is Chairman and Managing Director at Bharat Hotels and Keshav Suri is the Executive Director for the LaLiT Hotels and a prominent activist on LGBTQ rights in India. Both have shown a firm determination to ensure their world view trickles down into their corporate strategy. In this interview, the dynamic mother-son duo gives 'India Global Business' insights into their vision for the hospitality industry and various steps taken to create promote inclusivity in their organisation.
What is the kind of mark made by the Indian hospitality sector in the UK?
JS: The hospitality sector in markets such as the UK and Europe is mature with rules and regulations firmly in place providing opportunities and infrastructure for domestic as well as international players to invest. Indian hotels have been working towards increasing their footprint through self-owned or managed acquisitions. There is a unique story created by Indian hotels in the UK through an amalgamation of culture, cuisine and service.
KS: Indian culture and cuisine are extremely popular globally, particularly in the UK where there is a presence of a large Indian diaspora. The success of Indian food outlets like The Lalit London's Baluchi, the first Michelin Star Indian restaurant Tamarind, Zaika, Rasoi, Trishna, Benaras and many more restaurants have left an indelible mark of Indian food and hospitality in the UK.
What sets the Indian hospitality model apart from your global competitors?
JS: Both traditionally and culturally, hospitality comes naturally to Indians. The uniqueness of greeting our guest with a 'Namaskar', our belief in 'Atithi Devo Bhava' [guest is god] and 'service with a smile' are the dynamics that drive Indian hotels in the global hospitality environment.
KS: India is a diverse country with a rich culture. The warmth of its culture and heritage is an integral part of Indian hospitality. There is a human touch in the services that reaches the heart of the customer.
Is the UK still an attractive growth market, in light of Brexit and other pressures?
JS: Through the initial period of Brexit, there will be major adjustments that the economy and policy will go through. There could be pressure on foreign investment leading to slowdown, fluctuation in import-export tariffs, impact on labour and employment to name a few. However, the UK will simultaneously open up opportunities for bilateral trade with other countries with fewer regulations and obligations. Overall, the outlook remains favourable for the UK and despite short terms challenges, there are significant opportunities available to maintain and grow the UK's economy.
KS: The UK remains an attractive market—as a top education hub, fashion centre and tourist destination. In 2018, the UK saw about 42 billion visitors from across the world resulting in a 4.4 per cent increase in tourism from the previous year. Good infrastructure, climate, art, culture, education—all work in its favour.
What are some of the benchmarks being achieved by your group in the area of inclusive recruiting?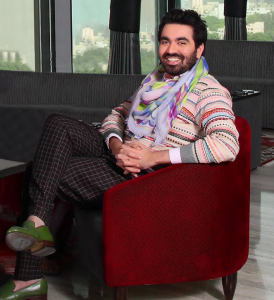 JS: The Lalit Suri Hospitality Group is an inclusive and equal opportunity organisation. We do not discriminate on the basis of race colour, religion, gender, age, disability or sexual orientation. We actively hire from the LGBTQ+ community, aim to increase the women workforce in the group to 25 per cent, employ differently abled to ensure we maintain the balance of our workforce. We provide medical insurance for same sex couples and children born through surrogacy, for sexual reassignment, scholarships for trans people at The Lalit Suri Hospitality School and more.
KS: To add to it, we have touched many lives through our #PureLove campaign. Kitty Su, our award-winning nightclub, introduced drag culture in the country and there are more than 35 artists from the community who perform there regularly. We also work with acid attack survivors and people from the differently abled community. Additionally, we have launched India's first inclusive loyalty card for same sex couples.
Are India's strides in the sphere of LGBTQ rights making a global mark yet?
JS: The LGBTQ+ community is a deeply marginalised one. Post the reading down of Section 377, there has been a significant change. Several stories of the community have come out through various channels creating awareness about the issues and challenges faced by them. A lot more needs to be done by all to support them. My son launched the Keshav Suri Foundation with a mission to embrace, empower and mainstream the deeply marginalised LGBTQ+ community.
KS: In recent times, India has witnessed a huge change in the sphere of LGBTQ rights. Though decriminalisation of homosexuality was a big step in 2018, we have only scratched the surface. Marriage equality, adoption rights, improved healthcare and housing still remain a distant dream. The society at large has to be involved in these conversations and act as a catalyst.