Nottingham builds on its India connect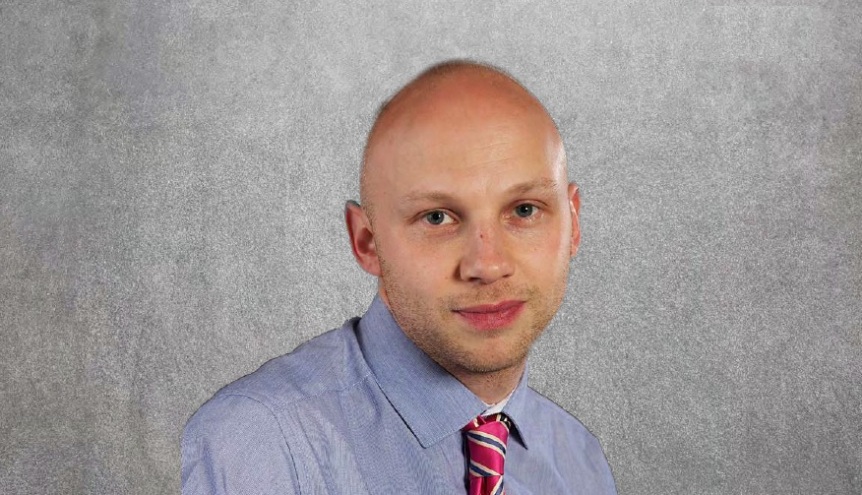 A local leader gives an overview of the Nottingham India Trade and Investment Project and the wider Indian links of the city from the Midlands of England.
As executive member with responsibility for business, education and skills, I'm proud of Nottingham City Council's commitment to securing economic prosperity in Nottingham and of our ability to work with, invest in and strengthen our diverse communities.
Nottingham City Council has an established reputation for its ambitious approach to working within, and beyond, our local and regional communities. Nottingham has a long-standing relationship with sister-city Karlsruhe in Germany, the largest economy in the European Union (EU). The city has also forged a strong relationship with China, the largest economy and population in the world, specifically the city of Ningbo where the University of Nottingham has a campus.
Newer but equally special is our relationship with the city of Chandigarh, India, which began with visits by Nottingham City Council in 2014. Our association with India was actually triggered by the local Nottingham Indian Business Networks, who approached the Council to encourage us to help build trade and investment relationships with India. Following research and discussions with the local Chamber of Commerce, the Universities and the then UKTI, now Department of International Trade, we recognised India's huge potential – the fastest-growing large economy in the world rapidly modernising and upgrading its economy and infrastructure.
India connect
Nottingham City Council visited India with representatives from the University of Nottingham, Nottingham businesses owned by non-resident Indians (NRIs) and business based in Nottingham already looking at export to India. Successful beginnings led to initial discussions in Punjab province and with the Foreign and Commonwealth offices in Chandigarh.
Nottingham has visited Chandigarh and the region now 10 times, has hosted several business missions and engaged with regional civic and business leaders. The city has also hosted numerous trade missions from Chandigarh, occasions which have landed three Indian businesses who have now opened offices in Nottingham.
Nottingham sealed its relationship with Chandigarh in 2016 when we signed a memorandum of understanding (MoU) to improve trade and investment between the two cities. We followed this in 2017 with a similar agreement with Ahmedabad in Gujarat state, to promote links with that part of India.
Wide-ranging activities
Since this time our activity has widened again with local Nottingham businesses building relations in Gujarat and Bangalore. Further, our relationship with Karlsruhe has opened up opportunities in Pune, while our links with Ningbo have created three-way connections between Nottingham Chandigarh and Ningbo. An example of this being the University of Nottingham opening an incubator in Ningbo, which linked through the Haydn Green Institute in Nottingham to a new incubator in Chandigarh at Panjab University.
The work of Nottingham's India Group is managed by a multi-functional body, including the University of Nottingham and Nottingham Trent University, local businesses, cultural groups and other civic and strategic business groups such as the Chamber of Commerce and Department of International Trade. The group meets regularly as do separate business networks led by the local community such as Nottingham Indian Business and Profession Association (NIBPA) and the Nottingham-based British Indian Business Forum (BIBF).
Academic channels
The approach taken by Nottingham City Council to enable interested communities to develop, grow and share knowledge in their own way is illustrated in the example of our Nottingham India LinkedIn group, a community led channel which allows all partners to share information and keep members up to date. Further, we have recently opened up the Nottingham India Trade and Investment Project to offer trade and investment workshops open to all Nottingham businesses to share the experiences and opportunities in India.
Examples which demonstrate the benefits of our relationship with India are our two award-winning universities, drilling-specialists Rockpecker and leading global property and construction consultancy Gleeds.
Both the University of Nottingham and Nottingham Trent University have built strong relations with universities in Chandigarh; the previously mentioned Haydn Green Institute from University of Nottingham has created an incubator unit in Chandigarh linked to the Ingenuity Centre in Nottingham. Nottingham Trent University itself has an active programme with the School of Design in Chandigarh and has exchange students from Nottingham visiting Chandigarh in summer 2018.
Rockpecker, a business originally from Chandigarh, has opened an office and manufacturing unit in Nottingham from which they continue to win global contracts for their diamond drilling solutions. They have also taken advantage of the relationship with Ningbo from whom they source some of their supplies before re-exporting them through the UK to the US market. Gleeds, a major construction consultancy business based in Nottingham with offices in India, has won contracts there and have been a strong supporter of the Nottingham India project.
Smart City agenda
A recent aspect of our relationship with India has focused on enabling Chandigarh to make full use of central government funding to drive their Smart City agenda and make major key infrastructure upgrades. Nottingham City Council has been instrumental in providing general information to support Chandigarh's Smart City programme with advice on waste management, transport and urban heritage leading to a more developed programme with Chandigarh specifically looking at waste management and their energy from waste facility.
Nottingham City is a leader in energy from waste, with one of the lowest waste to landfill rates of any city in the UK and a unique district heating system. Supported by the FCO, we have provided consultancy on waste management, worked with officers in Chandigarh and showed senior officers the benefits we gain from the Energy from Waste facilities here in Nottingham.
The future for further cooperation with India is positive. Chandigarh plans to sign a sister-city agreement with Nottingham and opportunities for multi-country agreements between Nottingham, Chandigarh, Ningbo and Karlsruhe all indicate that the international work we have done in Nottingham can lead to lasting economic and civic benefits.
In addition, Nottingham City Council has worked with partners in neighbouring cities such as Derby and Leicester who have their own links to India and with the Midlands Engine, who have led two missions to events in India.
Nottingham's existing trading prospects and the heritage link of NRIs who have built strong businesses in the city and across the UK opens many opportunities to further develop the relationship. India is keen to expand and become more international and the UK and Nottingham are well placed to build upon our strong links to achieve significant mutual benefits.
Councillor Sam Webster is Portfolio Holder for Business, Education and Skills at Nottingham City Council. He is also a Council-appointed director on the boards of Nottingham City Homes, Futures Advice, Skills & Employment, D2N2 Infrastructure and Investment Board and the Scape Group.