New Zealand can offer cold storage solutions to India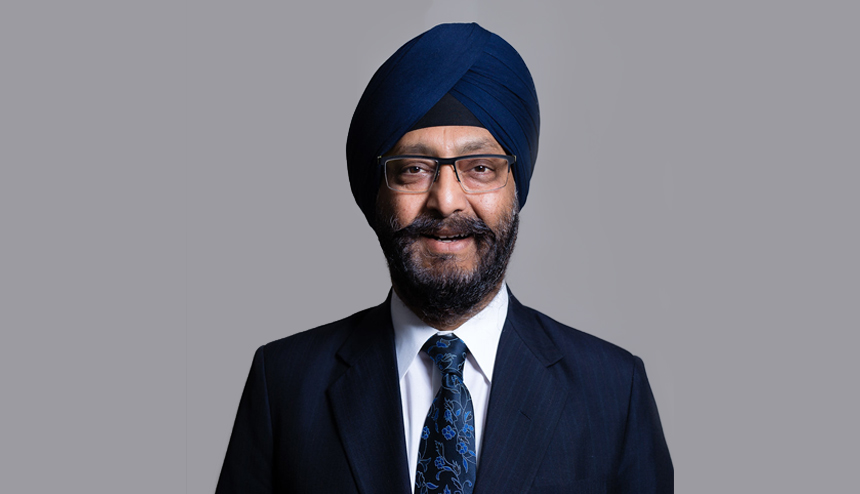 Kanwaljit Singh Bakshi is a New Zealand based politician and member of Parliament for the country's National Party. He is among the special guests invited to the Pravasi Bharatiya Divas 2019, to be held in Varanasi, Uttar Pradesh, in January 2019. In this interview with 'India Global Business', he delves into New Zealand's investment credentials and his enduring connect with India.
Is New Zealand a business-friendly place for Indian migrants, based on your own experience over the years?
New Zealand has consistently been voted in the top five places for ease of doing business. Individuals can set up their business with ease and they can do so online without needing to travel to multiple clearance windows of bureaucracy. After migrating to New Zealand, I have set up multiple businesses with ease. Many Kiwi Indians run a number of small, medium and even some large businesses in New Zealand.
What attracted you to the world of politics in the country?
Politics for me stands as one way to serve, one way to play my part in assisting our community. New Zealand gave me the opportunity to be of service. From being able to assist my constituents to being instrumental in furthering the New Zealand-India political, economic and trade relationship are achievements that I and my office take pride in.
What are the kind of steps being taken by your party to promote India-NZ trade and economic ties?
During the New Zealand National Party's time in government we engaged with India very proactively. The then Prime Minister of New Zealand, Rt Hon John Key, led two delegations to India. I also visited India with ministers to further the trade, economic and bilateral relationship. Our trade has consistently increased year on year with India for New Zealand. The current government continues to make progress on the framework set up by the previous government.
In New Zealand, we had the honour of hosting the former President of India, Shri Pranab Mukherjee and the Speaker of federal Indian parliament visited us twice and we had a number of state and federal ministers who took time to visit to discuss a number of topics.
What are some of the areas where India and NZ could explore closer relations?
I believe that New Zealand can offer cold storage solutions for the 40 plus per cent Indian produce of wheat, rice, vegetables etc that is either lost in transit or rots due to lack of proper storage facilities. Apart from cold storage, huge potential of growth exists in horticulture and aquaculture sectors.
India and Indians love consuming dairy products. There is likely to be shortfall of high quality dairy products which our companies, such as Fonterra, can cover.
New Zealand is also known as the adventure destination of the world; bungee jumping as an adventure and recreational sport was discovered in New Zealand. We also have river rafting, snorkelling and a number of other adventure sports that we can share and set up in India.
New Zealand has formalisation of trades training such as electrical, plumbing and building. India has a large informal sector that currently does this work. Providing formal training to those who are keen to have a career in this area can lead to further enhancement and improvement in India's building and trade sector.
As Chair of the South East Asia Friendship Group, do you feel the true strength of the Indian diaspora in the country is being harnessed?
Yes, each day I come across a number of smart working Indians who have, due to their presence of mind, excelled in all areas of New Zealand. We have had a Governor General (equivalent to President) of Indian origin, my fellow Members of Parliament, Judges, Company Directors on state-owned enterprises and, nominations on the censor board. It shows that a person with the right calibre is being appointed and selected at all levels.
And, how does being a Global Indian impact your professional and personal life?
I feel privileged and honoured as a New Zealand Member of Parliament. I have travelled with the New Zealand Prime Ministers to India. During one of our official visits the then Prime Minister, John Key, and his Indian counterpart, Dr Manmohan Singh, discussed India's use of nuclear power towards generation of electricity and other peaceful uses. Dr Singh sought and immediately got New Zealand's support from PM Key towards India's membership at the Nuclear Supplier's Group. We also paid homage to the victims of the Mumbai terrorist attack.
I also had the opportunity to travel along with the then Minister for Primary Industries to meet the Chief Ministers of Himachal Pradesh to discuss ideas of collaboration for horticulture and to meet with the Deputy Chief Minister of Punjab to discuss collaboration in dairy.
The New Zealand National Party released the India Inc report, amongst a number of other reports to further strengthen our relationship with India.
The Asia New Zealand Foundation also completed a research paper on benefits of a free trade agreement (FTA) between New Zealand and India.
A number of organisations continue to work in this space, such as the India New Zealand Business Council (INZBC) constantly advocates for Kiwi Indian Business and hosts trade delegations regularly from India.