New payment opportunities fill in the e-commerce gap for small businesses in India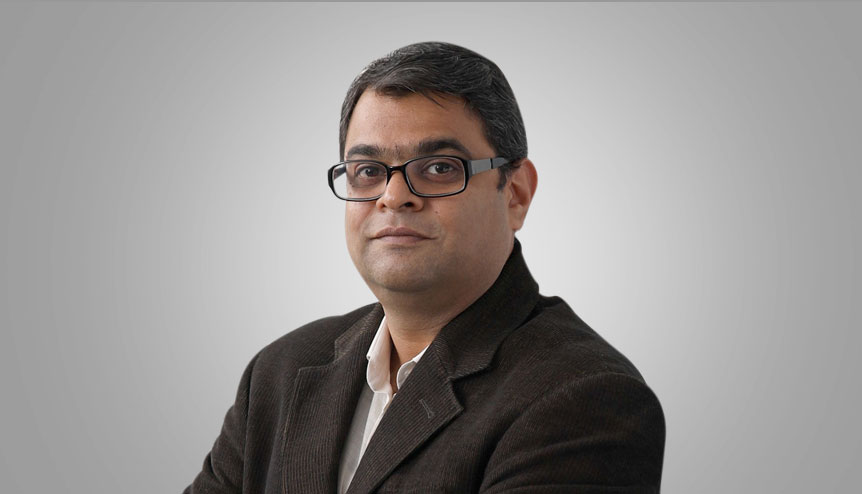 The head of a financial services company lays out the importance of new payment opportunities for India's burgeoning small and medium business (SMB) sector.
The number of small and medium businesses in India is growing by leaps and bounds, with a quick-evolving landscape estimated to have swelled to 48 million businesses over the past decade. With a long, local and cash-only history, many Indian SMBs are finally selling their products and services online, marketing to shoppers beyond their own area and competing in a rapidly expanding global e-commerce economy.
Whether it is an e-learning service, a video gaming company, a travel website, or a retailer that offers ayurvedic fashion products on their websites, the Indian SMBs that take advantage of e- commerce tend to be higher growth businesses. According to a Google- KPMG report, digitally engaged SMBs grow twice as fast in comparison to their offline counterparts. However, until now there has been a major gap in helping these burgeoning SMBs take their growth to the next level. That is, how to provide cross-border digital payments that make selling outside of India seamless and friction-free.
The Traditional SMB Economy in India
In India, SMBs have traditionally functioned in a mostly cash-based economy that reflects the general culture. According to a World Bank report, 190 million adult Indians do not have bank accounts and even those that do often don't have access to credit or debit cards.
However, big shifts over the past few years have changed the e-commerce game and digital payments entirely. In 2015, the Digital India movement was launched by the government, improving online infrastructure and increasing internet connectivity. Then, in 2017, the country took the drastic move of economic demonetisation, a "cash ban" of high-denomination currency notes, followed by an effort to kick-start digital payments in a big way.
While many SMBs struggled in the wake of these monetary changes, there is no question that a significant boost in debit and credit card transactions took place, as well as an increased use in mobile wallets for those who did not have cards (made possible by more affordable smartphones and improved telecom infrastructure). Without decades of relying on legacy e- commerce models, Indian companies were able to jump into the modern digital era.
Digital payments were also boosted by innovations such as the rapid expansion of the Unified Payments Interface (UPI), which instantly transfers funds between two bank accounts on a mobile platform. The numbers tell the story of how this turned into massive growth: The National Payments Corporation of India (NPCI), which manages the UPI platform, has recorded 822 million UPI transactions in June 2019, compared to less than 0.1 million in August 2016.
The result of this unprecedented economic transition? The Indian e-commerce market is expected to grow to $200 billion by 2026, from just $38.5 billion as of 2017. Considering that the global cross border eCommerce market is set to grow at a 25 per cent compound annual growth rate to approximately $1.5 trillion in 2022, it's no surprise that Indian SMBs want to get a piece of this valuable, expansive pie.
The Critical Challenge of SMB Online Payments
Unlike selling on a marketplace like Flipkart or Amazon, when an SMB wants to sell on its own website, they must integrate a secure, compliant payment gateway. This seamlessly and securely sends credit card information from a website to the credit card payment network for processing, then receives funds and transaction details back to the website.
This was a challenge Indian SMBs who did not know the best approach. Which gateway could they use? What features should they look for? Pricing, too, was often prohibitively expensive. Domestic companies offered local payment gateway arrangements with intermediate banks, which included high monetary conversion costs. Finally, the entire experience was not very intuitive, with many sub-processes that involved multiple banks and unsophisticated products.
Without an easy-to-use payment gateway, the domestic e-commerce market thrived while cross-border growth remains a challenge.
Partnership for Payment Gateway Success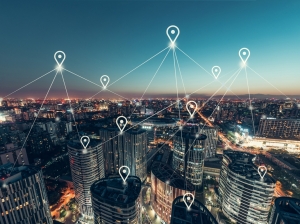 This is now changing. To help SMBs in India capitalise on the incredible cross-border growth opportunity, Payoneer – the digital cross-border payments leader, recently partnered with PayTabs, a payment gateway that can be quickly integrated with merchant websites (within hours, through plugins or various APIs). SMBs can accept card payments on their website and enable fast deposit of payments to their merchant bank accounts.
Through this collaboration, Payoneer strengthens its ecosystem that provides businesses of all sizes the tools to thrive and expand into new markets and offer hundreds of thousands of existing Payoneer customers an easy-access payment gateway option that does not require a costly and time-consuming process. And with Payoneer, SMBs can also easily expand to the leading network of global marketplace platforms including Shopify, Amazon and Etsy, taking their global e-commerce business to the next level.
India is expected to surpass the US to become the second largest e-commerce market in the world by 2034. Thanks to efforts such as the Payoneer/PayTabs initiative, which creates a simple, trusted, viable payment gateway option for its Indian SMB users, a small business in India has the chance to take advantage of global e-commerce like never before. More and more Indian merchants will be encouraged to take their business online and go beyond the confines of selling to their local and regional area. Payments will be both more flexible, with options across multiple platforms and devices, and more secure and compliant.
As e-commerce expands around the country, a simple payment solution was a must to close the gap keeping Indian SMBs from solid growth in the cross-border e-commerce market. Now, Indian SMBs can compete on a level playing field when it comes to payments, taking advantage of a host of digital trends, from rising cross-border internet traffic and increased adoption of mobile-based shopping to a widening range of digital goods and an increasing presence of developing economies in global trade. There's no doubt the time is right, and the future is bright -for India's small businesses to find global success.
Rohit Kulkarni is the Vice President of Payoneer.