New Brunswick: India's Nearshore Gateway to North America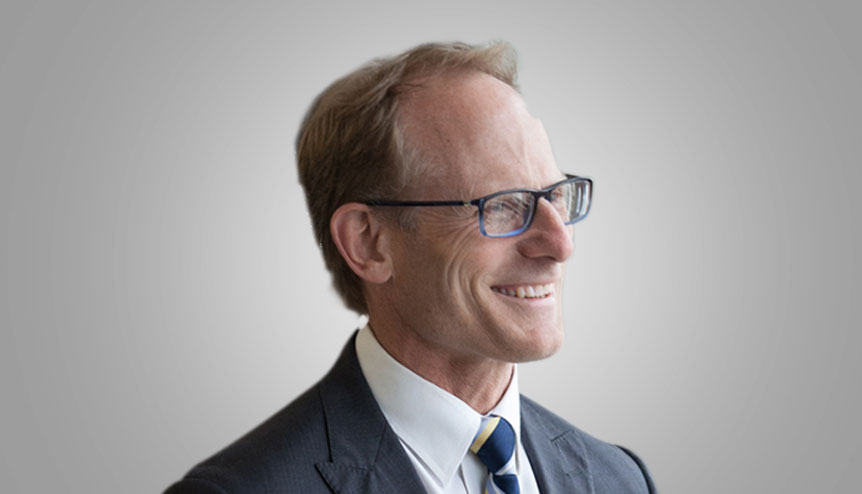 The Opportunities New Brunswick (ONB) team highlights the prospects offered by the Canadian province presents for companies looking to expand in North America.
The world's most successful companies are taking advantage of the nearshore value proposition offered by the Canadian province of New Brunswick. Advantageously located on Canada's beautiful East Coast, the province easily enables international companies to support their global footprint and service clients across North America and Eurasia in the same business day. Combine that advantage with low costs of doing business and everything is in place to be successful operating from New Brunswick.
Businesses in established and emerging sectors are taking note of New Brunswick's prime location. From IT and Cybersecurity to Financial Services and Fintech to Advanced Manufacturing and Digital Health, the province's location, infrastructure, research capacity, and wealth of talent are attracting a critical mass of world-class businesses.
World-Class Companies are Choosing New Brunswick
KPMG has named New Brunswick cities among the lowest cost jurisdictions overall among Canadian and US-featured cities. When total operation costs such as lease, labour, utilities and taxes are considered, New Brunswick is the lowest cost option.
The province's strategic nearshore value proposition has attracted many of the world's top outsourcing service providers like HCL Technologies, Hinduja Global Solutions (HGS), Xerox, CGS, and IBM. Recent arrivals to the province include Chennai-based Sedin Technologies and West Bengal's Lateetud.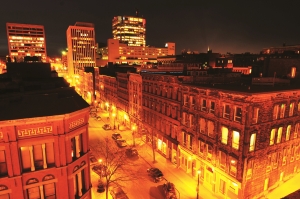 July 2018 saw Tech Mahindra, one of India's largest IT companies, select New Brunswick as the location for its strategic nearshore solution. "The inauguration of our centre in New Brunswick marks a new milestone for Tech Mahindra's international footprint and underlines the strong spirit of co-operation with the local authorities," said company president Ritesh Idnani. "This is an exciting growth hub globally and offers enormous opportunity for not just Tech Mahindra, as one of the leading companies in business process services, but also the community at large."
In addition, Tech Mahindra's parent company, Mahindra & Mahindra, recently became a strategic partner of New Brunswick-based Resson, a predictive analytics start-up company helping crop growers make better decisions and increase productivity.
And it's not just technology companies — brands like UPS and ExxonMobil as well as most of Canada's major banks now have strategic nearshore shared services centres in New Brunswick servicing their national and international footprints. TD, one of Canada's largest international banks, announced in April 2018 the creation of a New Brunswick-based nearshore centre that will employ over 1,000 people.
The province's IT and financial services sectors benefit greatly from colocation with the most vibrant cybersecurity sector in Canada.
A Cybersecurity Leader
New Brunswick was quick to recognise the value presented by the cybersecurity sector and Opportunities NB (ONB), as the province's lead business development agency, has focused our efforts — via our CyberNB division — on attracting leading cybersecurity companies and creating a more robust talent pipeline.
New Brunswick was the first Canadian province to launch a comprehensive cybersecurity strategy. It is designed to strengthen and expand a world-class industry cluster led by IBM — whose global cybersecurity practice reports in to its New Brunswick office — and leverage the incredible work being done at the University of New Brunswick (UNB) in Fredericton, the province's capital city.
The past twelve months alone have seen tremendous growth in this sector with both Canadian Nuclear Laboratories and Siemens announcing new cybersecurity operations in Fredericton. To keep up with growth, ground has broken on the first new 12,150 sq. metre building of 'Cyber Park', specially designed to meet the needs of the city's cybersecurity cluster.
Our Critical Infrastructure – Security Operations Centre (CI-SOC) project is unique in establishing a high level of collaboration between ecosystem partners from New Brunswick and beyond. It enables interconnected participating SOCs to collaborate in gathering, coordinating, and consuming cybersecurity intelligence, producing high quality-threat intelligence for coordinating responses.
We Understand the Importance of Immigration
New immigration rules in the United States are causing some of the most dynamic companies in the world to re-think where they establish new operations in North America.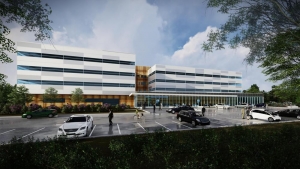 To capitalise on increased interest in Canada, New Brunswick is involved in the Atlantic Immigration Project, a unique employer-driven approach to attracting and retaining top international talent from around the globe. This is just one example of the many programs and solutions the ONB team can lead companies through to ensure they hit the ground running in New Brunswick. In fact, both Tech Mahindra and HCL have already relocated several employees and their families to New Brunswick. Companies like Toronto-based Dream Payments and Silicon Valley's RevJet have also brought new arrivals to New Brunswick from Asia and Eastern Europe.
New Brunswick understands the critical importance of companies accessing great local and international talent. That is why ONB created a Workforce Strategy Team to support clients' workforce development and talent recruitment efforts. ONB is one of the only economic development organisations in North America to offer this unique value-added service.
Companies can turn to our Workforce Strategists for guidance and support on several immigration-related needs, including:
Immigration solutions for current staff looking to make the move to New Brunswick.
Finding the best international talent to further expand their team.
Retaining international students on a permanent basis.
Helping newcomers connect with multicultural associations and find housing.
In addition, the province's three largest cities, Saint John, Moncton, and Fredericton, offer business immigrant mentorship programs (at no charge) to assist immigrants looking to launch a new business.
Incredible Quality of Life
Multiple New Brunswick communities have been ranked among the best places in the world to live. The beautiful seaside community of St. Andrews was recently named the top Canadian destination by USA Today. Enjoying a desirable work-life balance is easy on Canada's East Coast. Your employees can be 10 minutes from work and 10 minutes from hiking, biking, the ocean and some of Canada's mightiest rivers. The province has three gorgeous coastlines: The Bay of Fundy (featuring the world's highest tides), the Bay of Chaleur, and the Northumberland Straight.
New Brunswickers have welcomed newcomers from India and around the globe with open arms and celebrate the diversity these people bring to our province. Cultural markets across New Brunswick showcase local offerings as well as food and beverages from around the world. Most cities have multicultural festivals in the summer and a host of multicultural associations offer settlement services to help your employees with the transition to life in Canada.
Jean-Paul Robicheau is Vice-President – Investment Attraction at Opportunities New Brunswick (ONB).