New Agriculture Infrastructure Fund has greater transformative potential than 1991 reforms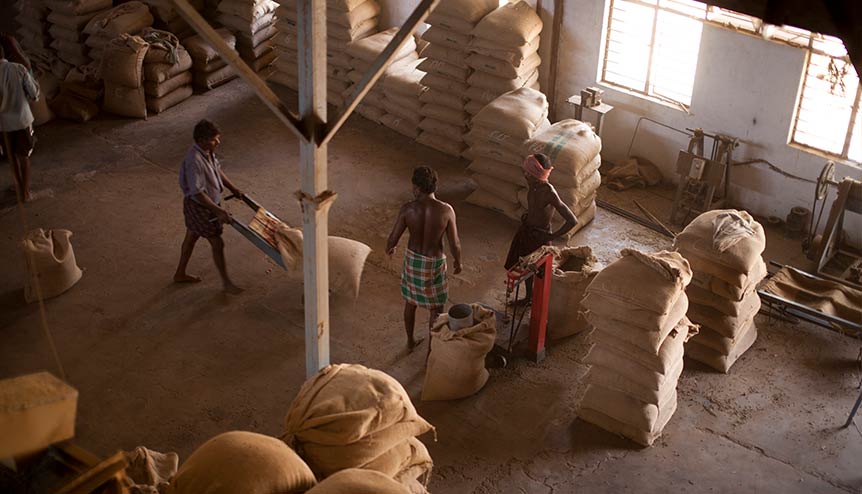 The $14-billion programme to build farm gate infrastructure can prevent wastage of farm produce worth $40 billion, transform the face of rural India and open up massive opportunities for foreign and domestic investors in India's agriculture sector.
Making good on its promise to help farmers reduce and eliminate the humungous wastage of post-harvest produce that takes place in India every year, the Narendra Modi government unveiled a $14-billion Agriculture Infrastructure Fund to help farmers and agri-entrepreneurs build post-harvest agricultural infrastructure such as cold storage chains, air-conditioned transport infrastructure, post-harvest management centres, grain storage centres, etc., to help farmers, agri-entrepreneurs and start-ups reduce or eliminate food wastage. Under the scheme, stakeholders will get loans to build farm gate infrastructure at a subsidised rate of interest.
Have you read? Sitharaman's package to give a huge fillip to the food processing industry
AI pilot projects in agriculture should be expanded to farms across India
Haryana ties up with Birmingham on novel cold chain technologies
Farmers' incomes to increase
"These assets will enable farmers to get greater value for their produce as they will be able to store and sell at higher prices, reduce wastage, and increase processing and value addition," said an official statement. This will help increase farmers' incomes and the infrastructure created will serve not just the domestic market but also help Indian farmers gain a larger share of the export market.
Huge amounts of farm produce go waste every year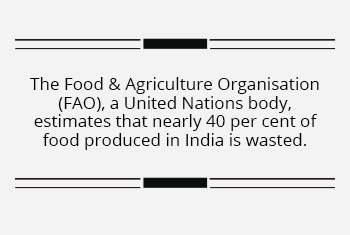 A part of the $260-billion "Atma Nirbhar Bharat" (Self-Reliant India) stimulus-cum-reforms package announced by Indian Finance Minister Nirmala Sitharaman in May, the scheme is particularly important. The Food & Agriculture Organisation (FAO), a United Nations body, estimates that nearly 40 per cent of food produced in India is wasted. Other sources such as the Food Corporation of India (FCI) puts this figure lower at 10-15 per cent of total production. The total monetary loss has been estimated at $15-40 billion every year.
This humungous level of food wastage, as a result of bottlenecks in the supply chain between farmers and consumers is depriving the former of the benefits of surplus production and also resulting in massive losses to the country's rural economy.
Programme can reduce wastage substantially
The programme announced by the Prime Minister will provide the framework to facilitate farmers' interactions with food processors, food aggregators, exporters, retailers and start-ups to enable the best possible financial outcomes for all stakeholders. It can transform the Indian agriculture sector by eliminating, or at least substantially reducing wastage, expediting value addition and generating higher incomes and, therefore, greater rural prosperity.
Then, by encouraging Indian and foreign investors to set up food processing industries, the government will also generate large volumes of relatively low-skilled rural employment, thus, weaning people away from the farm.
This programme should be seen in conjunction with two other decisions – to amend the Essential Commodities Act (ECA) 1955 and to do away with the Agriculture Produce Market Committees – that free the Indian farm sector from the rigid socialist-era laws that have strangulated it and prevented it from achieving its real potential.
Immense potential for transforming India
Taken together, these reforms and the $14-billion infrastructure programme, that will be implemented over a 10-year period from 2020 to 2029, can do for rural India, which is home to more than 60 per cent of India's population, what the 1991 reforms did for urban India. Thus, they have a far greater potential for transforming India than any earlier measures aimed at opening up the Indian economy.