Need for governance reforms in the banking sector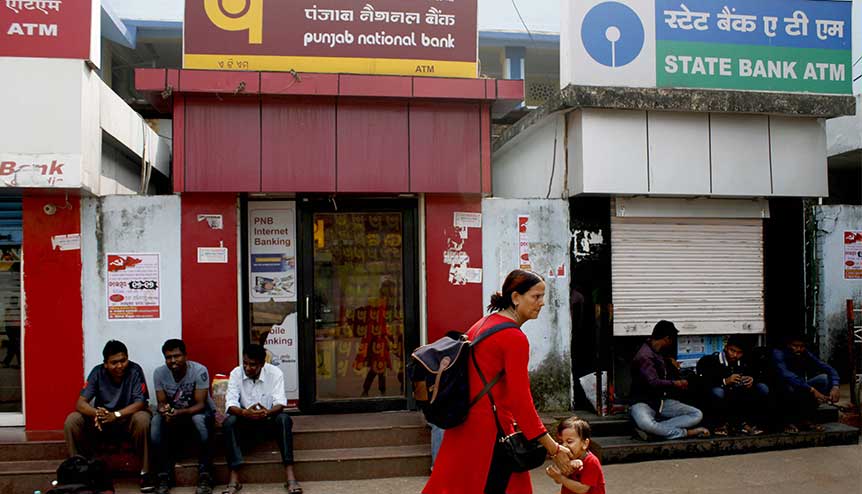 The crisis in the Indian finance sector is severely limiting its ability to provide sufficient credit flows to industry; and this is delaying the economic recovery. Extensive reforms are required to facilitate the flow of some of the international pool of $600 billion that is looking for suitable investment destinations.
At a time when Reliance's Jio Platforms is attracting tens of billions of dollars in foreign investments and Google's Sundar Pichai has committed an investment of $10 billion into India, it might seem odd to be exploring ways to attract global funds flows to India.
Need for far-reaching reforms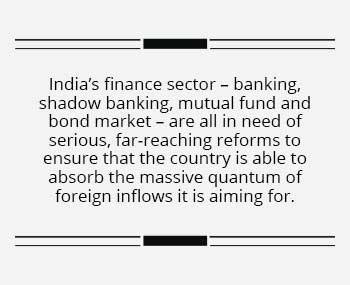 But these eye-popping, headline-grabbing numbers are actually masking a deep malaise that can, unless quickly rectified, hamper India's ambition of emerging as the first-choice foreign direct investment (FDI) destination in the world. India's finance sector – banking, shadow banking, mutual fund and bond market – are all in need of serious, far-reaching reforms to ensure that the country is able to absorb the massive quantum of foreign inflows it is aiming for. Reforms are also needed to facilitate seamless intermediation of credit from savers to borrowers to ensure that Indian businesses are not starved of the lifeblood of business – money.
The question is: At a time when credit is desperately needed to get the wheels of the Indian economy moving once again, are banks capable of doing that? This credit flow is essential to spur investments, generate jobs and kick start the virtuous cycle of consumption, demand and growth.
An urgent need for governance reforms in the banking sector
At the virtual India Global Week last week, Ananth Narayan, Associate Professor, SP Jain Institute of Management Research, pointed out that credit in China is 250 per cent of GDP. "In India, it is a third of that. The overhang of bad loans in the banking sector has to be corrected," he said.
For this to happen, there is an urgent need for governance reforms in the banking sector. Then, stressed sectors that have the potential to become economic force multipliers such as real estate and tourism – hospitality, airlines, etc. – have to be revived.
The Insolvency and Bankruptcy Code (IBC) can help in this regard by resolving stressed loans within a given time frame and putting the assets back into production in the shortest possible time. In fact, many big-name industrialists have lost control of erstwhile blue-chip companies such as Essar Steel, Bhushan Steel and others.
"It has become a major deterrent to default by the corporate sector and has ensured that incumbent promoters cannot get away by defaulting on loans," said Sunil Mehta, CEO of Indian Banks Association (IBA).
There is another issue that plagues the Indian finance sector – the reluctance to quickly change regulations that are obviously not working. As Nilesh Shah, MD of Kotak Mahindra AMC pointed out: "We take far too long, up to three years, to correct wrong policy decisions. This has hampered the development of the bond market in India. We have to implement the Dr R.H. Patil recommendations in order to develop the Indian bonds markets."
Citibank estimates that there is a global pool of $600 billion available for investment that is looking for investment vehicles. "We need ease of access to direct this flow into India," said Badrinivas NC, Managing Director and Head of Markets & Securities Services, Citi South Asia. For this, there needs to be a change of mindset. "India needs lighter regulation and tighter supervision," he added.
These are just some of the reforms needed to modernise India's finance sector, which will have to do much of the heavy lifting for India to achieve Prime Minister Narendra Modi's ambition of becoming a $5-trillion economy within a reasonable period of time.