More Indian companies expand investment in Vietnam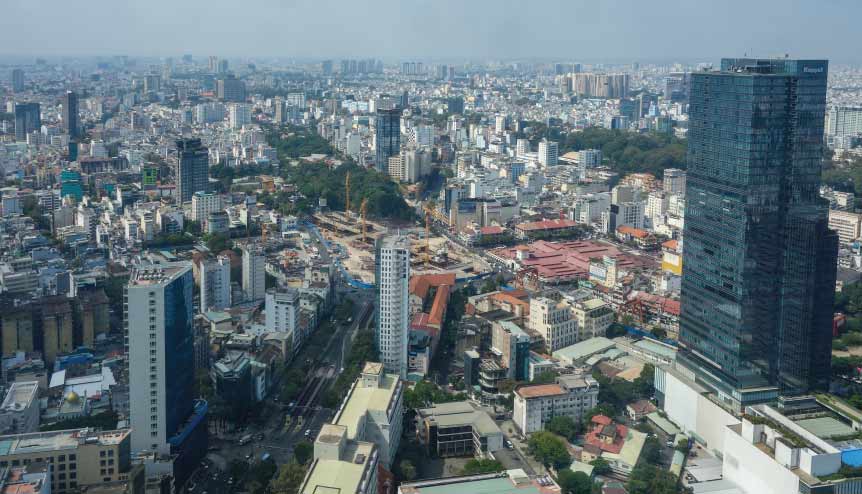 Vietnam promises a market for long-term development with stable politics for Indian businesses looking to expand overseas.
Vietnam is currently emerging as a bright spot in Asia for attracting foreign investment due to its advantages of geographical and socio-political stability, high and sustainable economic growth, abundant human resources, investment incentives, and competitive production costs.
Vietnam also has active and proactive international integration that enhances its position in ASEAN. Additionally, the many free trade agreements, especially the free trade agreements between the EU and Vietnam (EVFTA) and the investment protection agreement Vietnam- EU (EVIPA), further affirm Vietnam's important role and position in politics in Southeast Asia, as well as Asia- Pacific. Thanks to these advantages, Vietnam's economy is showing positive signs of growth in this Covid-19 era.
Related stories: Vietnam is critical to balance of power in Asia
Greater India-ASEAN engagement is imperative for India
Advantage Vietnam
In early 2020, Vietnam attracted 1,212 new projects with total new investment of USD 13.89 billion, equaling 83 per cent compared to the same period in 2019. Korea, Japan, Singapore, Taiwan, Hong Kong are the leading investors in Vietnam with 20,437 projects and total investments of over USD 240 billion.
India ranked 26th in Vietnam's list of foreign investors with 276 projects and total investment of over USD 887 million. While Vietnam has been affected by the countries' locked border policy to prevent epidemics, import and export activities have still achieved positive results. The commodity export turnover reached USD 99.36 billion (down 1.7 per cent compared to the same period in 2019) and commodity import turnover reached USD 97.48 billion (down 3.8 per cent compared to the same period in 2019).
Factors influencing business
Rapid economy growth, corporate income tax incentive policy by the government for hi-tech industries, added value content and clean industrial investment projects, and large-scale projects have made Vietnam an attractive destination for foreign investors in recent years. Vietnam offers reasonable corporate income tax (CIT) compared to other countries in the region. In particular, the income tax rate is 20 per cent, but if the foreign investors invest inside the economic zones in the hi-tech sector, the government offers highest CIT with 10 per cent applied for 15 years, exemption for the first four years, and 50 per cent for nine years.
The CIT incentive for projects inside industrial parks is 20 per cent for the first two years which is reduced to 50 per cent in the next four years.
Costs for setting up businesses in the country are also very reasonable; the leasing price of industrial land in the north of Vietnam is priced up to USD 100 per square meter for 50 years and in the south is up to USD 150. The leasing price for the factories in the north is priced up to USD 5.0 per square meter and from USD 4.0 to USD 7.0 per square meter in the south. The labour cost in the country is also lower than other countries. It is USD 192 per month in developed cities and around USD 150 in other areas.
Administration procedures have been improved strongly by the Vietnamese government in recent years with 3,893 / 6,191 business conditions being reduced and simplified. Besides, most provinces and cities of Vietnam have set up one-stop service agencies and use information technology to shorten administration procedure for investors and enterprises.
Vietnam has established more than 80 trade representative offices and 15 investment representatives overseas to promote Vietnamese investment environments and support foreign investors and businesses before they come to Vietnam. Moreover, Vietnam is quite active in participating in international and regional organisations such as the WTO, the ASEAN and the UNSC. This shows that Vietnam has more contribution in the region and is much appreciated by the international community.
For Indian investors, Vietnam promises a market for long-term development with stable politics. The country has a large young and educated workforce of 100 million people with the median age of 30.4. In addition, Vietnam also boasts of the highest GDP growth rate in the ASEAN, reaching 5-7 per cent.
In the Covid era, Vietnam is looking to attract supply chains of electronics, manufacturing, interior processing, textiles, and footwear, moving from China.
India and Vietnam
In the past two years, many Indian businesses with billion USD turnover have decided to make long-term investment or survey to prepare investment into Vietnam. Some of the emerging sectors of inters for this businesses include information technology, renewable energy, automotive auxiliary industries, and high quality plastic films with the orientation of products with high technical content, domestic consumption or export.
To date, Vietnam has attracted 32,025 projects with the total registered investment capital of over USD 376.5 billion. The major sectors are manufacturing and processing with 14,789 projects ~ USD 220.3 billion, real estate with 903 projects ~ USD 58.3 billion, electricity, water and gas production with 135 projects ~ USD 27.5 billion, construction with 1,730 projects ~ USD 13.9 billion, accommodation and catering services with 880 projects ~ USD 12 billion. The major sectors the Indian investors have invested in Vietnam are manufacturing and processing, telecommunications, IT, and mining.
The appearance of multi major groups, such as Adani Group, Mahindra, Chemistry major SRF, and Renewables giant Suzlon, shows that Indian businesses are very interested in Vietnam. The most recent investment in the country is by HCL Technology Group which has developed an information technology services chain with the goal of building a team of up to 20,000 engineers. HCL also wishes to establish a technology centre in Vietnam with an investment of up to USD 650 million and will be training and recruiting around 10,000 engineers in the next five years.
With this large potential in the bilateral investment cooperation, Vietnam hopes to further two-way trade and investment from Indian businesses.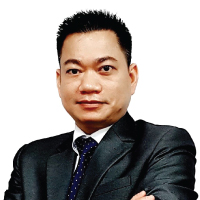 Nguyen Dinh Nam is the Founder and CEO of IPAVIETNAM.