Modi's recent pitch to foreign investors key to India's $5-trillion economy ambitions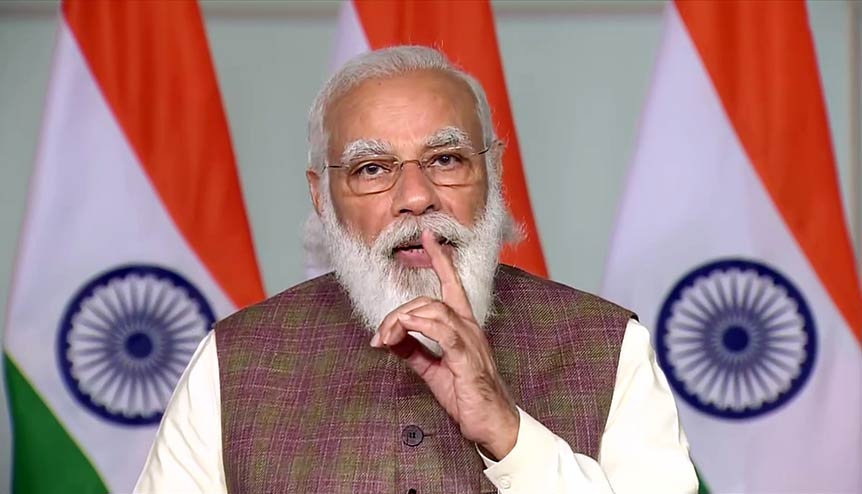 The Indian Prime Minister made a strong pitch to 20 of the world's leading fund and asset managers to invest in India's infrastructure and other sectors. Such investments could prove critical for the success of India's PSU divestment programme and infrastructure building ambitions.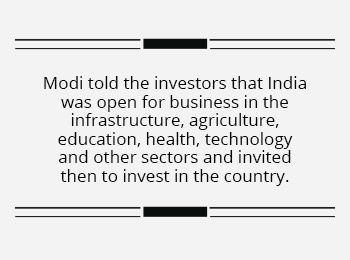 Barely a week after Indian Prime Minister Narendra Modi made a pitch to 20 leading global fund managers, sovereign wealth funds and pension funds to invest in the Indian infrastructure and other sectors, US-based industrial gases major Air Products & Chemicals announced that it proposes to invest $5-10 billion in Indian coal gasification projects. The investments will be spread over at least five years.
BusinessToday.in, the website of leading magazine Business Today, reported that the company, which is a global leader in the gasification of coal, will make an initial investment of about $2 billion. This will be yet another step towards ensuring India's energy security.
Have you read?
India preps for the world's biggest privatisation exercise
India's $23 billion manufacturing package packs a punch
Covid-19 drives data centre and storage industry boom in India
Indian manufacturing: The road worth taking
Smartphone companies are dialling up plans to set up a presence in India
$100-bn smartphone export scheme is a new Make in India template
Stimulus 3.0 should zone in on direct income support and infrastructure spend
Industrial gases key enabler of growth
"Industrial gases are a highly localised industry as its transportation is an issue. India is a growing market for manufacturing and the Self-Reliant India' policies will also help growth of consumption of industrial gases, a primary enabler for industrial activity across many sectors," Richard Boocock, Senior Vice-President and Chief Information Officer of Air Products told the website.
India is open for business, Modi tells virtual global roundtable of investors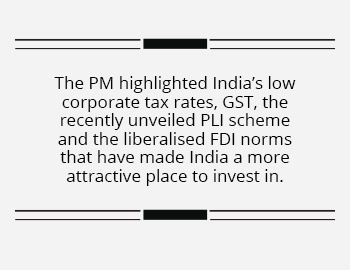 On November 5, Modi told the Virtual Global Investor Roundtable attended by some of the world's leading investors, who between them manage about $6 trillion, that India was open for business in the infrastructure, financial services, agriculture, education, health, start-ups, technology and other sectors and invited them to invest in the country.
"Strong partnerships with international investors form a very important part of India's strategy. Our commitment to create an investment-friendly ecosystem and enhance ease of doing business is unflinching," Modi said.
PM showcases investment opportunities in infrastructure
"We have an ambitious plan to invest $1.5 trillion under the national infrastructure pipeline. A pioneering infrastructure masterplan is being finalised. India has embarked on a massive infrastructure building spree of highways, railways, metros, waterways, airports, across the country. We are building millions of affordable houses for the new middle class. We want investment not just in big cities but smaller cities and towns too," he added.
The Prime Minister drew the attention of the investors to India's low corporate tax rates, which are among the lowest among peer nations, the goods and service tax, the recently announced production-linked incentive (PLI) schemes for smartphones, medical devices and other sectors, the new labour laws, the liberalised foreign direct investment (FDI) norms and other major reforms, which have increased the attractiveness of India as an investment destination.
India is the place to be in
"If you want returns with reliability, India is the place to be," he emphasised, highlighting how India's long-term development goals are perfectly aligned with the requirements of the assembled investors to fund sustainable projects that give safe long-term returns.
Modi's vision for an Atma Nirbhar Bharat (Self-Reliant India) envisages, among other things, drawing billions of dollars-worth of foreign investments into India to reach the goal of becoming a $5-trillion economy over the next five years.
The Covid-19 pandemic and the ensuing economic slowdown has come as a setback to that ambition, but India is not moving back from the target or even extending it.
Pandemic seems to have speeded up reforms agenda
If anything, the pandemic seems to have prompted the government to speed up its reforms agenda, which had seemed to be flagging in its first term in office. It has rolled out a PLI scheme for smartphones, which has attracted several billions of dollars of investment commitments from global majors such as the US-based Apple, through its contract manufacturers Foxconn, Pegatron and Wistron, the South Korean major Samsung and several others.
Following this tremendous response, the government is rolling out with similar schemes for the battery, medical devices and pharmaceutical sectors. Senior officials have said the scheme will be extended to other sectors such as furniture, textiles, chemicals and solar panels, among others.
Foreign funds needed for successful divestment of PSUs
Then, India also needs massive investments from foreign funds for its ambitious disinvestment programme as domestic investors may not have deep enough pockets needed to mop up shares in the public sector companies, which have a combined market cap of $350 billion.
Many of these public sector units, such as Indian Oil Corporation, ONGC and others, rank among the Fortune 500 companies and are ideally suited to receive investments from these funds, which are typically long-term investors that do not, under normal circumstances, like to disturb the managements of well-run companies.
Top foreign, Indian business leaders attend meet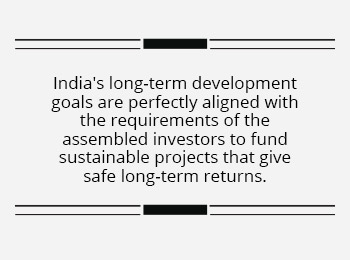 The roundtable was attended by senior representatives from Temasek, GIC, Qatar Investment Authority, US International Development Finance Corp., Pension Denmark, Japan Post Bank and Korea Investment Corp., among others.
Leading Indian business figures such as Mukesh Ambani, Chairman of Reliance Industries Ltd (RIL), Ratan Tata, Chairman Emeritus of the Tata Group, Deepak Parekh, Chairman of HDFC, Uday Kotak, Vice Chairman of Kotak Bank, Nandan Nilekani, Chairman of Infosys and Dilip Shanghvi, Chairman of Sun Pharma also attended the meeting.