Modi's 'Lok Doots' make India proud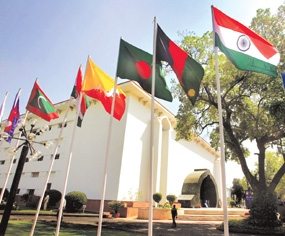 India's most successful export has been what Prime Minister Modi calls "Lok Doots". The wave of brain drain that started soon after India's independence until very recently has created communities of what India Inc. calls "Global Indians" in all parts of the globe. 'India Global Business' tracks the Global Indian ambassadors.
They range from recent immigrants to those whose roots have been growing for generations. Global Indians tend to to be well educated and affluent; more likely than not model citizens and aspirational. The impact and influence these Global Indians have in their home communities is far greater than their strength in numbers. Global Indians have produced Presidents, Governors, Cabinet Ministers, Fortune 500 CEOs, Nobel Laureate scientists & economists, prize winning authors just to name a few.
As our CEO, Manoj Ladwa has recently written: The ISA and its output could be a true game-changer in bringing opportunities and improved quality of lives to hundreds of millions, if not billions of people globally.
This section of the India Global Business (IGB) is dedicated to telling their story and sharing their experiences & achievements.