Modi's India refuses to blink in the face of Chinese aggression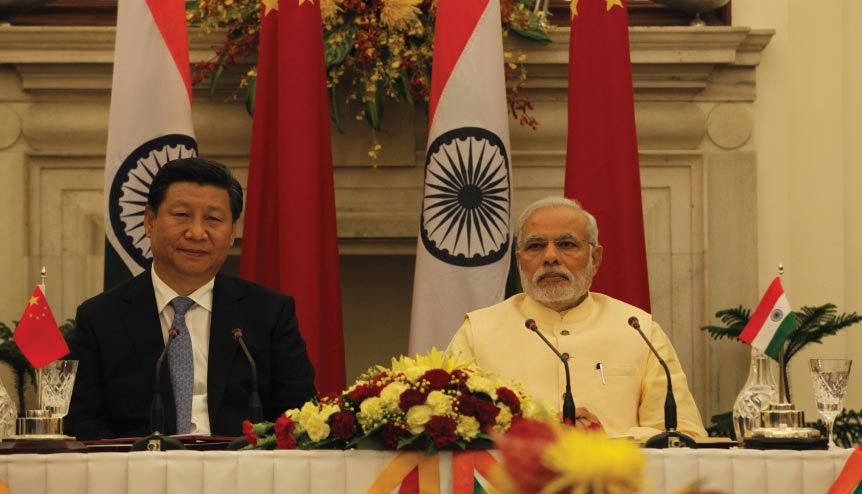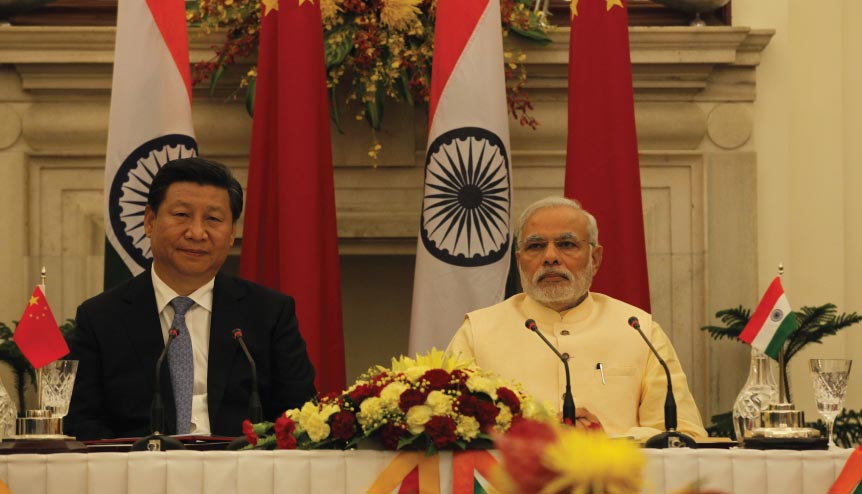 Beijing is using Pakistan and Nepal to keep India off-balance as it tries to establish its supremacy across Asia. But, unlike previous Indian governments, the Modi administration is standing up.
China seems to have decided upon a confrontational approach with India in a bid to emphasise regional destabilisation.
Early last month, Chinese troops unilaterally occupied territory in the Union Territory of Ladakh that was considered to be on the Indian side of the disputed and un-demarcated border between the two countries. The two sides have been locked in a tense stand-off with the Chinese side refusing to return to their positions. High-level talks between senior army commanders are currently on but the issue is no closer to being resolved.
Related stories: Nepal becomes a pawn in China's high-stakes game against India
Away from the border, India targets China in the economic battlefield
Then, a couple of weeks after face-off began with China in Ladakh and a few other areas, the Nepalese government suddenly laid claim on territory that has been under India's control for long. The speciousness of the Nepalese claim can be gauged from the fact that Prime Minister K.P. Oli had to get his parliament to ratify a new map to buttress the new claim. Oli's Nepal Communist Party is considered close to China and there are allegations that the Chinese embassy in Kathmandu played an important role in his installation as premier. Nepal's decision to make Mandarin compulsory at schools is being read in India as Oli's active support to the creeping Sino-isation of Nepalese society.
Ten days after Pakistan's notorious intelligence agency ISI chased the car of the Indian Acting High Commissioner to Islamabad, two Indian diplomats in Pakistan suddenly "disappeared" for the entire day and returned only after India lodged a strong diplomatic protest.
These three events have all taken place within about a month of each other – one perpetrated by China directly and the other two by its two client states in the Indian subcontinent.
If one joins the dots, the bigger picture becomes apparent: Keep India off balance; and keep New Delhi engaged on multiple diplomatic and military fronts, while Beijing steadily moves its pieces across the Asian geopolitical chessboard.
China, obviously, realises that India is the only Asian power with both the wherewithal and the international goodwill to be able to stop its ambitions in its tracks. That might explain this elaborate game of smoke and mirrors it is playing.
But the strategists in Beijing may have underestimated India. Unlike previous Indian governments, the Modi administration does not take very kindly to being pushed around. It is also not shy of firmly standing up for India's self-interest.
In fact, the pushback is already evident – Indian troops are staring their Chinese counterparts in the eye in Ladakh, New Delhi's firm stand against Pakistan resulted in the prompt return of the missing diplomats and its tough stance against the Oli government's cartographic aggression means Nepal will have gained little by playing China's proxy.