Modi reinvents Gandhi as new age global icon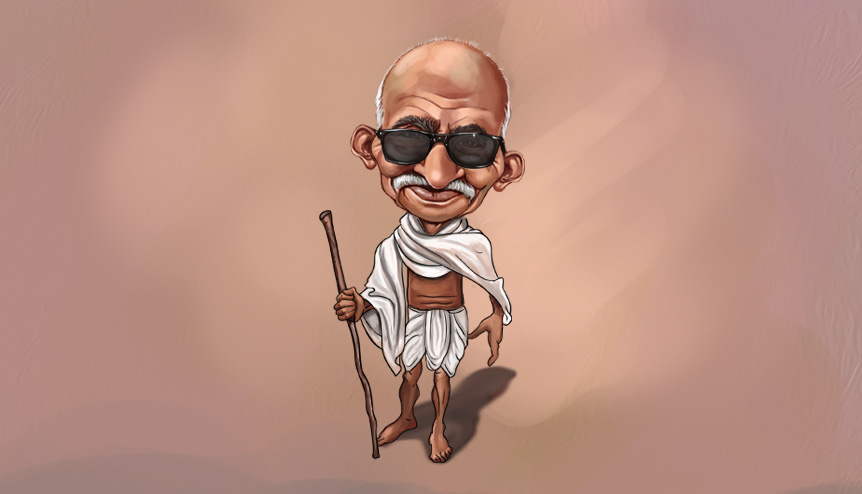 Editorial Comment
'India Global Business' unveils 'Gandhi Cool' for a New India in his 150th birth anniversary year and weighs in on the tariff hurdles in the path of India-US trade as well as soaring India-France defence ties.
Most Indians were not aware of Mahatma Gandhi multi-faceted personality beyond his role in getting India freedom from British colonial rule and his abiding legacy of non-violence. Outside India, knowledge about this remarkable personality who Albert Einstein compared to Jesus Christ, was even more sketchy.
But a world wracked by terrorist violence, isolationist tendencies and climate change has been searching desperately for leadership to lead it out of this situation. It is also looking for a moral compass that can set it on course for a sustainable and prosperous future.
It was in his Independence Day address to the nation in 2014 that Indian Prime Minister Narendra Modi invoked Gandhi's sanitation movement while urging Indians to clean up the country and make the nation open defecation free – and in the process eliminate diseases such as dysentery, cholera and diarrhoea – which are responsible for millions of deaths, stunting of children and environmental pollution.
He followed this up with the bold and ambitious announcement of a 175 GW target for renewable energy capacity addition – to make India's development sustainable and to fight climate change. These were ideals that Gandhi had presciently fought for in his lifetime.
With these initiatives, Modi presented the Mahatma to the world in a new avatar – from a saviour of a people suffering under colonialism to the potential saviour of a world suffering from global warming and unrelenting violence.
In doing so, Modi has reinvented India's most potent soft power global brand and given India another soft power icon, who is being recognised around the world new facets to this character.