The Modi and market synergy at play

India's minister for petroleum and natural gas, Dharmendra Pradhan, is a man on a mission. He recently concluded his global roadshow series to attract investments into the country's small oil fields discovered by the Directorate General of Hydrocarbons (DGH). In this exclusive interview, He talks 'India Investment Journal' through the paradigm shift in the Indian energy market under the Narendra Modi led government and how he hopes to achieve energy justice in India.
What can the Indian energy market offer foreign investors?
I want to extend the Prime Minister's invitation to all – please come to India. It is the No. 1 FDI [foreign direct investment] destination in the world today. We have taken a lot of initiatives… I would emphasise that ease of doing business is not mere lip service for us.
In line with the Indian government's aim to reduce import dependency on oil and gas by 10 per cent by 2022, India is offering 46 Contract Areas consisting of 67 small fields across nine sedimentary basins for exploration and production of oil and gas in India under a liberalised policy regime.
DGH, the technical arm of the Ministry of Petroleum and Natural Gas, is inviting bids for areas which hold 625 million barrels of oil and oil equivalent gas (O+OEG) in-place volumes, spread over 1500 sq km, in 26 on-land, 18 shallow water and two deep water areas.
We are offering these oil fields with the ambition to augment our production. There is a paradigm shift in the Indian energy market, primarily in hydro-carbon.
What is your overarching aim for the petroleum and natural gas sector?
India is the number three consumer of oil today. We have surpassed Japan. If we look at CAGR in the last few years, the primary energy growth is 5 per cent. This is the highest among the world.
Under the leadership of Prime Minister Modi, the focus is on providing energy to all citizens of India. That cannot be achieved unless we create an easy and affordable access to energy. Our concept of energy expansion is not cars, it is two-wheelers, it is clean cooking fuel to domestic consumers. These are the expanding areas in the energy market.
So the crux lies in energy justice to all citizens and power for all and the key is transparent policies, through good investment.
What has the investor sentiment been like on your international roadshow?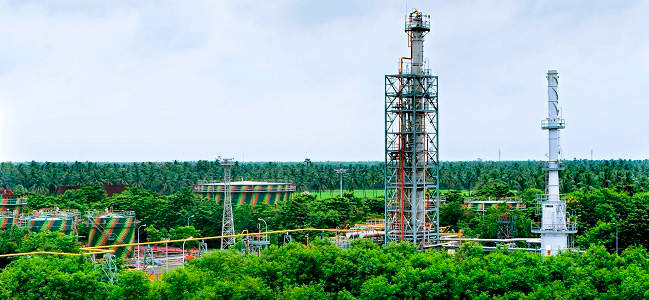 We have completed our international road show series. It started in Houston, then Calgary, then Dubai, Singapore and finally the UK market. Everywhere there is a positive vibe for India; that is for two reasons – everybody is eyeing the Indian market and everybody is depending on the leadership of Prime Minister Modi. There is a good synergy of Modi and market.
The de-regulation of petroleum products is among the biggest statements of Prime Minister Modi to invite investment. Another important reform is market-driven price of products. In both cases, the driving force is market mechanism, which offers the biggest assurance to investors.
Energy justice for all means we have to bring in more investment, which means bringing in more players and opening up the market. Ultimately, the consumer will benefit from all these strategies.
Are there any concerns among investors on issues such as retrospective taxation?
I would quote Prime Minister Modi's words: 'Gone are the days'. There is a new regime in India. We are very transparent on all tax issues. There will be no problem in future.
We know we have to upgrade our production. If we come out with progressive policies, if we incentivise them, foreign investors will be interested in investing in India. Two major UK companies are big players in the Indian market – BP and Cairn. They are doing well in India and they are going to invest further in a big way. Due to our reforms, both BP and Cairn are willing to collectively invest more than $10 billion in their projects.
We have to respect the sentiment of investment. Industry has had a bad experience with the Indian business model in the past. Now through our reforms, we have created a positive roadmap and ecosystem. It is time to harness that.
Is the government also working on alternative fuels?
We are not just working on ethanol, but menthanol as well. We want to diversify our energy sources. We will be depending on coal, oil, natural gas, bio-fuels, solar energy, wind energy and nuclear energy. We aim to have a balanced basket.
The cleanest fuel in the basket is natural gas – the world average consumption of natural gas is around 23-24 per cent. India starts at 6.5-7 per cent. If we look at Gujarat, it is 26 per cent – higher than the international average. It is all due to good planning by then chief minister Narendra Modi, which provides great inspiration to other states.
That is the reason to focus on a mixed basket strategy. Energy is a very basic need. Through energy availability and accessibility, all other human indicators benefit – be it education, health or economic activities.
For the Indian government, energy is not just an economic commodity. It is a commodity for socio-economic transformation.
What are the areas you would flag up as energy injustice?
The areas of deprivation lead to injustice. After 70 years of independence, lots of villages are yet to be electrified and millions of households are yet to be linked with clean cooking fuel. This has huge negative dividends in society.
In my ministry, it took 60 years for 40 million households to be connected to LPG [liquefied petroleum gas]. Under the Modi government, we took 27 months to connect another 40 million. That is the speed and scale and the vision the Indian Prime Minister has.