Modi has de-hyphenated India's relationships with Israel, Palestine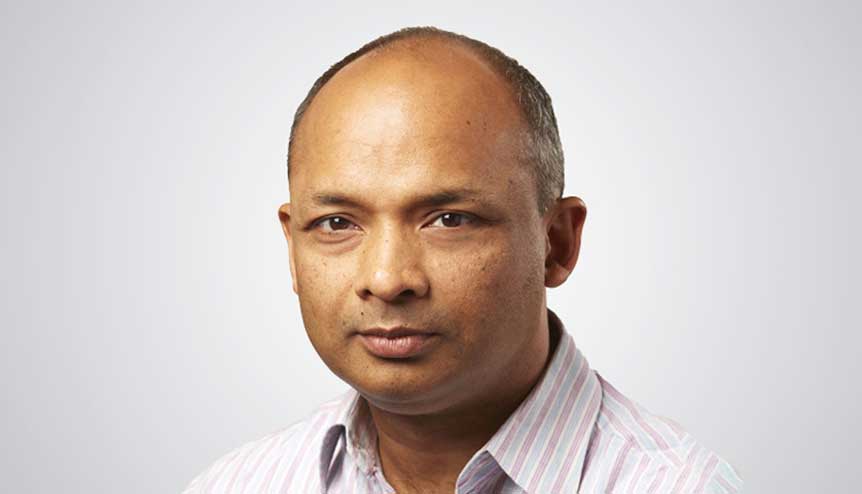 Interview
In this interview, Arnab Mitra from India Inc. caught up with Pramit Pal Chaudhuri, Distinguished Fellow and Head of Strategic Affairs at the Ananta Aspen Centre, a leading Indian think tank, to discuss his thoughts on the potential and future of this important bilateral relationship.
How will US President Donald Trump's Middle East Peace Plan affect India's relations with Israel, Palestine and the Arab world?
It will have no effect at all. The Trump peace plan has gotten no takers other than Israel because it is perceived as too prejudicial to the interests of Palestinians and Arabs in general. India maintains a West Asia policy that is a bundle of bilateral relations which it does its best to keep from being entangled with each other. This allows it to have good relations with Israel, Iran, UAE and others without any of them protesting. But this also means India cannot serve as a mediator between the various rival parties of the region – a role it also does not seek. It has supported other peace initiatives like the Oslo accord, but only when both sides asked it to do so.
How will the Israeli authorities be viewing India's balancing act vis-a-vis Palestine?
Israel has long complained about India's earlier hyphenation of Israel and Palestine given that the India-Israel equation is multiple times much deeper and larger. Prime Minister Narendra Modi removed this hyphen by visiting Israel and Palestine on separate trips. New Delhi has received support from both governments for this policy.
The bilateral trade volume between India and Israel is still quite small – only about $6-7 billion. Why has it not grown at a faster pace?
Israel's primary civilian exports are diamonds, pharmaceuticals, refined petroleum products and software. India is a major exporter of all these products as well, though bilateral diamond trade between them is the single largest component of bilateral trade. The other large Israeli export is weapons, but this does not appear in official trade figures. The real hope for diversification is in services including tourism and education.
What is the involvement of the Indian private sector in technology collaboration and trade with Israel? What is the potential? How can this be ramped up?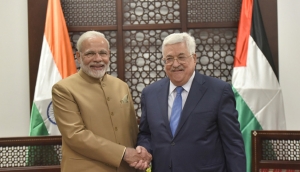 Israel and India both have vibrant angel and venture capital ecosystems and both lay claim title to the title "start-up nation." But Israel's number and size of investments in the start-up sector is much larger. In the first half of 2019, Israeli tech companies raised $3.87 billion across 254 deals. At present, there is minimal cross-pollination between the two countries. Between April 2000 and March 2017, cumulative foreign direct investment (FDI) from Israel to India in all sectors was only $122 million. But that is beginning to change. Anthill Ventures of Hyderabad and the Tata Group have set up funds or invested in tech start-ups in Israel. Israeli investors like JVL have similarly selectively put money into Indian firms. At present, however, both tend to look to capital sources in the West rather than each other.
In the defence sector, Israel is the second-largest supplier of arms to India. Does a pure buyer-seller relationship really benefit India? Is there any move towards making defence equipment in India using Israeli technology? What is holding back a deeper engagement?
Israel is a provider of a large number of niche military technologies and equipment such as drones and radar technologies. In many of these, it is second only to the US but is a much easier partner to do business with in terms of paperwork. Israeli firms also specialise in providing force multipliers such as advanced electronics and missiles on Russian fighters and tanks, especially as Russia falls behind in these areas.
The next generation of military cooperation is starting to emerge in which the emphasis is on co-production and co-development. The Brahmos cruise missile is, in effect, a joint project of India, Russia and Israel. The Barak anti-missile system now being deployed on all Indian warships is a bilateral effort. Similar projects are being considered in other areas as well.
What can India learn from Israel in the cyber security sector?
Israel is among the world's foremost cyber security nations, combining its military prowess with its existing information technology capability. Indian and Israeli intelligence agencies and military already have a high level of cooperation in this area and in some agencies, like the National Technical Research Organisation, Israel is by far the foremost foreign collaborator. Having been a part of a number of track two dialogues on the issue, it is clear that Israelis believe India's biggest weakness is its passivity and lack of a cyber offensive capability.
After the initial hype, one doesn't hear much about the centres of excellence in agriculture. Can these really be a gamechanger for Indian farmers? How?
Since the centres work by the slow but steady development and dissemination of relevant technologies like drip irrigation, canopy management and so on, much of what they do is under the radar. There are now, I believe, 25 centres of excellence in different states. These include centres for vegetables and beekeeping in Haryana, mangoes and citrus in Maharashtra, and pomegranates in Rajasthan.
About 10,000 to 20,000 farmers visit these centres each year and the presence of cherry tomatoes, hydroponic strawberries and so on in shops in India today is one of the consequences.
The next stage of the India-Israeli relationship in this area will be in water. Israel is a superpower in everything from membrane technology to wastewater recycling, drip irrigation to aquifer management, and harnessing this knowhow is at the heart of the Modi government's new Israel policy.
Despite immense mutual goodwill, there isn't much people-to-people connect between the two countries. How can this be improved?
People move across borders when there is an incentive to do so and a path to take. India and Israel have opened the door for each other, especially for tourists and students. Fifty thousand Israeli backpackers come to India every year, a large amount for a country that size. Indian tourism to Israel has started to take off. But it will be an expansion of business ties that will ensure the people to people exchanges become more sustainable – and that still needs work.
Some of Israel Prime Minister Benjamin Netanyahu's campaign posters featured his Indian counterpart Narendra Modi, the first time an Indian leader has featured in such campaign publicity material. What do you make of this?
I am not certain, but it may be a consequence of Netanyahu's problems with Western leaders, including a very tetchy relationship with Barack Obama, over his hard-line policies regarding the Occupied Territories. Modi is arguably the most important world leader with whom he has struck up a close personal relationship. It is possible the posters were designed to show that the Israeli leaders were not without international influence.
Does the current political scenario in Israel with the spotlight fixed on Netanyahu have the potential to slow down ties between two countries?
Political changes in both India and Israel have made no difference to the relationship. The normalisation of relations was done under the Congress regime of P.V. Narasimha Rao and enhanced further during the BJP's first government, that of Atal Bihari Vajpayee. Israel has now become so integral to India's defence and security that no government can change the policy. This is doubly true for Israel where there is no ideological difference over India. A Labour politician, Shimon Peres, was the moving force behind the enormous enhancement of the relationship. The right-wing Likud was more sceptical, but Netanyahu has shown that hesitancy is now a thing of the past.