Modi certifies that the farmer is India's economic super-hero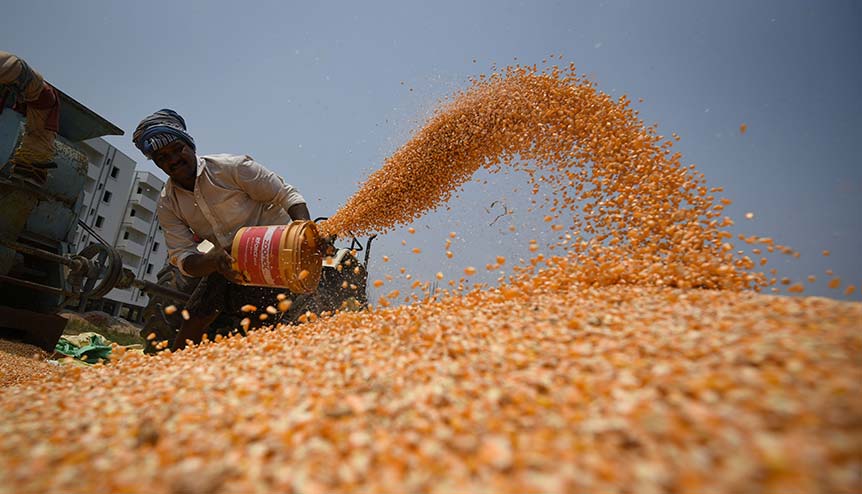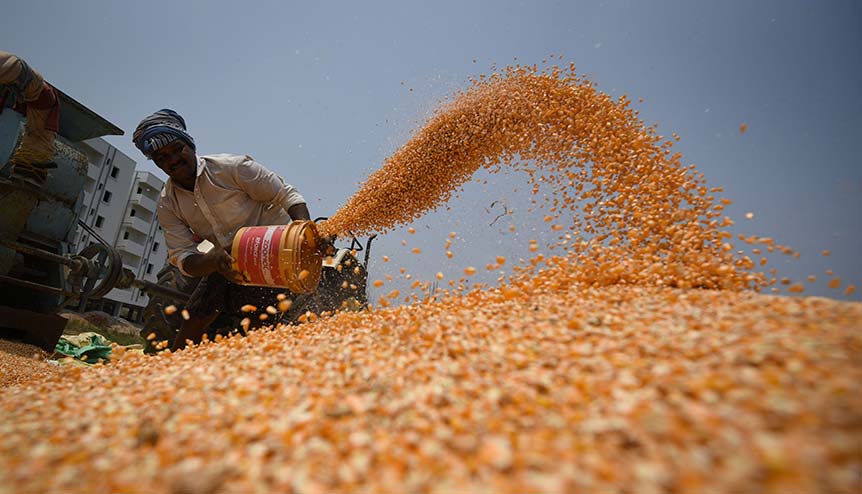 India can become the food-export powerhouse of the world thanks to path breaking legislations brought in by the government. The Indian farmer, for long under-valued, will be the key protagonist in ensuring the country's welfare.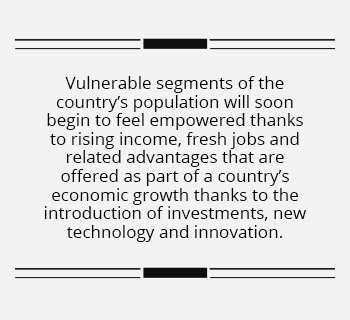 It is a well-documented fact that the opposition in any country will almost, always, take an anti-government stand. This was in evidence when the government of Indian prime minister Narendra went about trying to pass three Bills that would be a game changer in India's farming sector.
Read more:
From India's farms to the UAE's tables
India's farm sector reforms are a pathbreaking step forward
How India's agri-infra fund creates a bold future for farmers and entrepreneurs
Farmers may rescue Indian economy this year
AI pilot projects in agriculture should be expanded to farms across India
Countrywide protests were organized by rural groups and oppositions parties to oppose the three Bills which are now Acts of Parliament – the Farmers' Produce Trade and Commerce (Promotion and Facilitation) Bill, 2020, the Farmers (Empowerment and Protection) Agreement on Price Assurance and Farm Services Bill, 2020 and Essential Commodities (Amendment) Bill 2020.

Now that these Bills are ready to become law, once the government notifies them, there is a realization sneaking in that Modi's attempt to liberalise farm sales could become one of the most revolutionary resolutions ever. It has the potential to turn the global food trade on its head and pave the way for India to become a trailblazer of sorts in this sector and, by virtue of this fact, bring about a marked transformation in India's rural and semi-rural pockets.
Disruptive times, disruptive measures
Disruptive times call for disruptive measures and Modi is nothing if not an out-of-the-box thinker whose decision-making capacities have shaken institutions out of their stupor and given them the ability to reassess circumstances which have been ignored or, worse, neglected by previous governments.
In essence, it's all about having a free market and loosening the grip of the self-serving middlemen who have a vice-like grip over the farmers.
Farm sales affects more than half of India's population of 1.37 billion. The new legislation will alter government control that millions of farming families have relied on, but which has strangled productivity in many ways. If applied correctly, with the necessary checks and balances in place, India can not only feed itself but become a leading food producer in the world.
More to read:
Nirmala Sitharaman's new deal for Indian farmers
Blockchain: The key transparency in Indian commodity markets
The UAE-Israel peace deal presents huge business opportunities for India
Sitharaman's Stimulus 2.0 will boost consumption, investments
Indian start-ups go from strength to strength
Enter the private sector who will bring in investment in technology and infrastructure to enable the farming sector realise its massive and still untapped potential. As a result of this vulnerable segments of the country's population will soon begin to feel empowered thanks to rising income, fresh jobs and related advantages that are offered as part of a country's economic growth thanks to the introduction of investments, new technology and innovation.
Smart farming, the new watchword
Smart application of practices will become the cornerstone of thought process. "India processes less than 10 percent of its food production and loses approximately $12.3 billion annually due to wastage from inadequate cold storage facilities" stated Amitabh Kant, chief executive officer at government think tank NITI Aayog. This glaring vacuum will be filled in.
Smart farming will soon become a stated practice and free the farmers from the straitjacket imposed upon them by previous laws and resolutions. Thanks to archaic regulations of the past, exposed further by the disruption to farms and supply chains, caused by the pandemic, the Indian farmer was, more often than not, deprived of getting a fair price for his produce and this in turn stalled private and foreign investments, both which have been addressed by Finance Minister Nirmala Sitharaman's reform measures in May.
It is the farmer that needs due recognition because the farming sector is playing a leading role in putting the Indian economy back on track.

Enter the private players
Under the new Bills there is the potential to overturn low yields and inefficient smallholdings by ensuring that private companies agree prices for crops with farmers prior to harvest or even sowing. To encourage them the availability of loans, quality seeds and technology could be put at the farmer's disposal and finally making sales in other states or even overseas will become a attractive prospect. The farmers, in turn, are assured of a stable income and increased production would boost exports and revenue. With increased private sector participation the problems of supply chains and infrastructure would be addressed.
Still more to read:
Modi unleashes a spate of reforms over a year
India moves to become a trillion dollar cash-less society
Factory output at a new high as India fights back
The resurgence of the Indian economy can give investors the ride of their lives
Startups showcase India's fabric of unity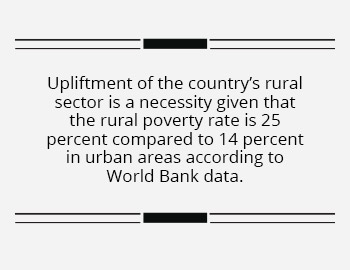 Upliftment of the country's rural sector is a necessity given that the rural poverty rate is 25 percent compared to 14 percent in urban areas according to World Bank data.
The Covid pandemic has already disrupted supply chains and more robust solutions are needed to tackle the longstanding problems which become a highly emotive factor in certain pockets of the country and among opposition groups who rely on vote-banks for sustenance and resist positive change.
Reassert global standing in food security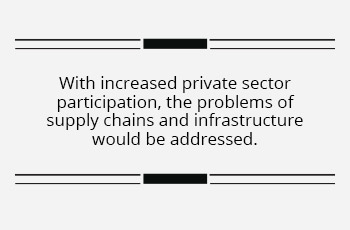 On October 9, the Norwegian Nobel Committee awarded the Nobel Peace Prize for 2020 to the World Food Programme (WFP). The move represents a global win for food security and a clear proof that the world acknowledges the importance of the issue. And it is about time, as the food crisis has escalated in recent years.
With these reforms the government has essentially killed two birds with one stone. Ensured the well being of the farmers and stamped its credentials as a responsible member in the drive for global food security.
More importantly, however, India needs to reassert its standing in the world in the space of food-production and food security. To do this its legislations must ensure that the output meets global standards and norms in order for it to become an important link in the world's food supply chains. The benefits from all this will be multi-fold and is the tip of the ice-berg. The ramifications will be felt across the various thresholds of the country's economic sectors thus improving the well-being of the average Indian.
And who stands to become the central protagonist in this path breaking decree?
The humble Indian farmer.