Modi 2.0: Era of growth for start-ups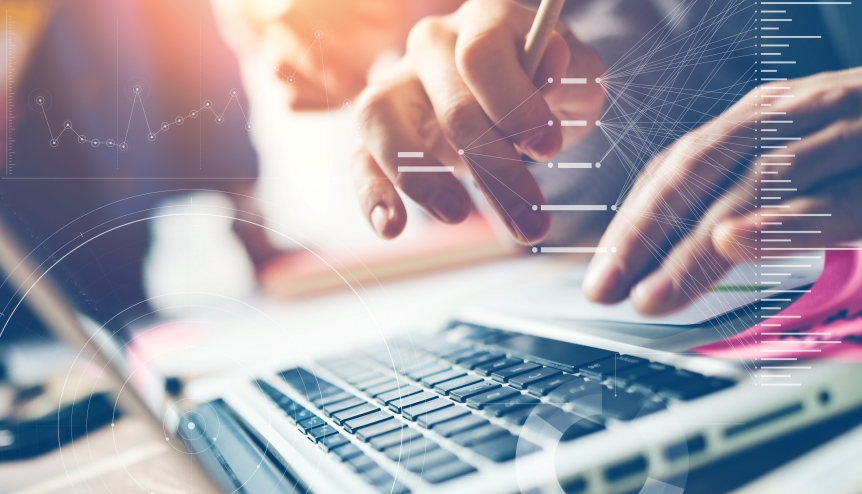 With the Modi government back in action for its second term, an Indian industry expert pinpoints the critical areas it must look into to fuel the rapidly growing Indian start-up sector.
With the Indian PM Narendra Modi led government being re-elected for a second time with record majority, businesses, especially start-ups, expect yet another five years of continued robust growth in the economy. Today, India is almost a $3 trillion economy clubbed with one of the fastest-growing emerging markets. A recent FICCI survey indicates that the country is poised for a 7.2 per cent growth in 2020-21, boosted by strong domestic consumption and investment, according to a World Bank report. Continuity of flagship programmes like Digital India, Startup India, Make in India will provide a booster shot to India's march towards becoming a global tech destination.
In the second term, not just India Inc but global businesses eyeing to ride the subcontinent's growth wave will expect the government to maximise the use of emerging technologies like AI, Machine Learning, IoT and big data to solve the socio-economic issues of the country. The 19-point agenda of the Startup India Action plan will provide for enabling eco-system and business environment.
So, what can the start-ups and other ecosystem players expect from Modi 2.0? According to available data, 44 per cent of start-ups are found in Tier 2 and Tier 3 cities. Start-ups in these cities raised nearly $447.66 million in 2018, three times more as compared to 2017. Indian Angel Network in a statement had shared that close to 15 per cent of its investee companies are from Tier 2 and 3 cities.
Modi 2.0 would definitely want to look beyond the metro cities. The start-ups in rural India equipped with tech and innovation are working on solving real problems faced by these cities and towns. In the next five years, there will be a boost in schemes that will provide for an enabling ecosystem and especially funding to start-ups in these Tier 2 and Tier 3 cities. It's time that Startup – Standup India is integrated into one Startup Bharat. A scheme that strives to provides a similar ecosystem across India for the start-ups to mushroom and grow in all parts of India.
One of the keys for innovations to scale up is funding. Other than giving incentives to local investors and angels to get them to fund more start-ups. It is important for the Government to think of incentives that will bring foreign investors to invest in Indian start-ups. The Government could try to replicate the tax incentive that the UK government gives. The tax breaks for angels provided by the UK have been a major factor for making the UK, and London in particular, a global hotspot for start-ups. The government had started smoothing the tax issues in start-up funding in the last term. With the regime back in power, it will accelerate the modification in the procedures and laws helping start-up funding. Taxation and regulations are critical areas in which start-ups are looking for both clarity and a more liberal environment.
When funding to start-ups across India raises, so does the concern for exits for investors through the IPO route. The Securities Exchange Board of India (SEBI) has identified the impediments in the current regulation and is working on coming with a more conducive regulation that will make it easier for start-ups to go public faster and with ease.
More Indian start-ups are looking to go international than ever before. Over the years, Indian start-ups like Zomato, FusionCharts, Freshdesk Inc, Oyo, Ola and many others have gone global. The Government will have to think out of the box and come up with programmes like TechXchange that will make internationalisation of Indian start-ups easier.
Over and above these major reforms, there are some structural issues such as ESOP taxation, which is unfairly geared against start-up employees, that need to be revised. Dual-voting shares, stock to advisors, operational clarifications to the angel tax circular are among other policies start-ups expect changes in during this term.
Technology is an important driver for India's economic growth and social development. The Government has recognised this and has been giving a push to technologies like AI, IoT, data science, etc. This will yield long term benefits by raising productivity and innovation. Faster connectivity, improved access to data and increasing access to technology will continue to boost the tech industry in India and catapult India's transformation into a data-driven economy.
The foundation of the ecosystem is already in place, with India being the third largest hub for start-ups globally, the continuity in the regime will ensure that the future for start-ups looks bright in the country. The efforts of the government will help encourage entrepreneurs and is bound to add to the country's growing unicorn tally.
India is poised to be the growth engine of the world and start-ups will play a vital role in this growth story. Modi 2.0 has an uphill task of not just meeting the expectations of the start-ups but do it at a pace that will ensure that confidence instilled in its governance and policies gets stronger leading up to 2024.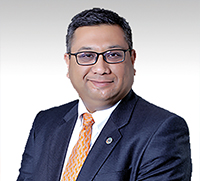 Dr Param Shah is Director – UK, Federation of Indian Chambers of Commerce & Industry (FICCI).
Disclaimer: The views expressed herein constitute the sole prerogative of the author. They neither imply nor suggest the orientation, views, current thinking or position of FICCI. FICCI is not responsible for the accuracy of any of the information supplied by the author.