Mixed bag for India-UK ties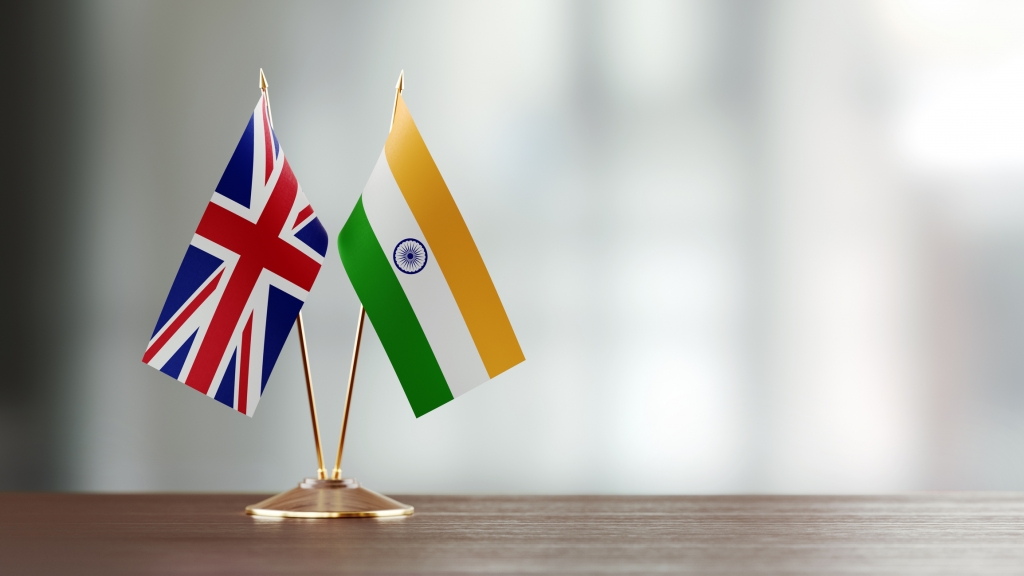 Recent initiatives, partnerships go hand in hand with visa worries.
Tech Mahindra in IT pact with UK university
Indian software services firm Tech Mahindra announced a new agreement with a British university to collaborate across various sectors, including smart cities.
A memorandum of understanding (MoU) was signed between Tech Mahindra and the University of Salford at a Manchester-India Business Summit in Manchester. Under the MoU, students from the university will be able to get involved with Tech Mahindra projects.
Ashish Pandey, Vice-president and Client Executive at Tech Mahindra Salford, said key areas the MoU would cover includes tech transformation projects and creating connected experiences for smart cities using automation, the Internet of Things (IoT) as well as research into virtual reality (VR) and augmented reality (AR).
Helen Marshall, Vice-Chancellor of the University of Salford, said the MoU reflects the key goal for the organisation, which is to work closely with industry to develop the curriculum and ensure that graduates are job ready when they leave.
She added: "We will also be looking at research and other collaboration opportunities. We have skills and expertise that can be shared to benefit both parties and society as a whole. I'm excited to see what this partnership brings in the coming years."
London Mayor wants easier visas for Indian students
Mayor of London Sadiq Khan called on the UK government to add India to the list of low-risk countries offered a more simplified student visa application process, asserting that it is vital the country maintains its reputation for higher education excellence.
In a letter to UK Home Secretary Sajid Javid, the 47-year-old mayor expressed his "deep concern" at India being excluded from a recently expanded list of countries from where overseas students can access a more streamlined university application process.
Khan stated: "It is vital that UK maintains its reputation for higher education excellence. The number of Indian students choosing to study in the UK has declined significantly over the last decade."
"I'm urging him [Sajid Javid] to both add India to the scheme and also to review the UK's broader approach to attracting international student talent, including post-study opportunities."
A UK Home Office spokesperson said: "We are committed to a close relationship with India. This is clearly seen by the fact that Indian nationals make-up around two-thirds of all Tier 2 [work] visas issued by the UK and we issue more skilled worker visas to Indian nationals than to all other nationalities combined.
"India also has the most UK Visa Application Centres of any country in the world and we are determined to continue our work to bring the UK and India closer together."
India-UK step up scientific cooperation
India and the UK have resolved to further intensify their cooperation in the areas of science and technology and global research programme on health.
In a biennial meet on Science and Innovation Council between Science and Technology Minister Harsh Vardhan and UK's Minister of State for Science and Innovation, Sam Gyimah, the two sides expressed satisfaction at the human impact that existing cooperation through 600 projects supported by the Newton-Bhabha Partnership had brought in areas such as using technology to monitor maternal health and make water safe.
A statement by the British High Commission said: "They [ministers] signalled their commitment to a deeper relationship by jointly announcing four new awards worth £4.8 million under the civil nuclear energy programme and seven new awards worth £10.8 million under Phase 2 of the global research programme on health."
Gyimah said: "The UK believes in the power of research and development to tackle global challenges and improve people's lives for the better. India is the fastest rising research and innovation power in the world, and so I am excited by the huge potential for enhanced collaboration as we support high-quality, high-impact research that changes lives."
On his part, Vardhan said technology cooperation is the key to the future and India and the UK should work on sustainable, affordable, and low energy consumption technology.