UK minister wants a quick free trade agreement with India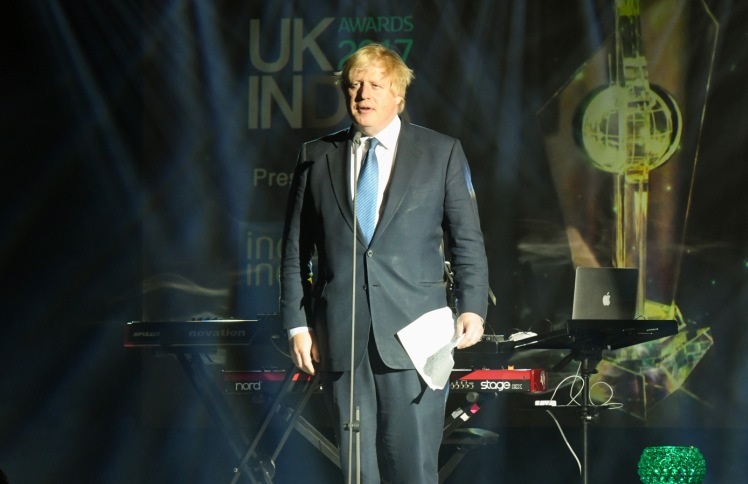 India Inc. hosted the inaugural UK-India Awards in London, where senior British and Indian ministers called for closer ties in a post-Brexit scenario.
London: UK Foreign Secretary Boris Johnson pushed for a speedy conclusion of a free trade agreement (FTA) between India and the UK at the inaugural UK-India Awards in London on May 12.
"Whenever we go to India, we have to pack bottles of whisky because as you know there is a duty of 150 per cent in India on Scotch whisky. But imagine what we could do if there was a free trade deal with India," Johnson told a packed audience of high-profile parliamentarians, entrepreneurs and senior executives.
"May the UK-India Awards, like this UK-India relationship, go from strength to strength," he added.
His address followed a special video message by British Prime Minister Theresa May, who described the awards as a "splendid" event that celebrates the best in UK-India relations.
"A priority of my government is to build a truly Global Britain. The UK-India Awards are an example of Global Britain in action," the British PM said.
The event, which was hosted by Indian actor and philanthropist Vivek Oberoi, presented awards across various categories including Deal of the Year, Professional of the Year and Financial Services Organisation of the Year.
UK Secretary of State for International Development Priti Patel, who was conferred the Publisher's Choice Outstanding Contribution Award, hailed the UK-India relationship as an "enduring friendship".
She was presented the award by India's Minister for Power, Coal and Renewable Energy, Piyush Goyal, who was in London to launch the UK Joins Affordable LEDs for All (UJALA) scheme.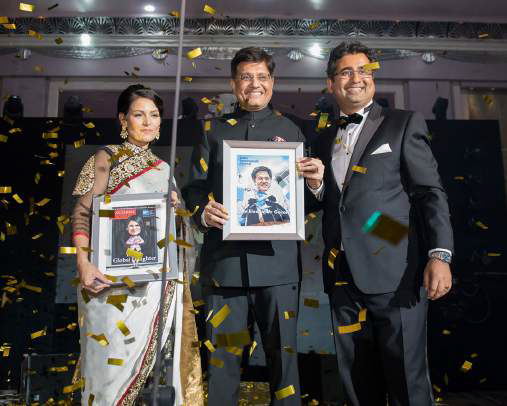 The awards, held in association with British Council, Vedanta, Adani Group, ICICI Bank UK, State Bank of India UK, Invest India and News 18 Network, also marked the launch of the 'UK-India 100' list of the most influential people driving the UK-India relationship forward.
Manoj Ladwa, India Inc. Founder & CEO, said: "The UK-India relationship is truly multi-faceted. It is important to ensure it does not become a stale, transactional relationship.
"As relations between our two countries enter a new era in a post-Brexit world, I am confident that through India Inc. and its unique platform of online and print publications and impactful events we will create many more occasions to celebrate the contributions that make the UK and India a winning partnership."
The awards concluded the fourth annual UK-India Conclave earlier in the day, on the theme of 'A Global Partnership: A new era in UK-India Relations'.
"This is the right time for investors from the UK to invest in India. Our target is for double digit growth and our government is very friendly for investment," said Nitin Gadkari, India's Minister for Road Transport, Highways and Shipping, in his keynote address at the conclave.