Millennium Alliance: Enabling Atmanirbhar Startups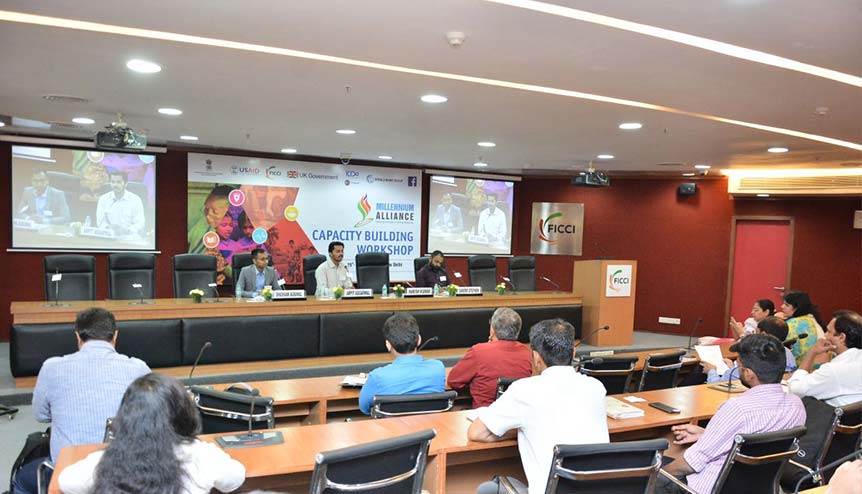 Aspiring Indian social entrepreneurs will find their reward in addressing Indian and global development challenges. Their efforts have been directed towards improving the sector of health, education, water, and sanitation, agriculture, energy, and disability.
In the lines of Atmanirbhar Bharat, there are various attempts being made to ensure that there is support being provided by various government, and semi-government organizations to the entrepreneurs who possess unique business ideas which have the potential to not only generate business but even help to create employment opportunities, help the environment, help citizens of the nation to have a better way of life or provide relief against the existing pandemic scenario.
Read more:
Atmanirbhar Bharat: An initiative to foster entrepreneurship
Atmanirbhar Bharat also means 'Make for the World'
Post-pandemic, India will need to focus on fast-paced development for building Atmanirbhar Bharat
The Modi govt is walking the talk of loosening control over PSUs
Why India-UK partnerships are booming amid the Covid-19 pandemic
India's national education policy could offer collaborations with the UK
In light of this incentive, The Millennium Alliance Initiative announced an award of US$ 3.6 million (₹26.25 Crore) to 49 aspiring Indian social entrepreneurs for their innovative solutions to address Indian and global development challenges. There were a variety of issues addressed by the budding entrepreneurs in their business ideas. Among them, 33 innovative solutions will have their efforts directed towards improving the sector of health, education, water, and sanitation, agriculture, energy, and disability.
A multilateral initiative
This is the 6th round of awards made by the multilateral initiative since it was founded in 2012. The remaining 16 solutions will respond to the challenges posed by the current COVID-19 crisis in India and Africa/South Asia with support (up to US$1.3 Million) from the UK Government. It is interesting to see that many of the participants are female entrepreneurs who seem to have great ideas to help other women to come out of situations that they would have suffered and made life better for their fellow beings.
The Millennium Alliance is a consortium of partners (Public-Private Partnership) including the Department of Science and Technology, Govt. of India, United States Agency for International Development (USAID), Federation of Indian Chambers of Commerce and Industry (FICCI), UK Government's Department for International Development (DFID), Facebook and Marico Innovation Foundation.
Congratulations to the 49 social entrepreneurs who received the Millennium Alliance awards today! Thanks to our partners, @ficci_india @UKinIndia @IndiaDST @Facebook @InnovationIndia, for your tremendous support in this initiative! #USAIDTransforms @USAIDAsiaHQ https://t.co/hx8urEWA72

— USAID India (@usaid_india) August 18, 2020
More to read:
How India's agri-infra fund creates a bold future for farmers and entrepreneurs
IndiaFilings to give boost to Aatmanirbhar Bharat mission
New era beckons for India's medical devices industry
Indian innovation leads the fight against the pandemic
Significant role in scaling up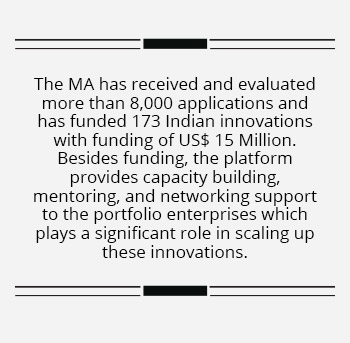 Since its inception, the MA has received and evaluated more than 8,000 applications and has funded 173 Indian innovations with funding of US$ 15 Million. Besides funding, the platform provides capacity building, mentoring, and networking support to the portfolio enterprises which plays a significant role in scaling up these innovations.
The MA-supported entrepreneurs have been able to forge more than 262 partnerships implemented in 24 states and 97 districts across India. These enterprises have been able to generate over 138,000 jobs touching 7 million lives. The MA enterprises have been able to raise 5.44 times more funds on their own after receiving the initial funding by the MA. Several MA awardees have extended their reach and impact to Africa and South Asia including in Kenya, Burkina Faso, Rwanda, Afghanistan, Bangladesh, Ethiopia, Malawi, Uganda, Zambia, Nepal, and Sri Lanka.
Similar to this, the Atmanirbhar Bharat campaign has also focussed on providing financial as well as technical assistance to those Indian entrepreneurs who have ideas that can help to transform the way of people living and doing business. Be it providing with a low-cost medical support system or assistance to receive remote education, the modern-day entrepreneurs are leaving no stones unturned to explore untapped markets and business opportunities.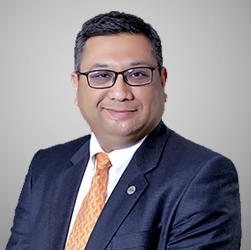 Dr Param Shah is Director – UK, Federation of Indian Chambers of Commerce & Industry (FICCI).