Making sustainable living commonplace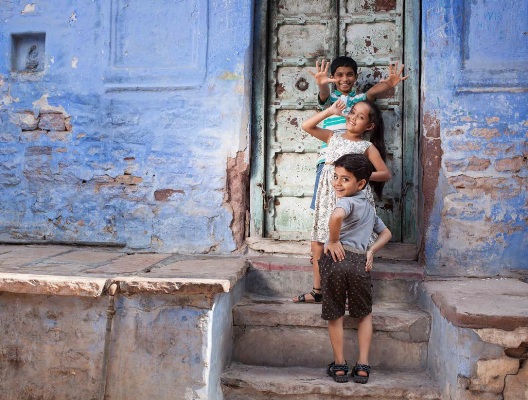 One of the world's leading consumer goods giants, Hindustan Unilever Limited, lays out its CSR vision for 'India Investment Journal'.
At Hindustan Unilever Limited (HUL), our purpose is to "make sustainable living commonplace" and our vision is to grow our business, while reducing our environmental footprint and increasing our positive social impact. This vision has been codified in the Unilever Sustainable Living Plan (USLP), launched in 2010, which is our blueprint for sustainable growth.
In India, we have three focus areas under USLP, namely WASH (water, sanitation and hygiene), environment and sustainable agriculture & enhancing livelihoods.
Under the focus area of WASH, till date, we have cumulatively reached over 125 million people. This has been possible through various focused interventions. Through the Hindustan Unilever Foundation (HUF), we help build capacities to conserve water along with our partners and NGOs. The three key principles driving our programmes include water governance, water quantity through supply and demand side management and water quality. Till date, HUF partnerships have helped create water conservation potential of 200 billion litres, created cumulative agricultural production of 1.5 lakh tonnes and created 20 lakh person days of employment.
In the area of access to potable water, our Pureit water purifiers provide safe drinking water at 30 paise per litre without the hassles of boiling, the need of electricity or a continuous tap water supply. Pureit devices are available at an affordable cost starting from Rs 1,500 ($20). For households that are unable to afford these devices we have partnered with micro-finance institutions (MFIs) to increase water accessibility. In India, Pureit has provided over 70 billion litres of safe drinking water till date.
Every year, in India alone, 1.3 million children die before they reach the age of five, many due to preventable infections. The simple act of handwashing with soap at five critical occasions in the day can significantly reduce the incidence of such infections. Our Lifebuoy handwashing behaviour change initiatives help us in promoting the benefits of handwashing with soap at key times among people. Over 65 million people in India have benefited till date through our handwashing programmes.
World Bank has estimated that poor sanitation costs India $53.8 billion a year – equivalent to 6.4 per cent of the country's GDP. In order to improve access to sanitation, we launched Domex Toilet Academy in 2013. It is our market-based, entrepreneurial model, which trains local youth to create awareness on safe sanitation practices, build and maintain household toilets. This creates demand for household toilets and helps to improve sanitation practices. As a marketing company, we have used our expertise to create awareness and build a mass movement in the WASH area.
In 2015, we launched 'Swachh Aadat, Swachh Bharat' [Clean Habit, Clean India] programme to create large-scale WASH behaviour change. The programme aims at the adoption of three simple clean habits – washing hands with soap, using a toilet and keeping it clean and adopting safe drinking water practices. The 'Swachh Aadat' national mass media campaign of 'Haath Munh aur Bum, Bimari Hogi Kam', has reached 75 million people with over 20 million views on YouTube. 'Swachh Basti', our on-ground WASH behaviour change pilot programme in the slums of Mumbai and Delhi in partnership with the respective municipal corporations, has reached 2 lakh people till date. Also, to engage with our employees in remote villages, we leveraged our network of factory workers and launched Swachhata Doot. This is a mobile-led rural behaviour change communication programme where HUL's factory workers act as agents of WASH behaviour change. It has reached 2 lakh people till date.
In the area of sustainable agriculture, we work closely with smallholder farmers to drive sustainable farm practices and enabling the farmers to become more competitive. We are working towards sustainably sourcing our key agricultural commodities. We source 100 per cent of tomatoes used in Kissan ketchup from sustainable sources. All our palm derivatives are backed by RSPO (Roundtable on Sustainable Palm Oil) certificates. Over 28 per cent of tea is sourced in India from sustainable sources in India for Unilever's brands. We are also working closely with the Tea Board of India to help encourage sustainable cultivation of tea.
In the focus area of enhancing livelihoods, HUL's Project Shakti has financially empowered rural women and created livelihood opportunities for 70,000 Shakti entrepreneurs. Through Rin Career Ready Academy launched in June 2015 we have equipped youth with skills in English training, office dressing and interview training. Till date, 200,000 people have been reached through the initiative.
We have also helped to empower girl students through the Fair and Lovely (FAL) Foundation by granting a number of scholarships. In 2015, FAL Foundation partnered with edX to promote access to quality higher education and skills for women across India. edX is a non-profit online learning destination founded by Harvard University and MIT. This partnership will leverage edX's online courses to provide a holistic, career guidance-driven learning to enable higher employability for young women.
Since the launch of USLP, we have learnt how sustainability drives business growth. We are making good progress in areas under our direct control – that is, reducing environmental impact in our manufacturing units but we continue to face challenges in the areas outside our direct control – that is, creating consumer behaviour change. We recognise that businesses can play a bigger role in addressing societal challenges. We are keen to expand our efforts in key areas by leveraging our expertise and working collaboratively to make a significant difference to society while helping our business grow.
The government is playing a pivotal role in scaling up WASH initiatives. The Centre is now considering a proposal to mandate companies to spend 30 per cent of their Corporate Social Responsibility (CSR) funds on projects supporting 'Swachh Bharat Abhiyan'. Different stakeholders will have varying views on this proposal, which is understandable. But one thing is certain – businesses cannot flourish in an ailing society. Our experience in the last six years has shown that when sustainability is made integral to how we do business, it drives business growth and helps address societal challenges.
If this win-win perspective is embraced by all businesses, a mandate to invest a certain amount of a company's CSR budget would not be necessary in the first place.

Prasad Pradhan is Head, Sustainable Business & Communications at Hindustan Unilever Limited (HUL) and Director, Sustainable Business & Communications, South Asia, Unilever.