Make in India slowly making a mark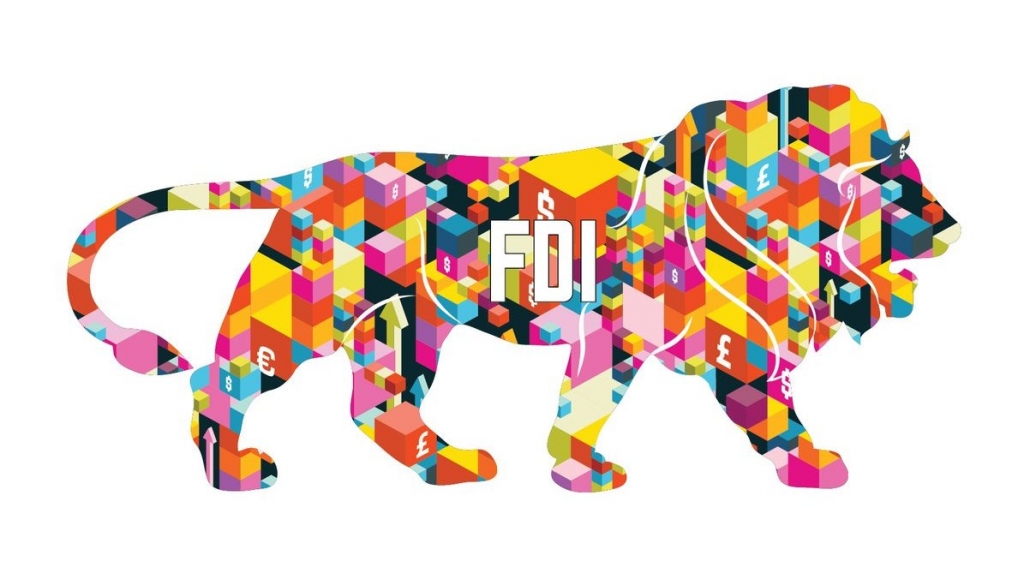 The Narendra Modi government's relentless efforts to boost domestic manufacturing and generate millions of new jobs in the country are slowly beginning to bear fruit.

The Narendra Modi government's Make in India initiative seems to be paying dividends. For the first time ever, domestic production of electronics exceeded imports. The domestic output of electronics in 2016-17 was $49.5 billion compared to $43 billion of imports.
Electronics manufacturing is a major focus area of the Indian government and it has announced several measures to boost local output of smartphones, televisions, appliances, set-top boxes and LED lamps.
The government is targeting a turnover of $1 trillion  in digital activities by 2022 and the manufacture of electronics items has been identified as a big a focus area enroute to achieving this goal.
The background
About 12-15 million youngsters enter India's job market every year but the country's predominantly service sector-oriented economy is not structurally geared to absorb this massive influx of human resources. The only sector that can is manufacturing.
Rising costs in China are also prompting many of the world's largest companies to consider setting up manufacturing bases in alternative locations. So, the time may also be propitious for India to present itself as that alternative.
Thus, the Narendra Modi government has unveiled the ambitious Make in India initiative to place India on the world map as a manufacturing hub.
The goal: Ramp up the share of the Indian manufacturing sector, which currently accounts for about 18 per cent of the country's GDP, to 25 per cent by 2025 and create up to 90-100 million additional jobs.
Infrastructure still a roadblock
India needs FDI as much as the foreign investors need India's low-cost manufacturing bases to make their products and the country's vast domestic market to sell their goods in.
A major roadblock to faster growth rates – a necessary pre-condition for generating jobs, spreading prosperity and lifting millions out of poverty – is India's creaking and outdated infrastructure. Finance Minister Arun Jaitley has said India needs approximately $646 billion over the next five years to fix the country's infrastructure.
That's about $129 billion every year for five years. Jaitley has taken the lead by allocating $90 billion on infrastructure creation and renewal in this year's Budget. With private sector investments remaining tepid and banks unable to lend because of the NPA overhang, FDI remains the only route to make up the deficit.
Fiscal incentives
To incentivise the local manufacturing of electronics goods, and discourage imports, the government has recently increased import duties on a number of electronic components that go the manufacture of items like mobile phones and television sets. The idea: encourage foreign companies to set up factories in India to manufacture these items as part of the Make in India initiative and generate jobs and create local competence in this field.
The import duty on components for mobile phone has been increased from 10 per cent to 15 per cent and that for televisions doubled from 10 per cent to 20 per cent.
This approach has already paid huge dividends in the automobile industry and enabled the country to emerge as the world's small car hub. Now, the government is replicating this tried and tested formula in the electronics sector, which accounts for the second largest component after oil in India's import bill.
Focus on defence sector
Meanwhile, the Modi government's efforts to develop an indigenous defence-industrial base continues to gather place. Close on the heels of signing a deal with Russia for the local assembly of Kamov helicopters and the launch of the first Made in India Scorpeone class submarine, Defence Minister Nirmala Sitharaman has cleared the tender for the acquisition of 61 air defence guns under the Make in India programme. The cost: $1.6 billion.
"The tender cost will be more than Rs 10,000 crore and prominent indigenous defence firms such as Tata Power SED, Punj Lloyd, L&T, Mahindra Defence, Bharat Electronics Limited and the Ordnance Factory Board are expected to bid for the contract," government sources told the media.
These guns will replace the Russian-origin L-70 and Zu-23 air defence guns. As part of the deal, the Indian company that wins the contract will have find a foreign partner that will help them make the guns under the "Buy and Make" clause of the defence acquisition procedure. The guns will have to delivered within seven years.
Auto sector still leads the way
Every major car company in the world has a significant presence in India, which exported about 670,000 passenger cars to markets across the world last year. Total passenger car production in India also crossed the three million mark, making the country the world's fifth largest auto maker in the world.
South Korea's Kia Motors became the latest entrant into India when it announced an investment of $1 billion on a new plant in India – most likely in Andhra Pradesh. This will provide a huge impetus to India's already world class automobile sector.
The Foxconn coup
Foxconn, the Taiwan-based electronics company, is the world's largest contract manufacturer of electronic products – mainly mobile phones. It is famous the world over for making Apple's iconic iPhones. Its main manufacturing base is in China.
So, it was nothing short of a coup when the Indian government succeeded in convincing it to invest $5 billion in India in setting up plants to make mobile phones, chargers, batteries, cables and headsets for exports to developed markets such as Europe and the US.
"India is already high on our priority list, and we plan to step up investments and business here by opening new factories and expanding our manufacturing footprint," a senior Foxconn executive has been quoted as saying to the Indian media.
Foxconn is expected to invest almost 60 per cent of its proposed investment to set up a display fab unit in India, a completely new line of manufacture in India. The company also plans to make printed circuit boards, a key component of electronics devices, in India.
The company currently makes phones for companies such as Xiaomi, Oppo, Gionee, Nokia and InFocus in India and is planning to vertically integrate its operations in this country.
Incentives for local manufacturing
In order to encourage the manufacturing sector and push the 'Make in India' initiative, the Government of India has, in its last budget, reduced the corporate tax rates for MSME companies with a turnover of up to $7.6 million. As in most economies, it is this sector that does the bulk of the heavy lifting both in terms of providing intermediate goods to the large scale sector and also in terms of generating the maximum employment.
Then, the Ministry of Labour & Employment has proposed to exempt MSMEs from several inspections to encourage and promote manufacturing in the country. There is also a proposal to introduce a Make in India Green Channel to ease procedures and reduce the cargo clearance time at ports to just a few
Then, the government is working on a policy to encourage electronics manufacturing in India. "A new electronics manufacturing policy is on the anvil, and we are confident of achieving the earmarked targets for local manufacturing," Indian IT Minister Ravi Shankar Prasad told the media.
Job creation
The flagship Make in India programme will create 100 million new jobs by 2020, NITI Aayog Director General and Adviser, Anil Srivastava said last month.
"We are in the midst of fourth technological revolution where there is a lot of integration of technology is taking place. With Make in India, we are targeting the generation of 10 crore (100 million) new jobs by 2020," he told a seminar in New Delhi.
Work in progress
It will, thus, be fair to say that the Make in India programme is a work in progress; its benefits will become tangible only after the plants and factories that are currently being built go on stream and start producing the goods they are designed to make.