Make in India has opened doors for companies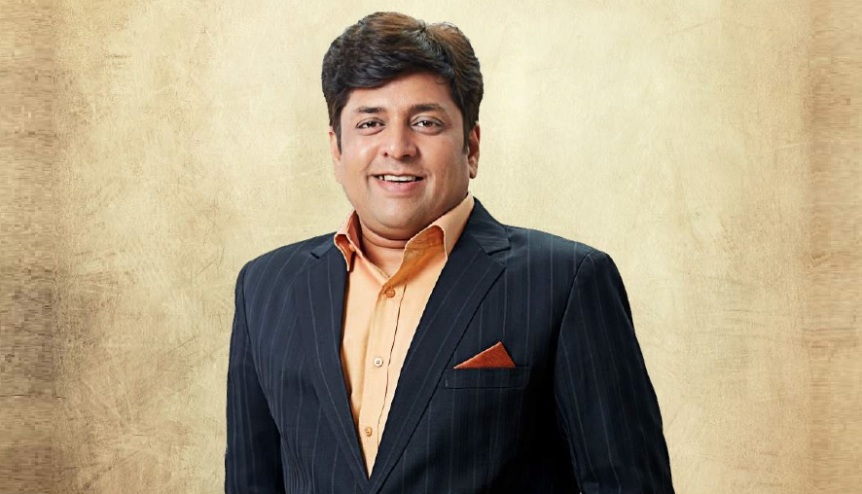 Alok Shrivastava, Director – Business Intelligence and Planning at Gionee India, talks 'India Investment Journal' through the China-headquartered smartphone manufacturers trajectory of growth in the country, its Make in India plans and gaining a competitive edge.
How have Gionee's Make in India plans progressed since its entry into the market?
The Make in India campaign has opened doors for the companies to build in India. India is one of the most important markets on the global map of Gionee and we have been seeing exponential growth here, which is only set to increase as we progress on our manufacturing plans in India.
Starting from last year, all Gionee devices sold in India have been manufactured in India as well. At present, we are in negotiation with the government. After it finishes, we shall have a fully operational manufacturing plant in Noida, thanks to the government's support through Make in India campaign.
What makes India an attractive manufacturing hub for smartphones? 
The support extended by the Indian government and the investor-friendly policies adopted by various states are some of the advantages that make India an attractive destination for establishing manufacturing units here.
Furthermore, smartphone penetration is lesser than 30 per cent in the country right now, which creates huge potential for companies to secure and expand their customer base in the country.
Are there hurdles that need addressing for India to take a global lead as a manufacturing base for international brands?
At Gionee, we have been nurturing the vision of establishing an entire eco-system around the smartphone manufacturing and retail business, by not just setting up our own manufacturing unit but also establishing ancillary facilities like hardware and accessories suppliers, design houses and R&D in India.
The push by Prime Minister Modi's government to promote local manufacturing of phones in phases is a welcome step. It will mean that all phones sold for Indian consumption will be made in India too. However, since the plan is in phases, accomplishing 100 per cent of local manufacturing for handsets would take some time to achieve.
How do you see the mobile phone market develop in India over the next few years?
India is one of the fastest-growing smartphone markets in the world and we are positive it will become a huge landing ground for innovation in the smartphone segment as the market is already on the cusp of a technological revolution.
Furthermore, the government has initiated various programmes leading the country to leapfrog to a paperless and cashless ecosystem, which further reinforces the use of smartphones. All of these factors, combined with the government's initiatives to establish India as a manufacturing hub for smartphones, will lead to a great deal of development in the sector.
Is the strong competition between service providers a welcome development?
The service providers in the market have been developing a strong but healthy competition. It is a welcome move for the customers, leading to dropping tariffs and an array of offers from them to choose for.
The competitively reasonable tariffs for 3G and 4G data plans are fulfilling the digital aspirations for a lot of customers who can now afford a smartphone and are also looking to explore high-speed data surfing and web browsing on their phones.
In fact, we at Gionee India also partner with select service providers from time to time to empower our customers with value-added services on specific devices.
Having said that, for the telecom industry, falling revenues might be a short-term concern. However, the telecom industry is a scale business and there is immense scope for all the players to grow and make profits even with low tariffs.
What are some of Gionee's future plans for India?
We will be focusing on a two-phase strategy. Starting from now until March 2018 will be in our Phase 1, wherein we will be targeting volume sales of 1 million per month with increased spends on BTL (below the line) activities in our marketing budget.
In our second phase that will follow post ensuring we have reached out to all prospective customers with our offerings, we will focus more on getting conversions at the counter.
How do you set your brand apart within a virtually flooded market for smartphones?
While more and more phone brands in India are looking at virtual sales and online-only products, we at Gionee India do not believe in flash sales and have steadfastly followed a different approach. Our focus is being an intuitive brand and knowing what keeps our customers happy and satisfied. Decoding the same, we aim to provide them with the best of innovation backed with a direct and long-term connect with them.
We emphasise on establishing a strong connect with the customers which we continue to build on even after the purchase. As a result, we have a presence in more than 42,000 retail outlets across 2,200 cities across India that we are looking to grow to 50,000 outlets. Also emphasising largely on offline retail in India, we do not allow online sales unless e-commerce players agree to sell at the price set by us, hence ensuring our customers get the best of our innovations at the most reasonable prices.