Make in India powers on renewables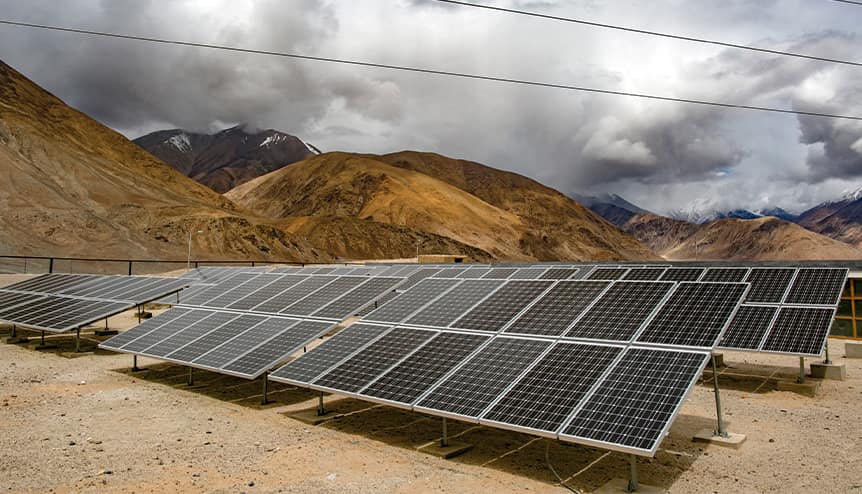 Editorial
The increasing focus on renewables in India is drawing in several foreign companies.
Earlier this year, it emerged that India's annual electricity generation from coal-fired utilities fell in 2019 for the first time in a decade, reflecting an increased use of renewable energy. The contribution of solar and wind energy to India's overall energy generation rose to 8.8 per cent, more than double their share of 3.6 per cent in 2015, according to official Indian government figures.
India has set some ambitious targets in this sphere and the UK is among the countries it counts as a frontline ally in meeting those targets. This cooperation threw up a whole new dimension in recent weeks as UK-based Faradion, the company behind non-aqueous sodium-ion cell technology for cleaner energy, announced plans to set up a production base in India for the supply of these batteries to the rest of the world.
The Indian government's Make in India mission has been pegged around this very concept of manufacturing in India to sell globally. And, the one thing the coronavirus crisis has brought into the spotlight is that the world will need India's production bases even more as there is growing discomfort around China's continued manufacturing predominance.
It is, therefore, the ideal opportunity for a multi-faceted approach from India – one that continues to attract manufacturing to its shores but also benefits from new technologies to enhance its own renewables landscape.
China's lead in what is increasingly seen as a less-efficient lithium battery production sphere needs a comprehensive counterpoint and that is where Faradion's sodium-ion technology becomes symbolic of the alternatives that the world can turn to – not just for its energy needs but also for its manufacturing requirements.