Luxembourg, a small country offering big opportunities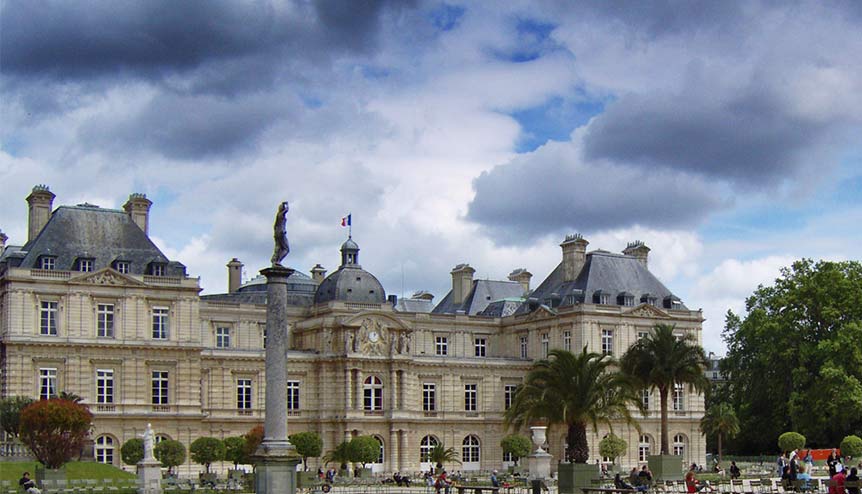 With a strong economy, multilingual skilled workforce and strategic location, Luxembourg offers Indian businesses several opportunities for investment and expansion.
For a tiny land locked country of +600,000 inhabitants, Luxembourg offers the discerning investor a wealth of investment opportunities. Its central location in Europe coupled with excellent air, road, rail and waterway infrastructure position the country as a competitive inter-continental logistics hub. With its strategic, central location as well as its close cultural and business links to the main EU markets. As the founding EU member, 12 European institutions are headquartered in Luxembourg. The country is also a member of the Schengen area which gives it access to over 26 markets, and a member of the Eurozone, which give sit access to 19 markets.
Have you read?
India and Central Europe could be poised to rediscover their old business partnership
It is time for Indian companies to make a direct connection with Europe
Indian entrepreneurs are among the best in the world
India-EU ties may be coming of age at last
Re-energising India-Denmark relations
India to spend $27 billion over 5 years to boost manufacturing
India and Italy revisit and re-energise their strategic ties
India: An emerging global manufacturing hub for the auto industry
Indian manufacturing: The road worth taking
Strong economy
Luxembourg is the 4th most global economy in the world. It has a AAA-rated economy and one of the highest GDP per capita in the world. In 2019, its GDP was 72.10 billion US dollars. The country has consistently experienced growth above the EU average (2.6 per cent in 2019) and low inflation (1.7 per cent in February 2020). It has the 3rd lowest public debt ratio in the EU (21 per cent of GDP in November 2019) and ranks as the 15th most competitive economy in the world. It also ranked as the 7th most resilient economy in the world in the FM Global Resilience Index, 2020
Skilled Labour force
Luxembourg boasts of a strong, diverse and skilled workforce. According to The Conference Board Productivity Brief, 2019, the country has the 2nd highest labour productivity in the world. The country attracts people from all over Europe. In fact, 74 per cent of its workforce consists of foreign nationals residing in Luxembourg and cross-border workers that commute every day from neighbouring countries. The 2020 Global Talent Competitiveness Index ranks Luxembourg 8th in the world. The country also has three national languages: Luxembourgish, German and French. In addition, English is widely spoken and frequently used as a business language. This makes its workforce multilingual and enables easy communication with most of Europe. The number of people employed in the country has increased by 70 per cent between 2000 and 2018. The country also ranks 1st in the world for economy and job security (Expat Insider, 2019).
Top sectors for Investment
1. Automotive and smart mobility
Luxembourg is one of the leading business hubs for automotive innovation and smart mobility. The country is part of an international automotive network consisting of over 300 automotive companies. It includes 7 large OEM manufacturing plants, production and R&D facilities of more than 20 global automotive suppliers, and 15 renowned research and technology organisations (RTOs) applicable to the automotive industry. Together, they create more than 220,000 highly qualified jobs. This network extends over six regions in Belgium, France and Germany with Luxembourg, and its dynamic and innovative automotive sector, at the very centre. With a total population of 11.5 million, the Greater Region area units the very best attributes and developments from Germany, France and the Benelux.
2. Cleantech
Luxembourg is home to a growing community of clean technology start-ups and SMEs, has a strong R&D clusters that specialise in sustainable construction, energy transition, water and wastewater treatment. There is also a wide array of new business opportunities for cleantech companies in Luxembourg. The demand for innovative solutions is driven by building projects with a cradle-to-cradle approach and the on-going reconversion of brownfield sites into eco-friendly districts. There is also a clear focus on developing smart mobility and supporting developments in fields such as clean transportation, shared mobility and intelligent transport systems (ITS).
3. Financial Services
Luxembourg is a renowned centre for corporate finance and hosts the headquarters of many multinational groups. Its unique cross-border expertise has attracted asset managers, private equity firms, wealth managers, banks, insurance companies, payment institutions and many other financial services providers from all over the world. In addition, its stock exchange boasts of more than 3,500 issuers from 100+ countries.
India and Luxembourg
India and Luxembourg enjoy close, warm and friendly relations, rooted in shared commitment to Rule of Law, democratic values and development.
The first ever meeting between the leaders of India and Luxembourg in 20 years was held on 19 November 2020 which saw three bilateral agreements being signed between Luxembourg Stock Exchange and State Bank of India, and again with India International Stock Exchange as well as Invest India. These agreements will act as stepping stones for accelerating cooperation in the financial services industry. It will enable the maintenance of security markets in both counties with a focus on ESG (environmental, social and governance) and green finance in the local market.
Coming Soon: An in-depth analysis on the first ever Luxembourg -India summit.