Why London attracts Indian companies, big and small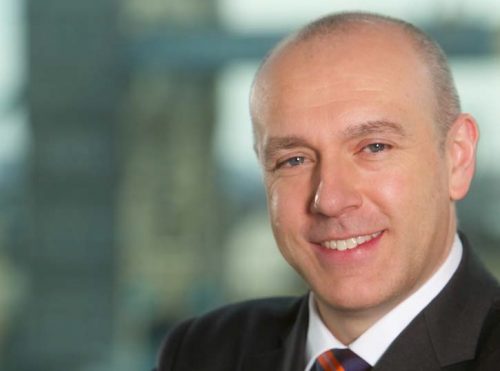 London attracts many of India's new adventurers looking to expand globally. A trade and investment expert from the mayor's team tells 'India Global Business' why that will continue to be the case in the New Year.
It is crucial London further strengthens ties with the great cities across India, because when it comes to business, we already share a special bond.
We wish to underline the message that London is open to investment, trade and talent, and also that we are ready to forge new special relationships with the commercial and cultural centres across India that can benefit all of our citizens.
India is already a huge investor in London, with Indian companies accounting for more than 10 per cent of foreign investment over the last 10 years. Only America invests more.
Prime Minister Modi's visit last year provided a great platform to further strengthen ties between India and the UK. This was demonstrated by the fact that over £9 billion worth of commercial deals were signed during Mr Modi's visit. These are deals that benefit both our economies.
London, the UK and India share a common vision for the future based on innovation, entrepreneurship and prosperous knowledge-based economies. As one the world's fastest growing economies, India is an important growth market for London companies. Likewise, ambitious Indian businesses looking to internationalise can take advantage of London's status as the world's leading international financial centre and Europe's largest technology and business hub.
I am keen to attract more investment to London. I want to see more businesses from India setting up offices here and using London as the platform to compete in the global market in the same way that great Bangalore and Mumbai companies such as Infosys, Wipro and Tata have done so previously. And I am keen to attract great talent from India to add to the creative and cultural mix of our great city; to learn from our unique mix of peoples and cultures and to export that experience back and apply it to the benefit of India.
I also wish to see, and am actively encouraging, London based companies to trade with, and invest in, cities in India. The UK is the biggest G20 investor in India with more than 500 British companies employing 700,000 people in India and generating more than £40 billion in revenues. Through the Mayor's International Business Programme, which we launched earlier this year, we will bring the next generation of exciting and innovative London companies to do business with their counterparts in the great cities across India. And London based companies with a footprint in India, such as the accountancy and business advisory firm BDO, are actively helping companies to do business in both directions.
The vote to leave the European Union does not alter the fundamental strengths of the UK and London economies nor why Indian business should consider partnering with us to grow truly global businesses.
According to the World Bank, the UK remains the World's fifth largest economy. We are growing and we pride ourselves on being an open, free market economy. These principles will remain at the heart of the UK's global trade policy. Leaving the EU will not change that.
The UK boasts one of the most competitive business environments in the world that ranks consistently in the top 10 in the world for ease of doing businesses. We are a low taxation economy with corporation tax at 20 per cent, the lowest in the G20, and set to be reduced to 17 per cent by 2020. The UK also offers tax incentives for R&D, low social taxation, a competitive location for holding companies and the most flexible labour regulations in Europe.
The EU referendum vote does not alter London's position as one of the world's truly global cities, a city which is open, welcoming, cultural and cosmopolitan. London remains the world's pre-eminent business city and is one of the most desirable cities in the world in which to live, work and build a global business. More than 200 languages are spoken in London and more than a third (37 per cent) of the capital's residents were born overseas.
London has four universities ranked in the world's top 50 as well as world leading specialist colleges such as the London School of Hygiene and Tropical Medicine, Central St. Martins and the Royal College of Art, which help to attract 100,000 international students to the city.
London ranks as Europe's leading destination for technology and financial services, and is the best city in which to build a European operation – according to a post-Brexit vote survey of over two hundred senior US tech execs, commissioned by London & Partners. The majority of tech execs surveyed viewed London as Europe's leading tech hub ahead of other cities such as Berlin, Paris and Dublin. While 57 per cent also view London as Europe's leading financial services centre ahead of Frankfurt, Zurich and Amsterdam.
Since the vote to leave the European Union, investment into London and UK-based technology companies remains strong, with London tech firms attracting over $800m in venture capital funding.
The Mayor of London, Sadiq Khan, has also recently appointed a team of business advisors, consisting of 16 established entrepreneurs and business figures, including 10 women, to help him make important decisions on London's economic future. The advisory board includes Nicola Mendelsohn, VP of Facebook's EMEA business, Inga Beale, CEO Lloyds of London and Nikhil Rathi, CEO London Stock Exchange.
London is continuing to grow its relationship with Indian business. As we share mutual strengths in technology and knowledge based businesses we, along with a range of established international businesses such as BDO, Santander, Newland Chase, Air India, Lalit Hotels, Usha Martin and the Invest in Great Britain campaign, have developed a programme called India Emerging 20 (IE20), an initiative to support 20 of India's fastest growing companies to achieve their global aspirations.
So now, more than ever, is the time to grasp new opportunities to ensure growth for both London and the great cities of India, but to also make sure that we don't lose some of the things that makes London the greatest city in the world.
David Slater is the Director of International Trade and Investment at London & Partners (L&P), the Mayor of London's promotional company, and its spokesperson on international business.
#LONDONISOPEN