Localisation can make individual economies more resilient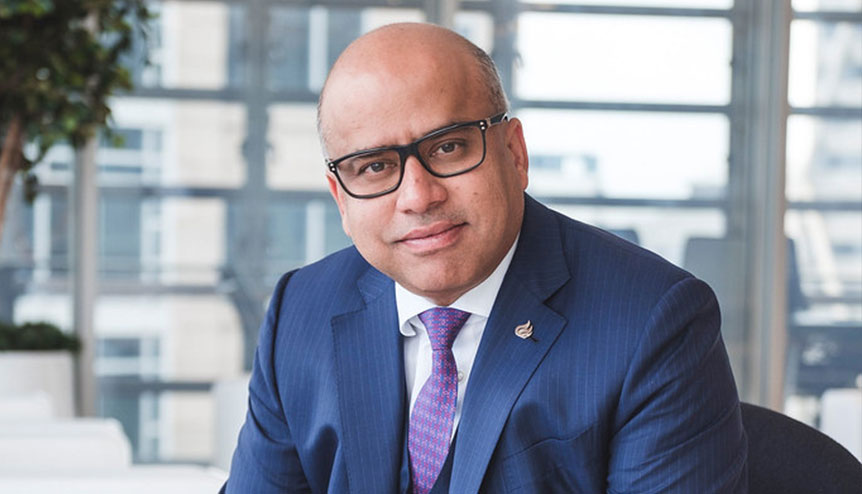 Interview
GFG Alliance acquired Adhunik Metaliks and Zion Steel earlier this year, making its entry into the Indian steel market. In this interview with India Global Business, Sanjeev Gupta, Executive Chairman, GFG Alliance, talks about how Covid-19 has impacted their plans for the company, about its sustainable GREENSTEEL model and the company's plans for India.
You entered the Indian steel market with Adhunik and Zion acquisitions just before the pandemic. How has Covid-19 impacted your plans for the company?
The Covid-19 pandemic is a once-in-a-lifetime challenge which has affected the lives of our 35,000 employees around the world. There's no denying that it has caused short-term pain in all the markets we operate in – but it has also underlined the need for the steel industry to change, to become more efficient and to upgrade its technology quickly.
The pandemic has prompted a greater focus on localisation, and on producing goods at home rather than relying on imports. We see opportunities for import substitution in India, and Adhunik Metaliks will be in a prime position to play a role in that.
Adhunik has a blast furnace and an electric arc furnace with capacity to produce 500,000 tonnes of steel annually. The associated Zion Steel rolling mill has a capacity of 400,000 tonnes a year. Our ambition, undimmed by the pandemic, is to take the overall capacity to at least 1 million tonnes in the next two to three years.
What are the steps being taken to have a strong business continuity plan for FY21?
As a global response to the Covid-19 pandemic, we have initiated an efficiency drive across GFG Alliance's businesses. Each of our companies around the world has been asked to come up with a plan to become 30 per cent more efficient. That means smart working, a closer look at raw material mixes and Value In Use, a re-examination of our office space needs globally and, in some cases, changes to the workforce.
We are confident that with these measures in place, we've got strong, robust businesses around the world. And the impact of the pandemic has concentrated minds – it has added urgency to the need to modernise and invest in more effective, lower carbon technology. So, it will speed up our efforts to drive change and create more sustainable steelworks around the world.
Can you tell us about the Greensteel model and the influence this sustainable approach could have on the steel industry as a whole?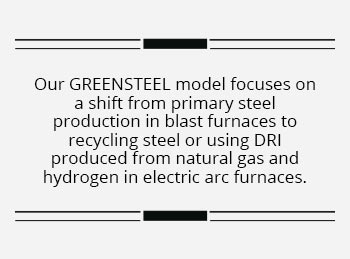 Producing steel accounts for almost 9 per cent of all carbon emissions globally – and with many countries committed to carbon neutrality by 2050, those emissions are simply unacceptable. Our GREENSTEEL model focuses on a shift from primary steel production in blast furnaces to recycling steel or using DRI produced from natural gas and hydrogen in electric arc furnaces.
A traditional steelmaking involves using coke as a reductant and energy source, which is highly polluting. 
Our approach is to take surplus scrap metal and melt it down in furnaces which can be powered with renewable fuels. Using this route, we can cut carbon emissions by two-third.
In addition, we are also trialling new technologies involving hydrogen in the production of steel. We anticipate that this strategy will allow us to become the world's first carbon neutral steel company by 2030.
How is GFG Alliance planning to contribute to Make in India initiative?
My father's business began in India and it remains a very special country for me. I fully support the Make in India initiative and I want GFG Alliance to play a part in contributing to the country's future prosperity. The initiative is focused on making the best of India's local resources and markets – and re-opening steel plants such as Adhunik is entirely consistent with that goal.
How do you see the current geopolitical tensions between US-China and India-China impacting the steel industry?
Geopolitical tensions are detrimental to global growth and to improving peoples' standard of living – and hence these developments are unfortunate. I would not want to comment directly on issues such as the India-China border dispute. All I would say is that localisation and boosting local manufacturing is a key part of GFG Alliance's strategy – and that can make individual economies more resilient, and able to withstand external pressures.
What new and emerging business opportunities do you foresee in the steel sector in India?
Our focus is on sustainable steel production, on green aluminium production and on renewable energy. We are looking for opportunities in these fields across India and beyond.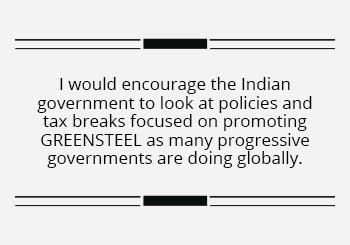 Do you think that there is a need for some specific policy initiative or changes on the taxation front for immediate results in the steel industry?
I strongly believe we are at the cusp of historic change in the steel industry globally.  Generations to come will talk about coal-based blast furnace steel production as an antique, a story of the past.  The future is GREENSTEEL based on recycling and on hydrogen steel.  I would encourage the Indian government to look at policies and tax breaks focused on promoting GREENSTEEL as many progressive governments are doing globally.
Apart from the steel sector, in which other sectors in India is GFG Alliance planning to invest in the next five years?
We would like India to be one of the major hubs of the GFG Alliance – like the UK, continental Europe, the United States and Australia. Beyond steel we have ambitions in green aluminium – that is either recycled aluminium or aluminium fuelled by sustainable power and renewable energy opportunities. We are an acquisitive group and we are always looking for opportunities.