Learning innovation in Indian banking and financial services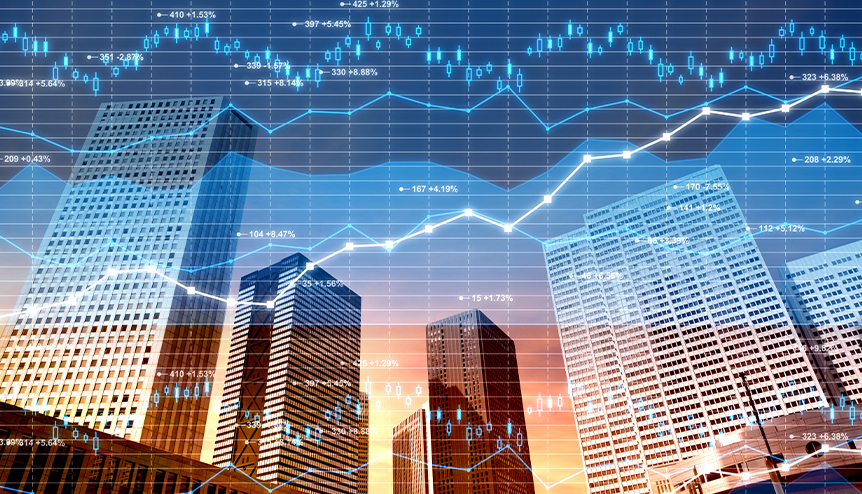 The recent collaboration between IMT Ghaziabad and Vlerick Business School aims to equip students with a global vision and a local sensibility.
Just as financial business leaders think worldwide, business schools must also think world-wide. It is a fact that best business schools are global, with campuses in different continents. Their best financial degrees are often in a partnership with other schools located overseas. Alliances between schools from different continents are built for offering the best international experience to their best students, which often translates into jobs with high salaries that, in turn, affects positively the rankings. Executive education does not know borders, with short and tailored programs that take place anywhere in the world. Last but not least, the reach of the growing market of digital learning is truly overarching and its full potential remains to be seen.
The relation between rankings and internationalisation and diversity is ubiquitous across the entire spectrum of business school's activities and stakeholders: junior and senior students, short and long programs, professors, staff, governance, alumni, accreditations, etc. Internationalisation and diversity are therefore a mindset that affects all the decisions of a business school.
In addition, the way learning occurs in business schools is shifting. Nowadays, a strong emphasis is put on learning, as opposed to traditional teaching, because teaching does not equal learning. Learning means evolution, and we know that evolution only happens with active participation in class. In some sense, we come back to the tenets of the Bauhaus school of arts, where art and design theory was combined with workshops. The student is at the centre of the learning journey, as learning requires experimentation that makes learning stick.
In this context, the Institute of Management Technology in Ghaziabad, Uttar Pradesh, and Vlerick Business School in Belgium have joined forces to co-develop the Post Graduate Degree on Management focused on Banking and Financial Services (PDGM BFS). This is a 2-year full-time program that offers a fine-tuned curriculum, combining courses on general management, fundamentals and advances on banking and financial services, and digital transformation.
The mission of the PGDM BFS is to support the banking and financial service industry with professionals. The combined knowledge of a European and an Indian business school prepare students to act locally and think globally.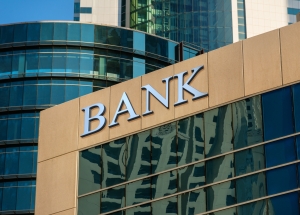 The banking and financial services industry is going since the 2008 great financial crisis through remarkable change. Banks and financial institutions are more supervised, quality standards have risen, digitisation is here to stay, systemic non-financial risks are emerging, and sustainability has become part of the strategic decisions, even at Board level. These four trends are global. The banking and financial service industry needs professionals that do not only know about the core business, but also about the best international practices, sustainability, and digital transformation that challenge traditional business.
Indeed, investment in IT and technologies has grown significantly in the banking and financial service industry: fintech, insurtech, crypto, cyber security, blockchain, ICO, AI, and predictive analytics are omnipresent buzz words in the industry. The applications of these technologies grow exponentially, and the most lucrative businesses of financial institutions are under threat by new disruptive tech savvy entrants.
In parallel, the banking and financial service industry needs to comply with regulations that increase both in number and complexity. These regulations are not only in terms of capital requirements, but also in terms of cyber security, data privacy, and transparency, to name a few.
The risk management function is entering in a new phase, with a focus on emerging non-financial risks, like cyber, and risks that before occurred rarely but they are today the central scenario, like climate and environmental risks. This calls for strengthening the early stages of identification and prevention of non-financial risk, building resilient systems that can withstand significant disruption and long periods of distress.
Social and sustainable responsibility is at the forefront of financial decision making. Old business models are no longer the reference point. New ways of social and inclusive thinking, as well as sustainable investments that bring value to the clients and shareholders, while protecting our planet, are becoming the bread and butter of the banking and financial service industry.
These four global trends are also present in India. The Indian banking and financial services sector serves the fastest growing economy in the world. India is expected to achieve a growth rate of around 7 per cent per annum for some years to come. The banking and financial service sector in India has traditional public sector banks, new entrants, and international banks, which can now set up fully-owned subsidiaries, which can operate like Indian banks.
The financial sector is at crossroads. The Reserve Bank of India is formulating policies to increase competition, digital growth is disrupting exiting business models and breeding a new set of technology-savvy customers, and adoption of best regulatory and sustainable practices developed in advanced economies are changing risk-management models. While all those changes pose threats, they also provide huge opportunities. Old Indian players have to make bold moves and relatively new players have to master the Indian contexts to build world-class finance companies.
All this means that the banking and financial services industry needs committed and skilled managers who are able to set the strategic direction for their company and serve as real change agents in this period of transformation. There is a need for new executives that turn threats into opportunities. Professionals that, in the current volatile economic, environmental, and political landscape, are prepared to be agile, adapt, and stay close to their customers and society at large at all times.
David Veredas is Full Professor at Vlerick Business School; Prof. Asish K. Bhattacharyya is Director, IMT Ghaziabad.