Last year's top inbound deals into India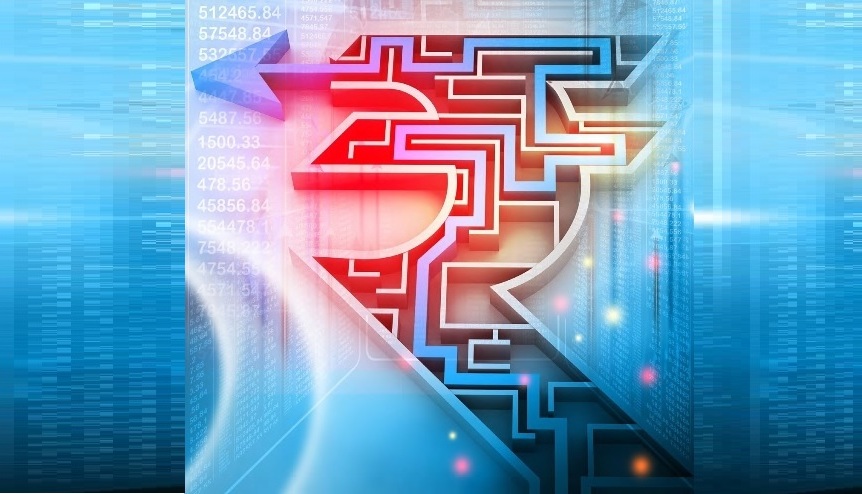 The Indian government kick-started the New Year with a major boost to the country's foreign direct investment (FDI) regime by liberalising norms for retail, civil aviation and pharmaceutical sectors. In this annual feature, India Inc. takes stock of 50 major FDI deals of the year just gone by.

MCE Holdings, Sandhar Tech in MoU
Malaysian automotive parts manufacturer MCE Holdings Bhd expects to further penetrate the India market through the signing of a memorandum of understanding (MoU) with India's Sandhar Technologies Ltd. The cooperation in the current stage would focus on the development, production, marketing and supply of MCE's existing range of products for automobile manufacturers located in India.
Amazon India partners with Gujarat
Amazon India signed a pact with the Gujarat Tribal Development Department to train and enable tribal entrepreneurs to directly sell their products to the former's platform as part of the 2017 Vibrant Gujarat summit. It will also engage with tribal artisans, especially women, across Gujarat to train them to make their products more attractive, appealing and marketable across the online domain.
XCMG to invest $150mn in India unit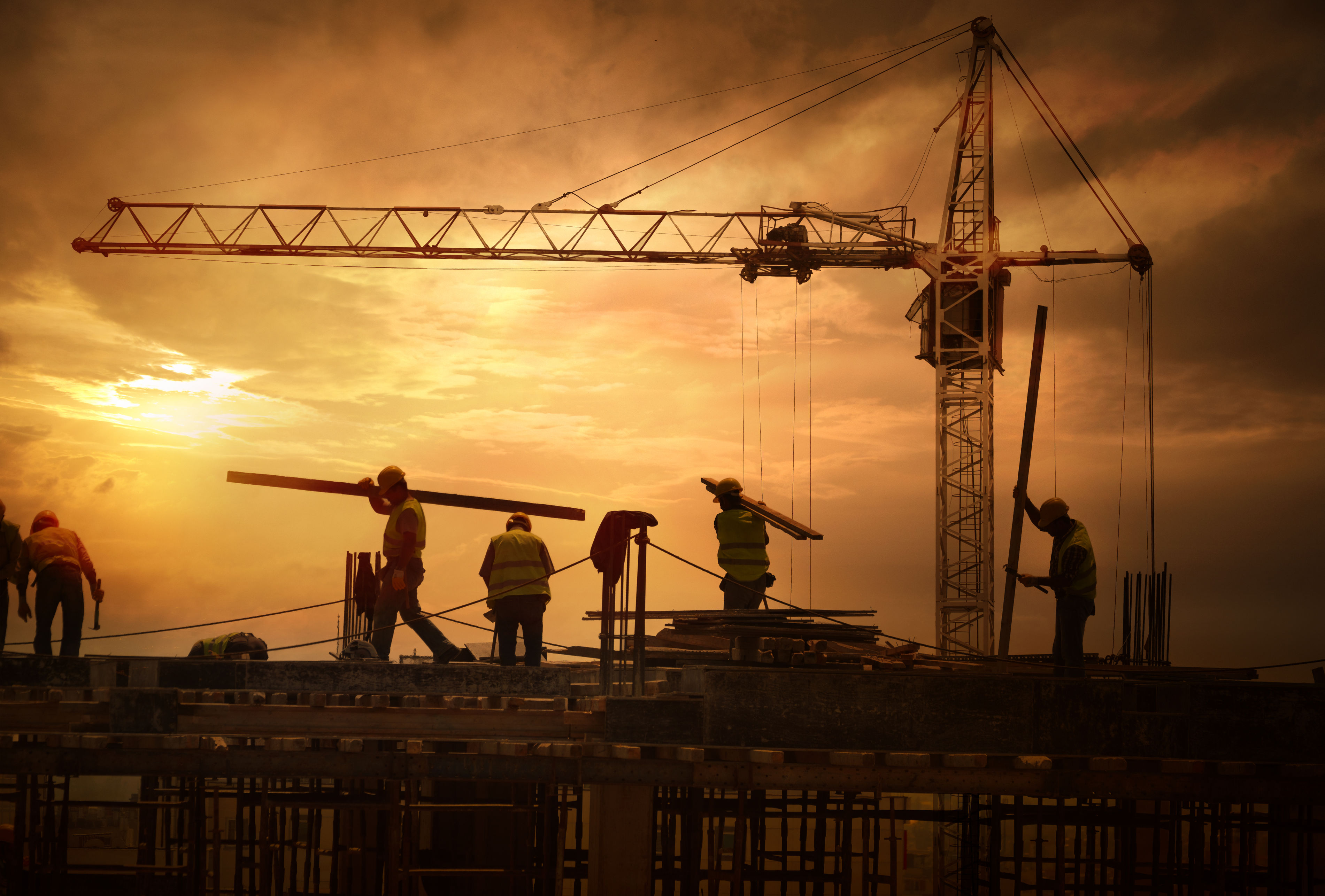 Chinese construction machinery maker XCMG Construction Machinery Company Ltd will invest $150 million in India. Anand Sundaresan, Chairman, Schwing Stetter Sales and Service, said the investment is part of the Make in India programme and that XCMG would produce construction equipment and material handling products. The proposed XCMG plant will be under a separate company and the products would be sold by the existing sales network of Schwing Stetter.
Vodafone to invest big in West Bengal
UK-headquartered Vodafone's India arm signed a memorandum of understanding (MoU) with the Mamta Banerjee led West Bengal government to invest Rs 3,000 crore ($469 million) for capacity augmentation and new business initiatives over the next three years. The MoU also aims at strengthening Vodafone's leadership position in the state and creating more employment opportunities.
France's Ingenico Group buys TechProcess

Paris-headquartered Ingenico Group acquired a 100 per cent stake in TechProcess Payment Services, which owns electronic payments platform Billjunction, for approximately Rs 600 crore ($94 million). Kumar Karpe, CEO, TechProcess, said: "Their (Ingenico Group) leading position in payment industry will help us accelerate our development and allow us to lead the offline-online convergence in India."
Reliance gets go-ahead for Dassault JV
Reliance Infrastructure Limited's (RInfra) defence arm, Reliance Aerostructure, received a go-ahead for its proposed joint venture with French major Dassault Aviation from the Competition Commission of India (CCI). The new JV will be named Dassault Reliance Aerospace Ltd (DRAL), in which the Indian partner will have a 51 per cent shareholding while the French firm will hold 49 per cent.
Peugeot buys India's Ambassador brand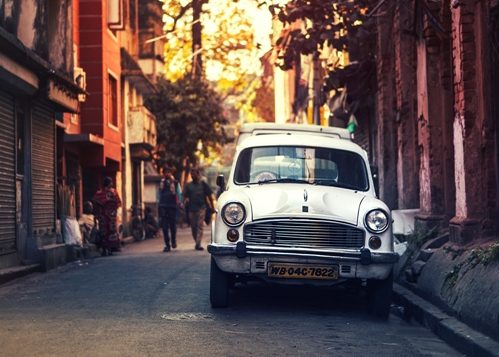 Iconic Indian car brand Ambassador has been sold by Hindustan Motors to the French manufacturer Peugeot for a nominal $12 million. Ambassador, one of India's most prestigious vehicles used across the government, was out of production since 2014. It is not clear whether Peugeot plans to revive the brand. The PSA Group, which makes Peugeot and Citroen cars, is yet to reveal which model it will build in India.
Chemplast Sanmar in JV with Kem One
Chennai-based Chemplast Sanmar formed a joint venture with French firm Kem One to set up a manufacturing facility for chlorinated polyvinyl chloride (CPVC) in Karaikal, Puducherry. The JV will be called Kem One Chemplast. The project, which is being set up at an estimated cost of Rs 325 crores ($51 million), will have technology from Kem One and a capacity of 22,000 tonne per annum (TPA) of CPVC resins.  It will also manufacture CPVC compounds.
Britannia forms JV with Greece's Chipita
Indian FMCG major Britannia Industries entered into a joint venture with Greek firm Chipita SA to produce and sell ready-to-eat croissants in India. The estimated investment in the JV, Britchip Foods Ltd, in Phase I is around Rs 100 crores ($15.6mn). As per the agreement, Britannia Industries will hold 60 per cent of the total share capital of the JV and Chipita SA will hold the rest.
Sumitomo in Karnataka steel mill pact
Indian steel maker Mukand Ltd and Sumitomo Corp of Japan signed an agreement to form a joint venture that will set up a rolling mill in Hospet, Karnataka. The JV, Mukand Alloy Steel Pvt Ltd (MASPL), will set up the mill with an initial capacity of 375,000 tonnes per annum. Mukand will hold 51 per cent stake in the JV and Sumitomo 49 per cent equity with an enterprise value of Rs 2,820 crore ($441 million).
Phoenix Mills strikes Canada deal
Canada Pension Plan Investment Board (CPPIB) and Indian mall developer, Phoenix Mills Limited (PML), have formed a strategic investment platform to develop, own and operate retail-led mixed-use developments across the country. Island Star Mall Developers Pvt Ltd (ISMDPL), a PML subsidiary that owns Phoenix MarketCity in Bengaluru, will serve as the platform. CPPIB will initially own 30 per cent of the platform with an equity commitment of around Rs 724 crore ($113 million).
Russia gives nod to India helicopter JV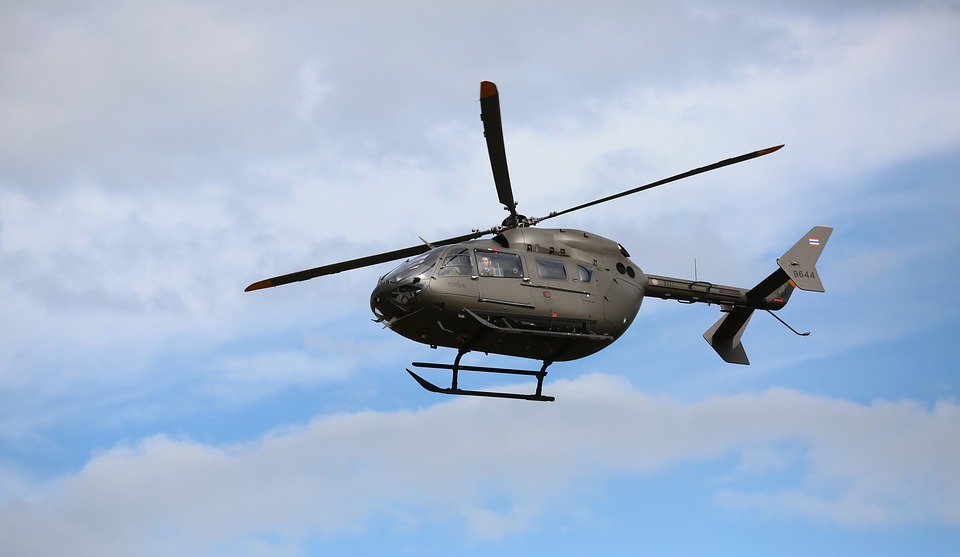 Russian President Vladimir Putin gave the go-ahead for setting up an Indo-Russian joint venture for the production of Kamov military helicopters for India under a $1-billion deal inked in 2015. Hindustan Aeronautics Limited (HAL), Russian Helicopters and Rosoboronexport are set to finalise the terms of setting up a new joint venture, which will oversee the supply of 60 Kamov-226T helicopters to India in fly-away condition and 140 to be manufactured in the country.
UK firm acquires India's SVG Media
UK-headquartered Dentsu Aegis Network acquired India's leading independent digital agency SVG Media from the Smile Group. SVG Media includes three flagship brands — DGM, Komli and Seventynine. This acquisition also marked the India launch of Columbus, the Asia-Pacific digital marketing agency of Dentsu Aegis Network. After the acquisition, SVG Media has been rebranded as SVG Columbus.
Punj Lloyd arm bags Saudi Arabia order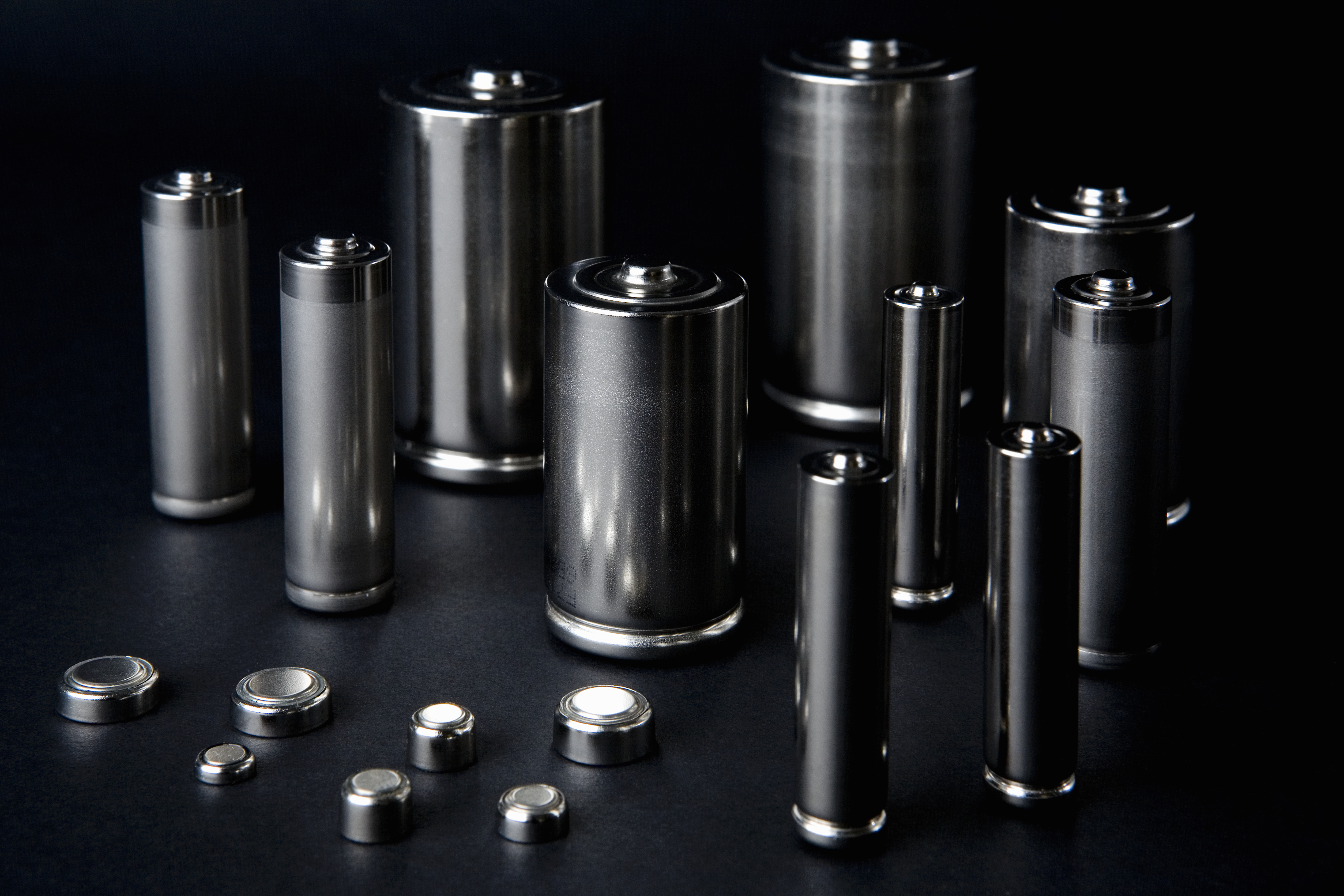 Punj Lloyd's overseas subsidiary, Dayim Punj Lloyd, won the Clean Fuels Interfacing Facilities Project by the Yanbu Aramco Sinopec Refining Company Limited (YASREF) in Yanbu, Saudi Arabia. It is worth Rs 321 crore ($50 million). Its objective is to interface YASREF with the Aramco Yanbu Refinery to supply low sulphur clean transportation fuel – diesel and gasoline – for domestic distribution. The pipeline system will also contain provision to transport YASREF refined products to the western regional pipeline hub.
BHEL bags $1.56bn contract from Bangladesh
Bharat Heavy Electricals Limited (BHEL) bagged its largest-ever export order, valued at Rs 10,000 crore ($1.56 billion), for setting up a thermal power project in Bangladesh. The order has been secured from Bangladesh India Friendship Power Company (Pvt) Limited (BIFPCL). BHEL's scope of work in the project includes design, engineering, manufacture, supply, construction, erection, testing and commissioning of the 1320MW thermal sets with ultra-supercritical parameters on turnkey basis.
CJ Korea Express buys Darcl Logistics stake
South Korean parcel delivery service company CJ Korea Express acquired a 50 per cent stake in India's medium-sized logistics and transport company Darcl Logistics Ltd. for $50.6 million.
Through Darcl, CJ Korea Express will be able to enhance its logistics capability across the Asian continent by broadening its courier networks. The company also plans to seek more merger and acquisition targets abroad to bolster its presence in the global freight transport market.
Xander, APG buy Chennai IT SEZ for $350mn
The Xander Group Inc. and APG Asset Management NV have bought an information technology (IT) special economic zone (SEZ) in south Chennai for around $350 million from a joint venture of Shriram Properties' and Infrastructure Pvt. Ltd and private equity fund SUN-AREA Property Partners. The SEZ is part of "The Gateway" project in Chennai's Tambaram area. The 60-acre project has about 4.5 million sq. ft of IT office space, of which 1.8 million sq. ft is already developed and operational.
MHP, Invilogic strike global partnership
Hyderabad-based design automation start-up Invilogic Software, ENIT Invilogic GmbH and MHP, an arm of Porsche in Germany, have announced a global partnership to offer design automation solutions. Under the partnership, these companies plan to jointly develop and design automation technologies that cut short product development costs and reduce the design time for automotive and manufacturing industries worldwide.
Panasonic, TCS tie up for innovation centre
Panasonic India will open its first India innovation centre in Bengaluru in collaboration with Tata Consultancy Services (TCS). With a team of 60, the centre of excellence will primarily focus on building technological solutions around internet of things and artificial intelligence. It will look into mobility, energy storage space, security and surveillance, connected community or smart homes and industrial and financial solution. The centre will also incubate start-ups, which will be located in TCS' Bengaluru premises.
Alibaba buys majority stake in TicketNew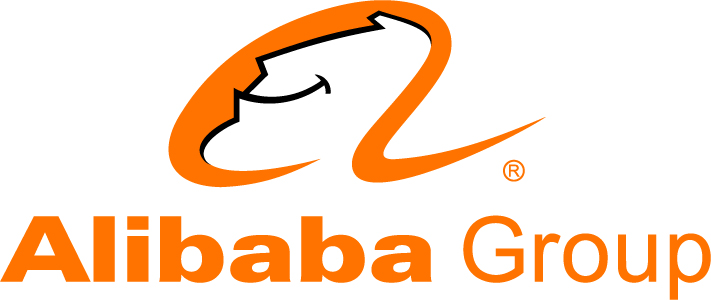 Alibaba Pictures, the entertainment unit of China's ecommerce major Alibaba Group, acquired a majority stake in Chennai-based start-up TicketNew. Post-acquisition, Alibaba will have four representatives on TicketNew's board and the firm's promoters will have two of their representatives. TicketNew founder and CEO Ramkumar Nammalvar will continue to spearhead the business. TicketNew will continue working as an independent entity as Alibaba further plans to invest $18.65 million in the start-up.
Warburg Pincus picks up Tata Tech stake
Private equity firm Warburg Pincus will invest $360 million to acquire 43 per cent equity stake in engineering services provider Tata Technologies Limited. Warburg Pincus will purchase about 30 per cent from Tata Motors Limited and its subsidiary Sheba Properties Limited, as well as the entire 13 per cent stake held by Tata Capital. C. Ramakrishnan, CFO, Tata Motors Group, said the "partial disinvestment" was part of the company's plan to strategically monetise.
RIL, BP to invest in India's energy sector
Reliance Industries Ltd (RIL) and BP will invest further Rs 40,000 crore ($6.25 billion) in their jointly owned KG (Krishna Godavari) D6 gas block off India's eastern coast. This investment by the Reliance-BP partnership came after a gap of eight years and is expected to bring down India's energy imports considerably. RIL chief Mukesh Ambani said the two companies have also agreed on strategic cooperation, under which they will jointly explore options to develop differentiated fuels, mobility and advanced low-carbon energy businesses.
LG, Vedanta JV to invest $2.5bn in Mihan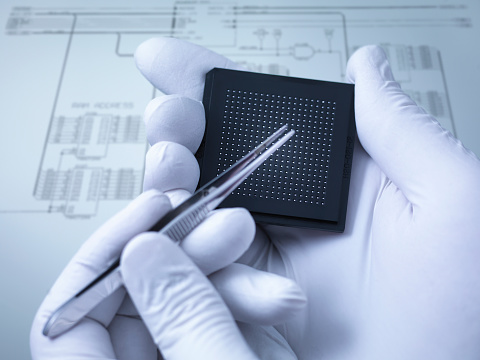 Maharashtra Chief minister Devendra Fadnavis announced that Twinstar company, which is a joint venture between India's Vedanta Group and Korean company LG, will set up an electronics product manufacturing facility in Mihan investing Rs16,000 crores ($2.5 billion) and creating a large number of jobs. The company will manufacture electronic hardware and has already purchased land to avail of an Indian government scheme.
Chinese firm makes real estate foray
Chinese construction major CNTC has formed a joint venture with Bengaluru-based Golden Gate Properties to mark its foray into the Indian real estate space, where it will invest over Rs 2,500 crores ($390 million) in two projects to begin with. The newly-formed entity, Golden Gate-CNTC, plans to invest $1 billion in the next two years on realty projects. The JV will develop more projects that will comprise commercial, residential and mixed use projects.
Bajaj, KTM to make Husqvarna bikes in India

India's Bajaj Auto Ltd and Austrian sports bike maker KTM announced plans to expand the scope of their agreement to make the Husqvarna Motorcycles brand global and scale up the business. Under the widened scope of the partnership between Bajaj and KTM, the first Husqvarna models — Vitpilen 401, Svartpilen 401 and Vitpilen 701 — will be produced in Mattighofen, Austria, and launched in early 2018. Later in 2018, the Vitpilen 401 and Svartpilen 401 production for the global markets will be transferred to Bajaj's Chakan factory.
Google acquires AI start-up Halli Labs
Google has acquired newly-launched Bengaluru-based AI (Artificial Intelligence) start-up Halli Labs for an undisclosed amount. The acquisition will allow Google to utilise Halli Labs' advanced AI and ML (Machine Learning) technologies to upgrade older domains and platforms for better performance. The Indian firm will be part of Google's Next Billion Users initiative, which is aimed at expanding the search engine giant's user base by tapping into up-and-coming markets like India.
KKR buys stake in Radiant Life Care
Global private equity major KKR has agreed to invest $200 million for a 49 per cent stake in the hospital management firm Radiant Life Care, which runs Mumbai's Nanavati Hospital and BLK Hospital in New Delhi. Abhay Soi, Radiant's Founder and Chairman, said that KKR and Radiant managements will work together to expand the company's footprint across the metros to make high-quality healthcare services more accessible, to drive health tourism business, and also organ transplants.
Paytm, AGTech form JV for online gaming
Hong Kong based lottery firm AGTech Media, in which Alibaba Group holds a controlling stake, has entered into a joint venture with India's leading mobile wallet and payments firm Paytm to set up a gaming company in India. Paytm will hold 55 per cent while AGTech group will own 45 per cent in the new venture. The companies will together invest $16 million in the JV, which will offer mobile games and user engagement activities to Indian consumers.
Sembcorp raises stake in Indian unit
Singapore-based power producer Sembcorp Industries Ltd has increased shareholding in its India-focused renewable energy company Sembcorp Green Infra to 72 per cent for an estimated $15.7 million. The investment is aimed at funding the company's growth in the renewable sector in India. Under the terms of the deal, Sembcorp's wholly-owned subsidiary, Sembcorp Utilities, subscribed to an entire rights issuance by Sembcorp Green Infra.
Essar Oil clinches Rosneft pact

A Russian oil major Rosneft led consortium closed its $12.9-billion purchase of Indian refiner Essar Oil. The deal marks the biggest foreign acquisition ever in India after Russian state-run Rosneft and its partners – global trader Trafigura and Russian fund UCP – purchased a 98.26 per cent stake in Essar Oil in a deal announced in 2016. Rosneft and its partners are acquiring Essar's oil refinery in Vadinar, Gujarat, which can process 400,000 barrels a day of crude. The deal includes a port, a power plant and 3,500 fuel stations.
Accenture in Bengaluru innovation deal
Bangalore International Airport Limited (BIAL) signed an agreement with Dublin-headquartered Accenture to set up a co-innovation centre at the Kempegowda International Airport in Bengaluru. The centre will incubate and develop digital solutions using future-ready technologies to provide more engaging passenger experience. Accenture would help define a digital road map for BIAL and develop tailor-made solutions using a combination of digital technologies including IoT, advanced analytics, AI, robotics, in addition to social and mobile platforms.
Saab, Adani partner for fighter jets contract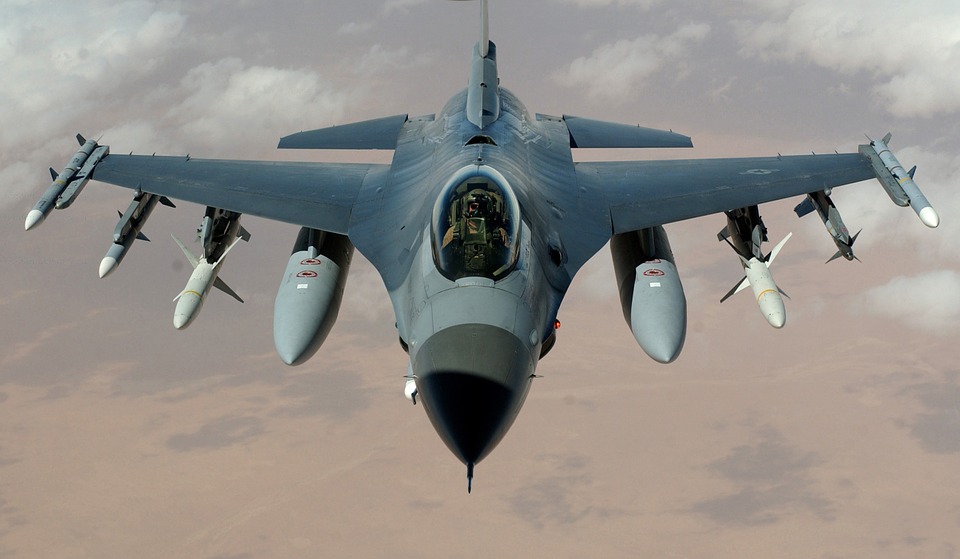 Sweden's combat aircraft manufacturer Saab has tied up with India's Adani Group to bid for a contract to make fighter aircraft in India. The Saab-Adani partnership would be aimed at producing planes under India's new "strategic partnership" policy. Under this new defence partnership policy, a foreign aircraft maker can collaborate with an Indian firm to help develop a world-class indigenous aeronautical base that India wants to create.
Transsion picks majority stake in Spice Mobile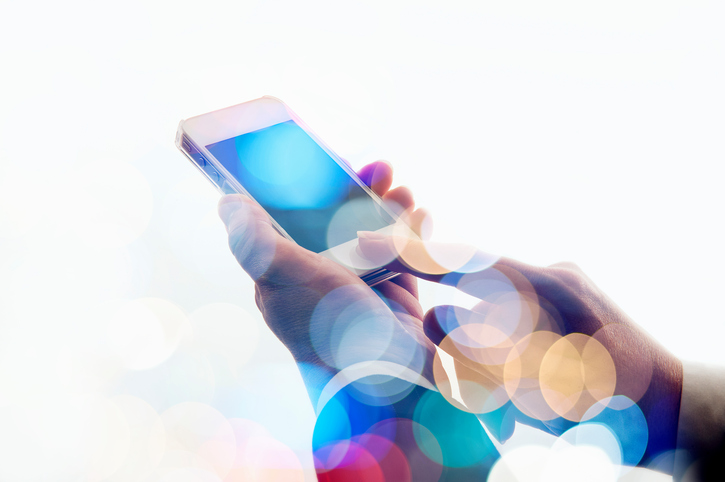 Chinese communications firm Transsion Holding has picked up 80 per cent stake in Spice Mobile as it aims to garner a larger market share in the fiercely competitive Indian mobile handset market. In the joint venture company, Transsion holds 80 per cent stake while the Modis of the Spice Group hold the remaining 20 per cent. With this deal, Transsion is handling the manufacturing, sourcing and marketing of all Spice brand phones in India.
Blackstone Group to buy IARC
American alternative asset management firm Blackstone Group will acquire a controlling stake in Mumbai-based distressed asset buyer International Asset Reconstruction Co. Pvt Ltd (IARC). According to the agreement, Blackstone will initially invest about $150 million for a large minority stake, which can be subsequently raised to a majority one in a couple of years.
Fosun to cut Gland Pharma stake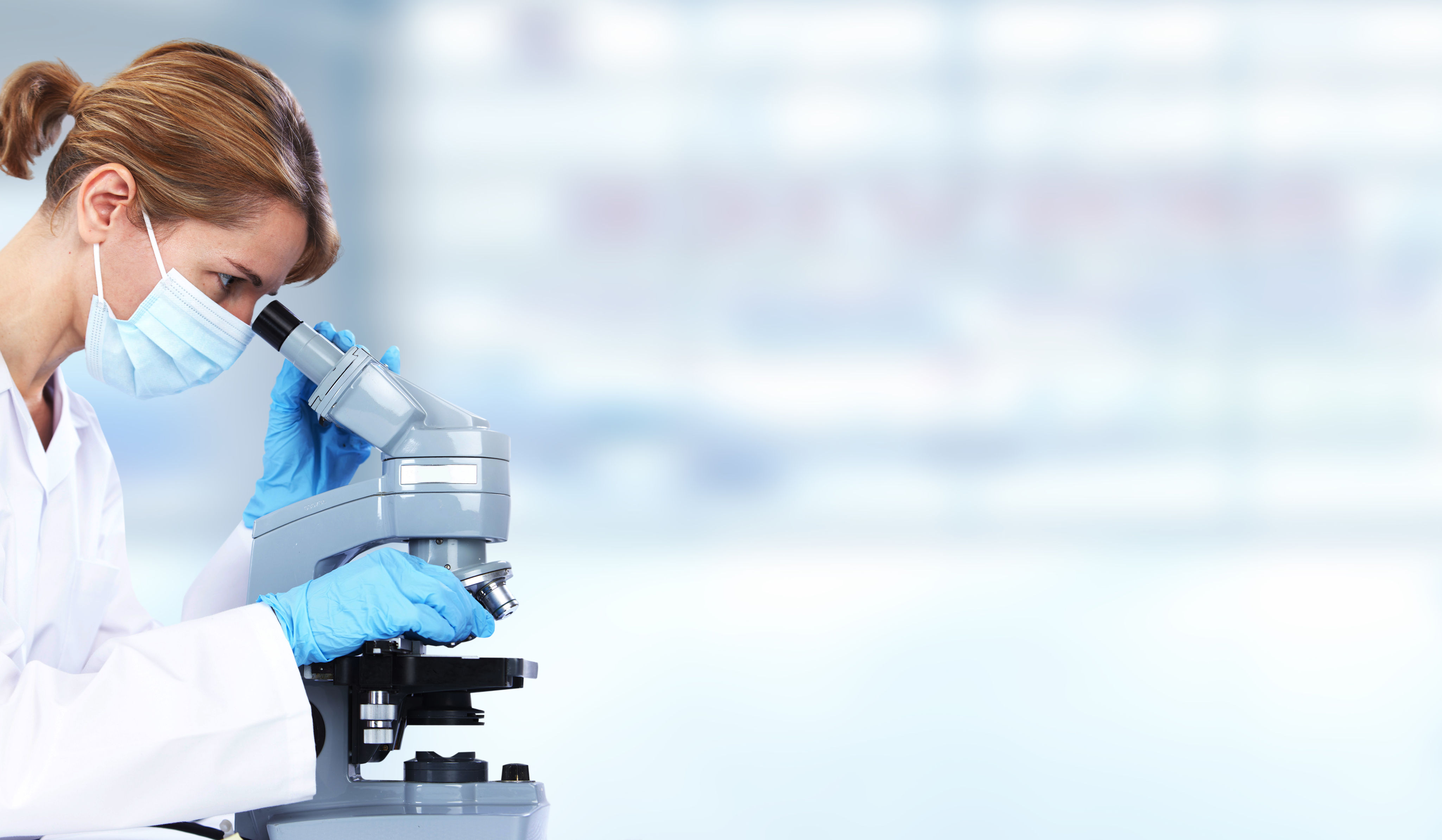 China's Fosun Pharmaceutical Group decided to reduce the size of the stake it will buy in Hyderabad-based Gland Pharma to 74 per cent, from the initial target 86 per cent that valued at about $1.26 billion. The new plan would involve investment of no more than $1.09 billion. The deal would allow Gland to manufacture some of Fosun's biosimilar drugs for the Indian market and give it better access to other markets where Fosun already has a strong presence.
Temasek buys Manipal Hospitals stake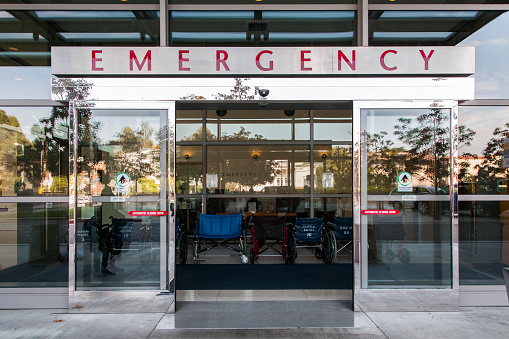 Singapore-based Temasek Holding agreed to acquire an estimated $150-million (Rs 1,000 crore) stake in Manipal Hospitals in a deal that could turn the Bengaluru-based private healthcare network into an industry consolidator. It will buy existing private equity investor True North's 16 per cent stake in Manipal Health Systems, which runs a hospital chain of around 5,000 beds. The move values Manipal Hospitals at Rs 6,500 crores ($1 billion).
LinkedIn India to upskill blue-collar workers
Professional networking firm LinkedIn has partnered with vocational training company IL&FS Skills Development to bring blue-collar jobs on its platform. The initiative is part of the government's Skill India programme. As part of the programme, Mumbai-based IL&FS Skills will design and provide skilling modules and training environment, while LinkedIn will help students find a job. The initial batch of 400 people will be trained in the hospitality sector and the programme will be extended to other industries later.
India, EIB ink pact for Bangalore Metro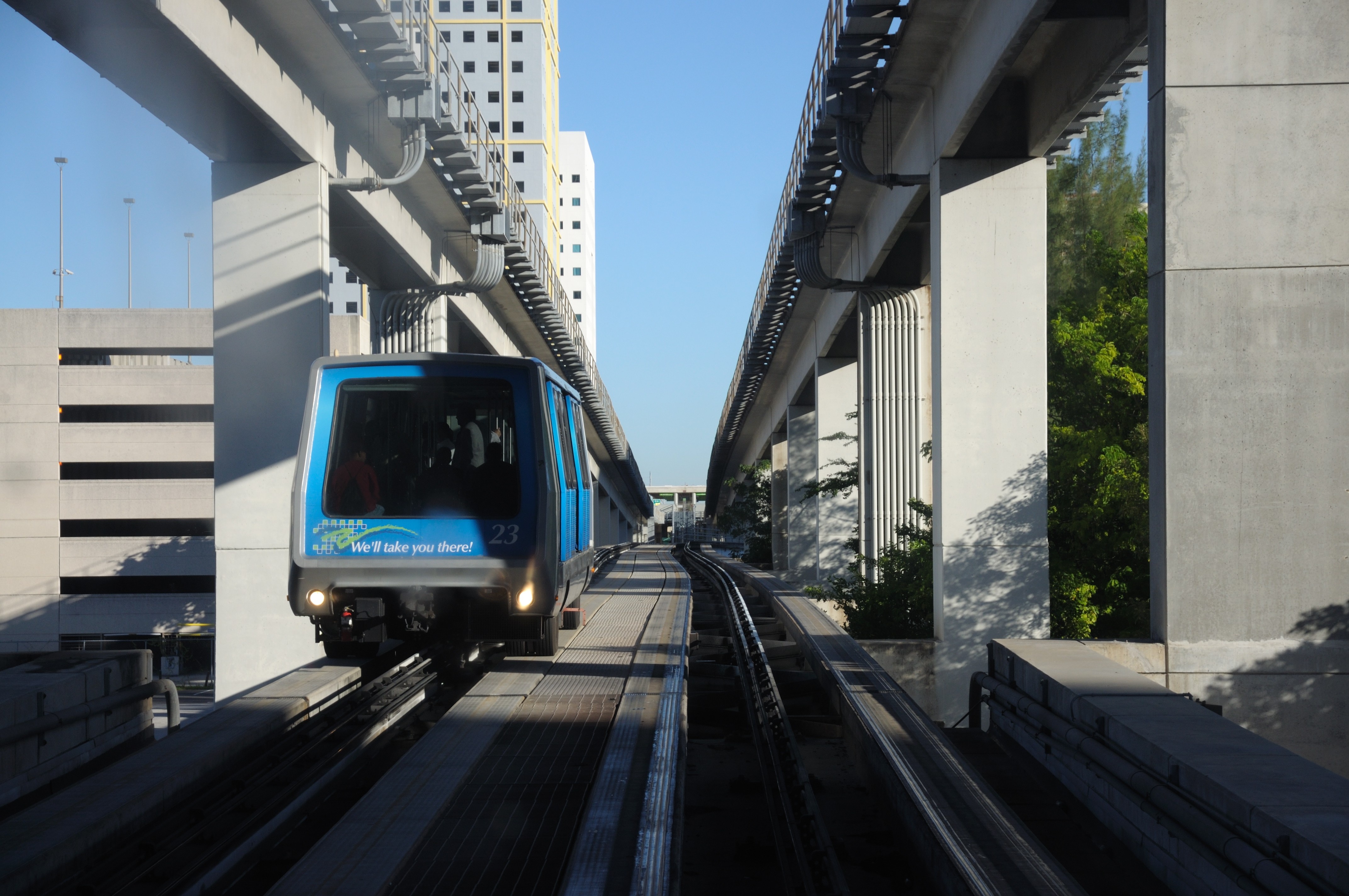 India and European Investment Bank (EIB) signed the finance contract for lending of €300 million for the Bangalore Metro Rail Project phase-II. It is to be jointly financed by the EIB (€500 million) and Asian Infrastructure Investment Bank (€300 million).The project relates to the extension of East-West and North-South lines for Bangalore Metro Rail, which includes a total length of 72.095 km (13.79 km underground) and 61 stations with 12 underground stations. The project implementation period is five years from the date of commencement.
Allianz in $500mn Indian partnership
Allianz Group, a Germany-based global insurance firm, has partnered with construction major Shapoorji Pallonji Group to set up a $500-million real estate fund—SPREF II—which will invest in commercial office properties in India. This deal forms part of Allianz's strategy to allocate around five per cent of its global real estate portfolio to the Asia Pacific region.
Allianz will own 50 per cent of the platform, and the remaining will be held by long-term institutional investors. The fund plans to raise $500 million in equity.
Carlyle strikes deal with Chennai's VRCM
Global private equity fund Carlyle Growth will buy Chennai-based Visionary Revenue Cycle Management (VRCM), a provider of healthcare solutions, for $65 million (Rs 420 crore) from the company's promoters and venture capital investors. Carlyle may consider merging VRCM with Allsec Technologies, another business process outsourcing company that it owns, to build scale and later exit the market.
US firm buys Idea, Vodafone towers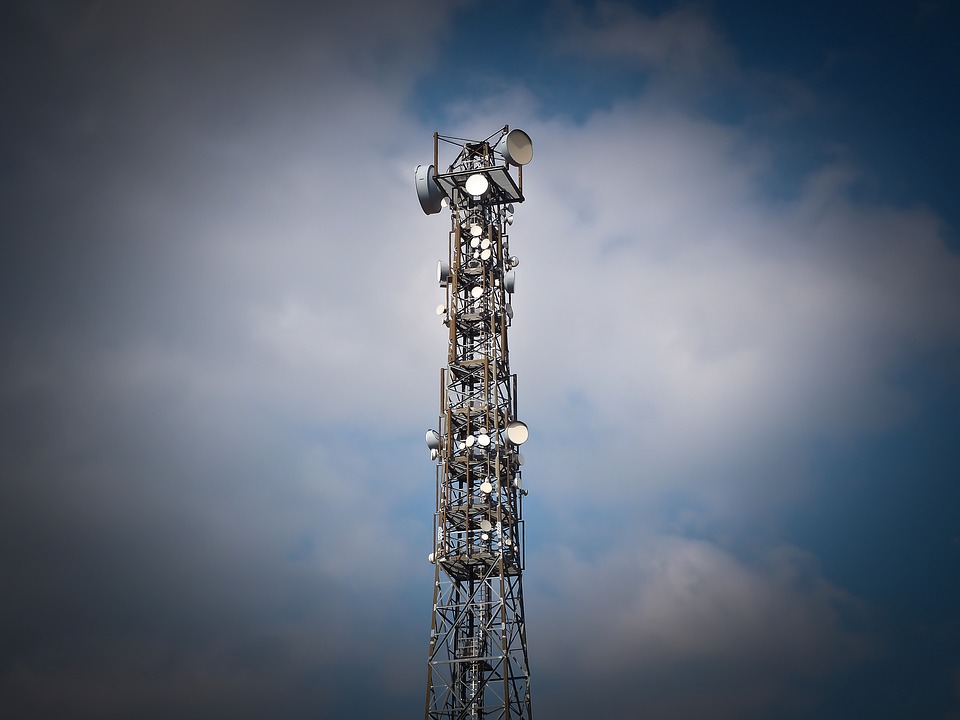 Vodafone India and Idea Cellular Ltd have agreed to sell their standalone tower businesses in India to the local unit of American Tower Corp (ATC) for an aggregate enterprise value of Rs 7,850 crore ($1.2 billion). Idea will sell its entire stake in ICISL and Vodafone India will sell business undertaking to ATC TIPL, a majority owned subsidiary of American Tower Corporation, to implement the deal. The deal is expected to close during the first half of calendar year 2018.
Creador invests in Ujjivan Financial Services
Private equity (PE) firm Creador has invested Rs 215 crore ($33 million) in Bengaluru-based Ujjivan Financial Services Ltd. Creador said that Ujjivan has demonstrated a strong financial track record, with its assets under management growing by nine times between 2012 and 2017 to Rs 6,400 crore ($685 million), and with its return on assets and return on equity averaging at 3 per cent and 15 per cent, respectively.
IFC, HDFC create affordable housing fund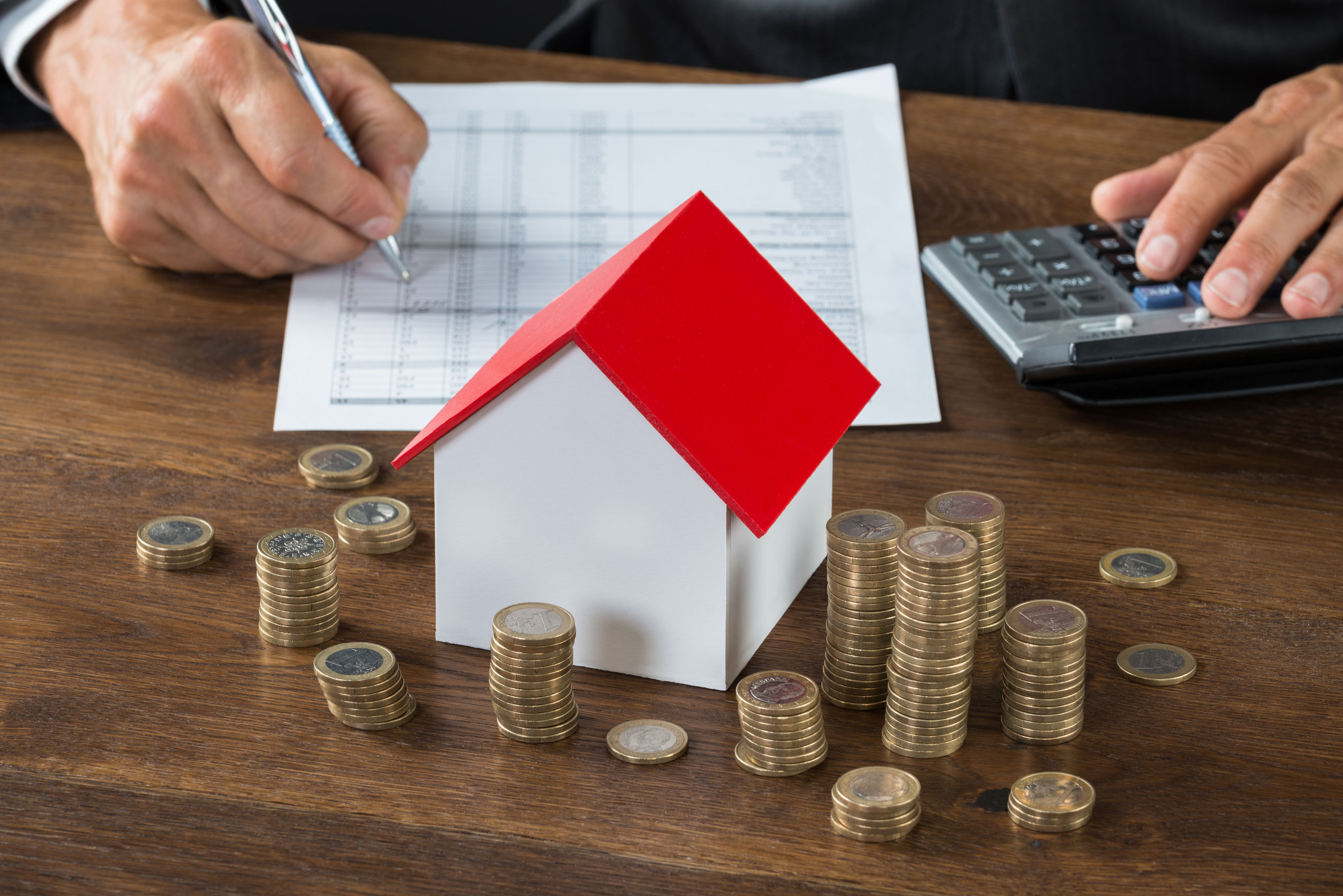 International Finance Corporation (IFC), the private-sector investment arm of the World Bank, has teamed up with mortgage lender HDFC to create an $800 million fund dedicated to affordable housing in India. IFC will pump in $200 million through masala bonds that will be listed on the London Stock Exchange while the rest would come from HDFC. The fund will support affordable housing projects under the central government's Pradhan Mantri Awas Yojna, which aims to achieve Indian Prime Minister Modi's vision of 'Housing for All' by 2022.
Fairfax buys stake in Tata's BPO firm

Fairfax Group has agreed to buy a 51 per cent stake in Hyderabad-based business process outsourcing (BPO) company, Tata Business Support Services (TBSS), for Rs 153 crore ($23.5 million). Fairfax Group, through its Bombay Stock Exchange (BSE) listed Quess Corp, will acquire the majority stake in TBSS. The transaction values TBSS, including its debt, at Rs 330 crore ($51 million). Quess Corp will buy the stake in TBSS from Tata Sons and Tata Capital. Tata Sons will continue to hold the remaining 49 per cent stake in the entity.
SoftBank to acquire part stake in Ola
Indian online transportation network company Ola's largest investor SoftBank is likely to acquire an additional 10-12 per cent stake in its parent company ANI Technologies. Japanese MNC SoftBank is reportedly planning to buy the additional stake from Ola's second-largest investor Tiger Global. It will pay Tiger Global around $400-500 million to give it a partial exit. Tiger Global holds around 12-15 per cent stake, while SoftBank holds 25 per cent in the Bengaluru-based taxi ride hailing firm.
Lotte to acquire Havmor for $152mn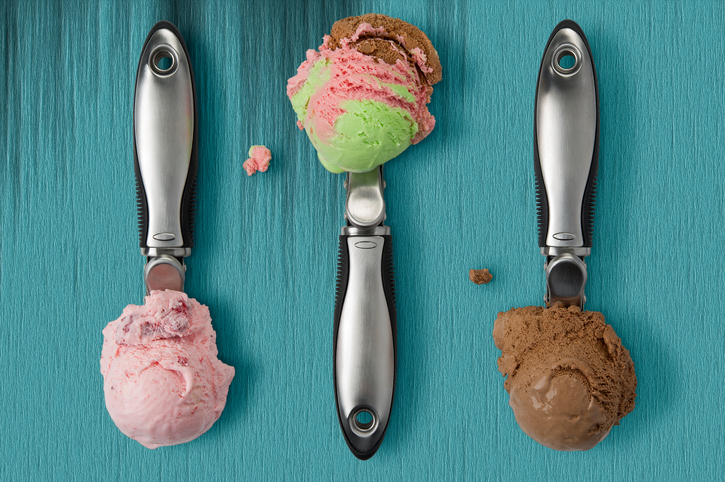 South Korean conglomerate Lotte Confectionery Co. Ltd agreed to acquire Havmor Ice Cream Ltd for 164.5 billion won ($152 million). Lotte said that it will acquire all of Havmor's 10 million issued shares in cash from the founding Chona family. The deal will help Lotte expand its business in India, where it already sells gums, candies and snacks through Chennai-based Lotte India Corporation Ltd.
Canada fund to buy ReNew Power stake
Canada Pension Plan Investment Board plans to buy around 15 per cent stake in Gurugram-based ReNew Power for $330-350 million to become the third-largest shareholder in the renewable energy company. Canada's largest pension fund will pick up convertible preferential shares issued by ReNew Power for $200 million and acquire another 6.33 per cent from the Asian Development Bank.
Tata, Daewoo JV wins $850mn Mumbai project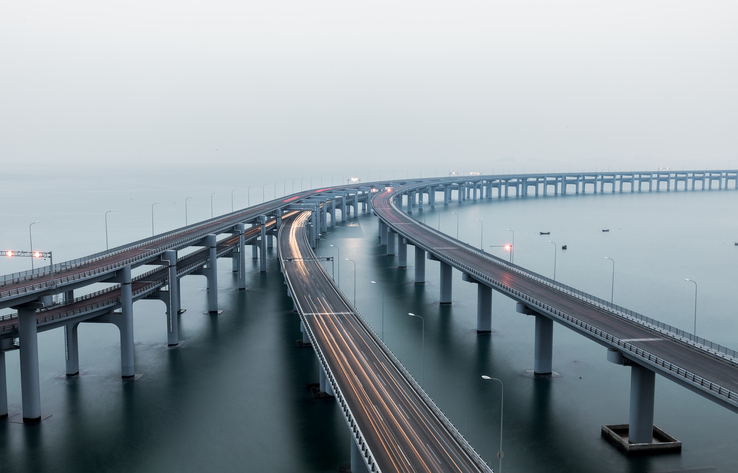 Tata Projects Ltd, through a joint venture with Daewoo E&C of South Korea, has secured a $850-million contract (Rs 5,612 crore) to design and build a part of India's longest sea-bridge, Mumbai Trans Harbour Link. The package awarded to Daewoo-Tata Projects JV involves the construction of a 7.8-km-long bridge section across the Mumbai Bay, including Shivaji Nagar Interchange at Navi Mumbai, which is a complex stretch.
EKKI Pumps eyes European strategic pact
Coimbatore-based EKKI Pumps revealed it is in the final stage of inking a deal with an unnamed European pump major to form an international strategic alliance. As part of the agreement, the partners will be setting up a new greenfield facility – planned in three shortlisted southern states or Gujarat. The alliance will help EKKI get a complete range of products and enable it to enter the industrial application segment.
Airtel to sell partial stake in DTH arm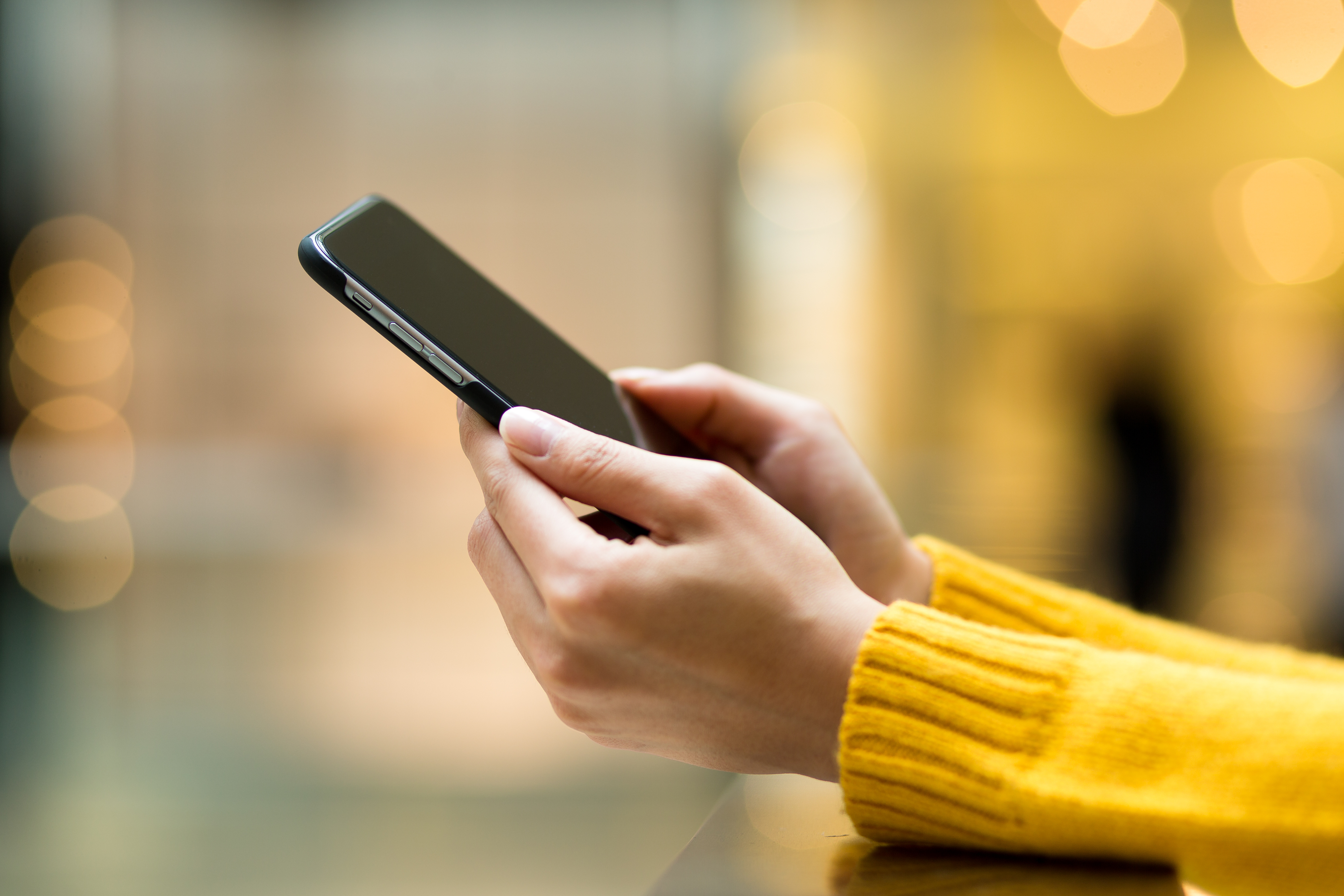 Bharti Airtel Ltd and another group entity will sell a combined 20 per cent in its DTH arm, Bharti Telemedia Ltd, to private equity (PE) firm Warburg Pincus for $350 million. The transaction will see Bharti Airtel sell 15 per cent in Bharti Telemedia and another Bharti entity sell a 5 per cent stake to an affiliate of the PE firm. Airtel will use the funds to pare debt. The parent company will own an 80 per cent stake in Bharti Telemedia on completion of the transaction.