Last year's experiences will form the lessons for 2021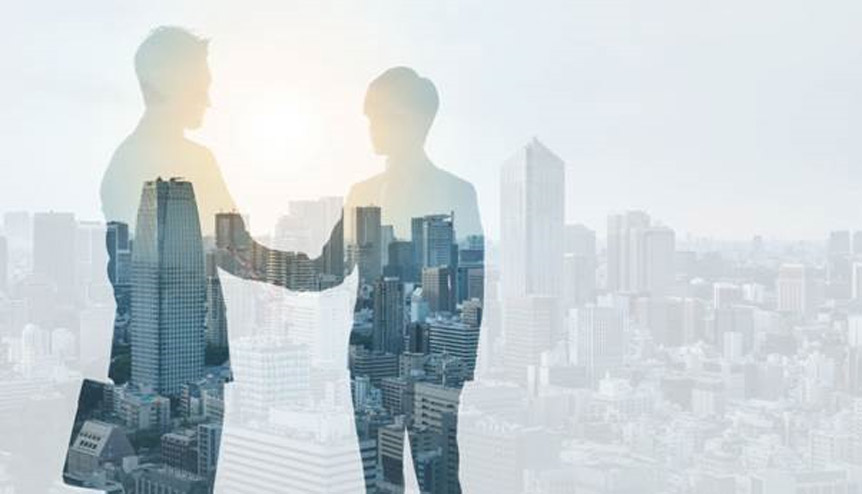 The crisis that followed the outbreak of the COVID-19 pandemic has forced many people and businesses to adapt and reflect. Years like these throw out major disruptions in all directions, many of which tend to stick. It might be worth keeping a note of these key themes while looking ahead and planning for personal and professional futures.
Last year seemed to be a great leveller where humanity faced the same challenge together. The crisis that followed the outbreak of the COVID-19 pandemic has forced many people and businesses to adapt and reflect. The Trendspotting column started in March 2020. Since then, I have covered many trends that emerged or diminished during this eventful year. But now, looking ahead, I wanted to focus on highlighting some of the key themes that emerged and might shape the world that we live in.
Where we work
It is funny to think that before 2020, one would need a good reason to justify working from home. Working from home was almost seen like taking a cheeky day off without booking a holiday. Not many organisations/individuals trusted the productivity that one could deliver while working from home. 2020 changed this completely.
As individuals were forced to work remotely, businesses soon realised the productivity gains and the new opportunities that can be derived from this.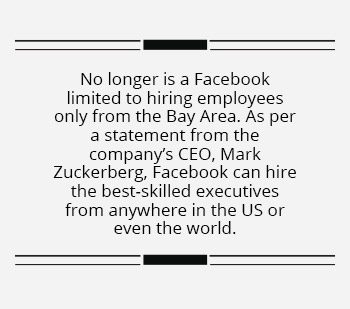 No longer is a Facebook limited to hiring employees only from the Bay Area. As per a statement from the company's CEO, Mark Zuckerberg, Facebook can hire the best-skilled executives from anywhere in the US or even the world.
In November 2020, I highlighted how India can use this opportunity to make "Skills" the country's biggest export in the medium-long term. This has started to have knock-on effects on other sectors, like real estate. This flexibility has led people to rethink their choice of residence, especially those living in expensive major cities. E.g. a recent press article suggests that 73,950 Londoners bought houses outside the capital in 2020, the highest number in 4 years.
How we work and live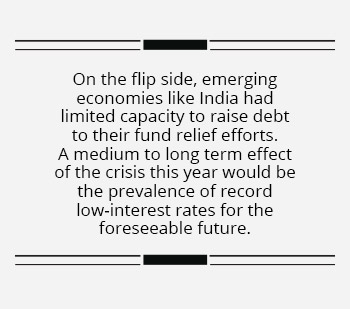 While technology was already prevalent and important in our lives, it has now become a necessity. Adapting to digital ways of working and communicating became important at the personal, professional and corporate levels. At a personal level, many had to get used to meeting their loved ones on "Zoom" or ordering groceries from an app.
At the professional and corporate level, virtual meetings became one of the highlights for business continuity as well. In July, I wrote about how a fully remote India Inc. team, spread across 3 countries delivered a seamless event with 60+ sessions, c.250 speakers from at least 4 different timezones. 2020 saw "Zoom" become a verb in both personal and professional settings.
Remote desktops, digital signatures, robust cybersecurity, all have become critical elements for the workplace infrastructure now. Other sectors which were significantly disrupted were health and education.
Technology start-ups in both these sectors have received much attention this year. Examples include India based BYJU's becoming a decacorn (valuation $10bn+) to Moderna, a biotech company which was relatively unknown in 2019, emerging as one of the first developers of the COVID-19 vaccine. In addition to the above, personal themes such as the focus on mental health and overall wellbeing caught significant momentum this year.
Where we invest
Investors will remember the last year as one that brought significant destruction as well as resurrection in wealth. While stock market corrections ranged from 20-40% globally in March, the year is ending with various global indices at or near all-time highs.
Another aspect that has characterised global equity markets is the emergence of retail investors. Called 'Robinhood' investors in the US after the famous stockbroking app which made commission-free investing famous, the trading activity from them globally was seen in individual stocks rather than mutual funds.
At an institutional level, funds that are guided by environmental, social and governance (ESG) principles saw a significant increase in their inflows with their total assets under management touching $1trn this year. Another trend that is worth mentioning is the emergence of SPACs (largely in the US and some in Europe) or Special Purpose Acquisition Companies as a way for disruptive tech companies to raise capital in these volatile equity markets. I covered the re-emergence of SPACS in a recent article for this column.
Geopolitics and economics
Last year also wrought massive upheaval and changes in global geopolitics and economics. In the wake of the COVID-19 outbreak, China saw many global economies distancing themselves from it. The US-China trade stand-off and the India-China trade (e.g. banning of Chinese apps and regulating Chinese investments in India) and border standoff are worth mentioning, among many such instances globally. This has also started the migration of supply chains from China to India. Apple moving a part of its vendor base to India was indeed a highlight in this regard. India now needs to capitalise on this fledgeling shift and induce momentum in this move through incentives and relevant handholding for businesses.
Separately, weakness and inequalities in global financial systems came to the fore as countries (especially in the developed, western world like the US, the UK etc.) took on massive piles of debt to keep the economies afloat. On the flip side, emerging economies like India had limited capacity to raise debt to their fund relief efforts. A medium to long term effect of the crisis this year would be the prevalence of record low-interest rates for the foreseeable future.
Another strong theme for this year was the reduced confidence in multilateral institutions like the WHO. A recent article from the reputed think tank, ORF, highlighted that "Effectiveness of economic multilateralism, however, will not survive on singular displays of global coordination or tweaks to voice and voting structure. What it needs is an agenda more reflective of developing nations and emerging powers like India". This piece also highlights an interesting emerging trend, the geoeconomics of like-minded nations. This is indicated by the emergence of D10 (which India is proposed to be a part of) to serve the interests of "democracies in a minilateral framework".
In my opinion, many disruptions brought about last year will tend to stick. It might be worth keeping a note of these key themes when one plans for their personal and professional futures.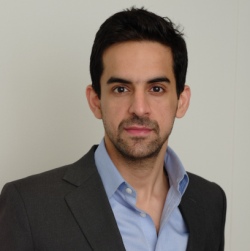 Vaibhav Kapoor is a finance and strategy professional with c.12 years of experience.