Kirana stores are vital for dominating India's e-tail sector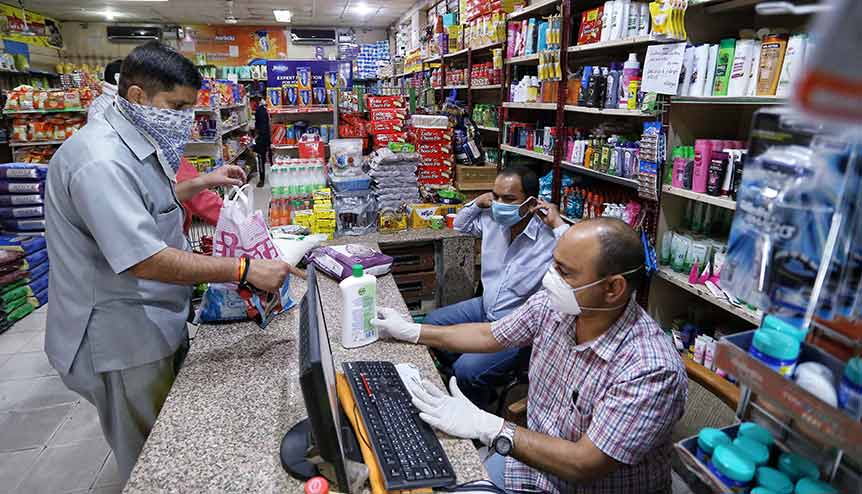 Kirana stores are increasingly finding themselves in a tug of war with domestic and international e-commerce giants pulling at either end in a bid to access market dominion.
The friendly neighbourhood Kirana store, situated just around the corner, offers a treasure trove of assorted goods stored stacked on endless shelves, and come complete with a shopkeeper who generally knows each customer by name. Tucked away in almost every nook and cranny of cities, towns and villages, the Kirana store still accounts for over 90 per cent of retail sales in FMCGs in India, even today. From Indian essentials such as rice, dal, tea and Maggi noodles, these little shops also stock toiletries, daily household items such as detergents and cleaners and most also double up as neighbourhood charging points – offering top-ups for pay as you go mobile sims to data cards. Last year, Hero Eco Group set up several charging stations for their electric two-wheelers at local Kirana Stores.
Yet for the longest time, the Indian variant of the convenience store remained neglected, flying under the radar of most retail business.
Have you read?
Rural India drives the boom in Indian e-commerce sector
Retail and e-commerce must present level playing field for all
Self Reliance and Reliance are writing the great Indian story
Jio-Facebook: Match made in heaven or an expedient medium-term partnership?
Ambani-Bezos rivalry heats up; market awaits Amazon's next move
Kirana versus Corona
The strength of the kirana store really came to the forefront during the Covid-19 pandemic. In March 2020, when the entire nation went into lockdown, these 12 million strong independent shops provided customers with continuous services, often even delivering goods to long-time customers. This continued service through the pandemic quickly earned these stores new customers while also cementing the loyalty of older ones. According to an article in Financial Times, several Kirana stores are reaching out to merchants or stockists are procuring the products they need, often travelling to the distribution centres to get products themselves, as wholesalers struggle to goods due to lockdown restrictions. A large number of Kirana shops are also working with volunteers of Resident Welfare Associations and co-operative housing societies to deliver a steady supply of essentials and catering to vulnerable sections of the society such as the elderly.
But perhaps the greatest feature of the Kirana stores is its ability to adapt.
The Kirana goes digital
Several Urban kirana stores have been quick to digitalise and their rural counterparts are not too far behind either. From taking orders via WhatsApp or apps such as duNow, kirana stores have quickly adapted to lockdown restrictions and rules of social distancing. Once based solely on a face to face interaction, these stores have quickly integrated digital wallets systems and contactless payments. More and more digital finance firms are now catering to the Kirana shops in a bid to penetrate this segment. And the kirana stores are lapping it up. A recent EY survey of kirana store owners across 12 Indian cities shows that as much as 40 per cent of the respondents were keen to partner with online delivery and supply chains, with 20 per cent of them already leveraging online platforms.
The changing face of Indian retail
Recent reports, PhonePe will enable digital payments acceptance for over 25 million small merchants, including kirana store owners across 5,500 talukas in a year. And this isn't the Kirana stores' first tryst with e-commerce either. Reliance, on the other hand, has installed SMART point terminals in Kirana stores across 200 cities enabling them to sell groceries via the Jiomart's platform. India Global Business has already written about how the Indian retails sector is fast becoming a theatre for market domination between domestic e-commerce giant Reliance and international e-commerce goliath Amazon. And the Kiran stores have become central to this battle, with each company trying to win a slice of that particular pie. Reliance's JioMart has been steadily bringing local Kirana stores into its fold, first via the smart meters and then its partnership with Facebook and consecutively Whatsapp. In April, JioMart went live in towns on the outskirts of Mumbai with a Whatsapp number, allowing users to place orders from kirana stores in the vicinity via the messaging app, effectively also reaching out to the 400 million-odd whatsapp users in the country. Then there's Amazon's smart stores that allows users to shop from kirana stores via UPI.
Flipkart too has eagerly rolled out the second phase of its Kiran programme by onboarding over fifty thousand local stores as part of its festive Big Billion Day sale.
Not to be left out of the race, digital card companies, Mastercard India, Axis Bank Ltd and Worldline India launched Soft POS, a digital point-of-sale solution that will help kirana stores accept payments via smartphones.
It appears that the humble kirana store has finally found its moment in the sun, and with the rapid development of India's e-commerce and retail sectors, the humble kirana stores and its ability to adapt, seem well placed to drive the next revolution for India's digital shopping.